I don't know about you, but every January I start to think about things I want to do for the coming year. Whether it's trying something new, or going back to a favorite place, I love planning fun things for the year. And while this year may not be starting under the best of conditions, it doesn't mean we can't look forward to fun things that are available to us, come what may. Lost on things to do in Thurston County? Here are 21 things to do in 2021 in Olympia and surrounding areas.
1 – Walk on the beach
Walking is great exercise, and walking along the beach is good for your soul! Maybe plan a camping trip to Hope Island or talk a day trip to Grays Harbor. Either way, sand between your toes just feels good.
2 – Pick out a new culinary tool at The Rolling Pin (and learn how to use it!)
I tried making creme brulee (dairy free I might add!) this past holiday season and picked up my first food torch: it's so fun. Head to The Rolling Pin, find something that looks intriguing, and get creative in the kitchen.
3 – Travel the Yelm-Tenino Trail on Bikes
Getting outside is always a good idea, and if you haven't been on the Yelm-Tenino Trail via bicycle, you should definitely add it to your list. Plenty of fun places to stop along the way, including parks, restaurants and museums.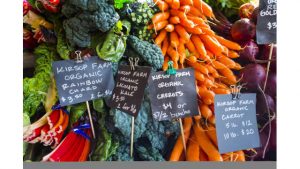 4 – Check out the Thurston County Farmers Markets (all of them!)
Many of us start the year off with wanting to eat healthier and a great first stop is our local famer markets. Whether you have never been or you go all the time, there is always something new to discover.
5 – Learn something new with Olympia Parks, Arts and Recreation
Olympia Parks, Arts and Recreation has some great activities happening year-round for the entire family. They even have free virtual activities!
6 – Indulge in a sweet treat at the iconic Blue Heron Bakery
We all have special occasions that come up throughout the year – birthdays, Valentine's Day, anniversaries – why not plan your next big day with something sweet from Blue Heron Bakery? You'll be glad you did!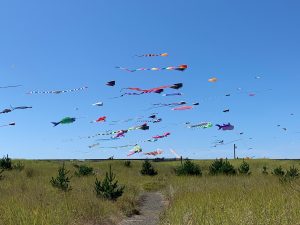 7 – Take a Day Trip to Fly a Kite
If you don't go to the beach much, make 2021 the year you do! Grays Harbor has a lot of fun to offer, and it's just a short drive a way. Start your year off right with a day trip to fly a kite in Grays Harbor.
8 – Volunteer with Build-A-Bus Home
Build-A-Bus Home is a great organization that has been making large steps in helping out the homeless population in Thurston County with basic necessities including shelter and hygiene. They are always in need of volunteers.
9 – Get a Shelton Family YMCA Membership
The wait is almost over as the Shelton Family YMCA should be open early 2021. Get your membership and start taking advantage of all the fun activities and programs as soon as their doors are open.
10 – Stay the night at the historic Robin Hood Village Resort
If you need to take a mini vacation, check out the Robin Hood Village Resort just north of Thurston County in Union. With your own private hot tub and cabin, you'll feel like your much further away from it all.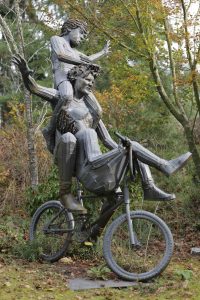 11 – Visit top spots on Thurston County's Rails to Trails paths
If you have never explored the Rails to Trails system in Thurston County, let 2021 be the year you do! But even if you have, you may not have stopped at these must-see stops: Monarch Sculpture Park; Woodard Bay Natural Resource Conservation; Woodland Creek Community Park and Disc Golf Playground; and the Tenino Depot Museum. Don't forget to stop for a bite to eat in Rainier before heading back.
12 – Spice up your life with new seasoning from Buck's Spices
Most of us get in kind of a routine (dare I say rut?) when it comes to cooking spices. Spice up 2021 by heading to Buck's Spices and Gourmet Pantry. There you will find all kinds of seasonings you have probably never heard of, it's a great way to try something new and support a small business.
13 – Take care of you with a visit to Rejuvenate IV Hydration & Wellness Center
Health is on the forefront of everyone's mind right now. A visit (or two!) to Rejuvenate IV Hydration & Wellness Center may help stave off illness and help you feel your best for what's to come in 2021.
14 – Visit some famous trees
I bet you didn't know there were famous trees in Olympia! 2021 is a perfect time to drive around to these historical landmarks and learn about what makes them special.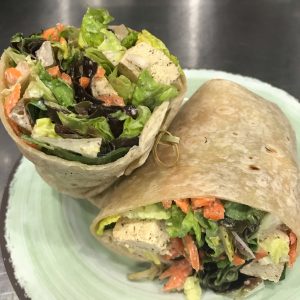 15 – Try vegan food at The Park Side Cafe
Thought about going vegan this year? Or maybe you just want to add more fruits and veggies into your diet. Either way, The Park Side Cafe is a great place to try, if you haven't discovered it already, or to revisit. Gluten sensitive? The Park Side Café has lots of options for you too!
16 – Snap a selfie at Thurston County Waterfalls
We have three beautiful waterfalls right here in Thurston County that make the perfect backdrop for an Instagram-worthy selfie or even a family photo. Pack a picnic and head out to explore them all this year.
17 – Have a staycation at the Marie Bed & Breakfast
Don't want to drive far to get away? No problem, check out the Marie Bed & Breakfast right in Olympia! This incredible B&B is inside an 1892 Victorian home, giving it plenty of charm. (It would be perfect for a Valentine's Day getaway or even a wonderful place to propose).
18 – Take a drive along the Thurston Bountiful Byway
Sometimes a nice drive is all you need to clear your head. Exploring your own county can be a fun thing to do with the whole family, or as a date! There are plenty of things to do on the Thurston Bountiful Byway, take a day or two and experience them all.
19 – Experience Honeycuspe
If you don't know what all the fuss is about, then you have not tried one! Honeycuspe is a food cart that is taking Thurston County by storm and you definitely don't want to be left in the dark. Their gourmet waffles just might be the highlight of your 2021.
20 – Learn about you with genetic history research
Maybe 2021 is the year you want to dedicate some time learning about your genetic history. The Genetic Support Foundation, a local Thurston County company, can help you do the research and understand the answers.
21 – Retreat into the Quinault Rainforest for a break
We all need some "me time" or a bit of self-care. The Quinault Rainforest is just down the road and it provides ample ways to get back to nature and relax. Take a day trip, or a little getaway. Either way, you will feel rejuvenated upon your return.