As Thurston County residents venture outside in search of summertime adventure, local travelers can take the scenic route and explore a new side to the region along the Thurston Bountiful Byway. From Olympia to Yelm, the Thurston Bountiful Byway lines many of Thurston County's tightknit communities and is bustling with shops and stops along the way. The Thurston Bountiful Byway calls for a local daycation, to reset, explore and experience what makes Thurston County decidedly different.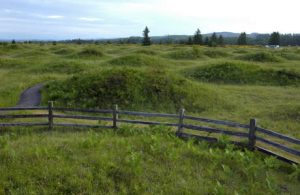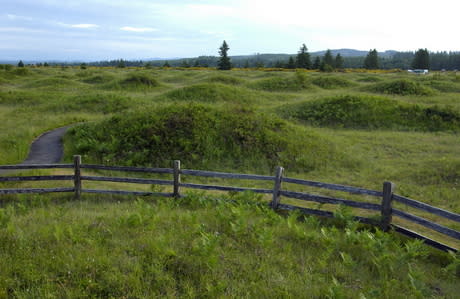 Looping around the communities of Olympia, Lacey, Tumwater, Rochester, Tenino and Yelm, the 60-mile Thurston Bountiful Byway spans many diverse landscapes of the Pacific Northwest. Beginning in the Nisqually Valley, the byway eventually leads to Yelm in to the south, before connecting the communities of Rainer, Tenino, Rochester and Littlerock. Heading west, the byway boarders the Capitol State Forest, before it concludes near Mud Bay Road and Delphi Road in West Olympia.
With countless stops, shops and sights lining the Thurston Bountiful Byway, travelers plan a day trip from sunrise to sundown, or organize a multi-day excursion. Experience Olympia & Beyond has a wealth of information about the Thurston Bountiful Byway, including example itineraries, and an in-depth database of byway attractions. Whether a daytime or overnight stay, the Thurston Bountiful Byway provides travelers the opportunity to reconnect with nature and Pacific Northwest culture.
"I am so blown away by the diversity of the landscape," explains Shauna Stewart, CEO of Experience Olympia. "We have the rolling hills of the Mima Mounds, the farm houses, the lush forests that are super green. A trip on the byway is a chance to get away from screens and take a break. Being able to see real life nature."
A quintessential experience of Pacific Northwest nature, recreation and cuisine, the Thurston Bountiful Byway lines family farms, artistic attractions, craft breweries and wineries ideal for a summer retreat. From wandering expansive fields of lavender in the afternoon sun, to sipping an aged merlot in a vintage tasting room, the Thurston Bountiful Byway is a summertime destination to make new memories with family and loved ones.
Where to Stay in Thurston County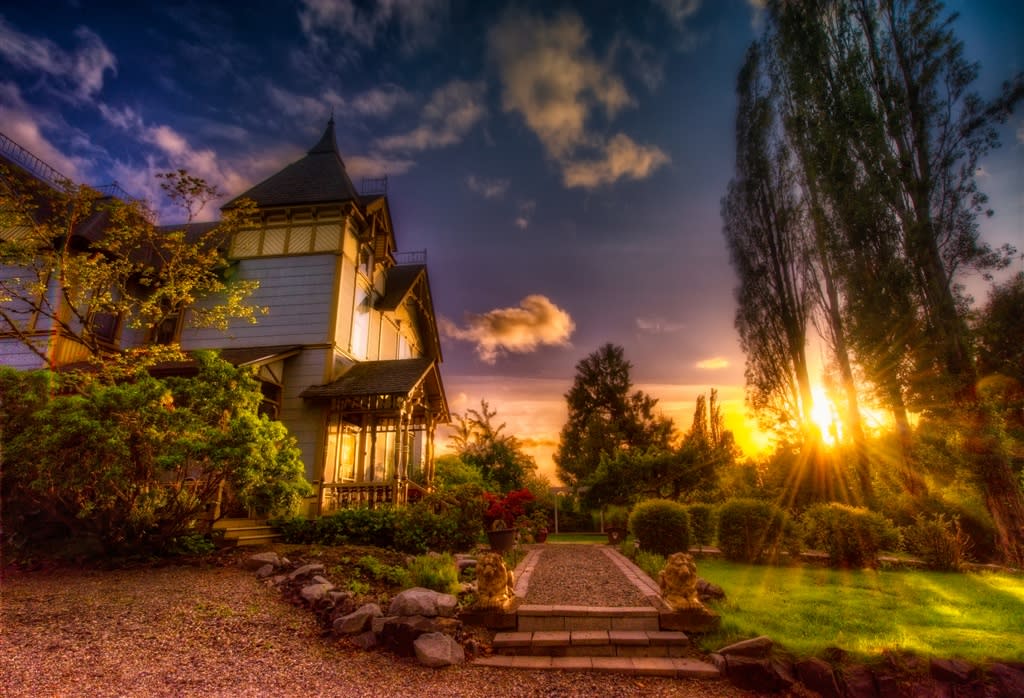 In the southwestern portion of the byway, Fairfield Inn & Suites Grand Mound-Centralia, serves as an ideal launching point for exploration along the communities of Rochester, Tenino, Rainer and Yelm.
Housed in a 19th-century Eastlake Victorian Mansion, the Swantown Inn & Spa is a historical Olympia landmark. A short walk to the heart of Olympia, the Swantown Inn & Spa is ideal for overnight travelers who hope to explore the byway's urban attractions, including the Olympia Farmers Market and Well 80 Brewhouse, both located in Olympia's downtown.
In the heart of Yelm, the Prairie Hotel offers views of Mount Rainier and is the perfect stay for those seeking small town recreation along the byway. For an outdoor excursion, the 14.5 mile Yelm-Tenino trail boarders a portion of the Thurston Bountiful Byway and helps to connect Yelm, Tenino, Rainier and Lacey through pedestrian walkway. Travelers can take a daytime walk or bike ride along the trail before dinner at Pizzeria La Gitana, located on East Yelm Avenue.
Where to Eat in Thurston County
Whether breakfast lunch or dinner, the Thurston Bountiful Byway is home to a wealth of locally owned eateries. Mills Diner in Rochester is an ideal breakfast and lunch haven, complete with slice of pie and locally-sourced honey.
For a leisurely mid-day lunch, byway travelers can enjoy the sunshine and a wood-fired pizza from Pizzeria La Gitana. Providing the finest ingredients available, Pizzeria La Gitana strives for an atmosphere as close to an Italian pizza house as possible without having to board an international flight.
After a daytime byway excursion through Lacey, Tumwater or Olympia, enjoy an evening of local brews and burgers in the heart of downtown Olympia.  An all-ages brewpub and brewery, Well 80 offers an assortment sandwiches, burgers and pizza to accompany the in-house beer selections that are on tap.
Where to Drink in Thurston County
Near the byway's start in the Nisqually Valley, Medicine Creek Winery is known for their boutique selection of red wines. Inside the winery's barn-based tasting room, guests can spend an afternoon transported back to 19th century, sipping aged merlots while catching occasional peeks of the winemaking process.
Based out of Tenino, Sandstone Distillery is family owned and produces small batch spirits, including whiskey, vodka and gin, all from Washington State grains. The Sandstone Distillery tasting room is open to the public and features a one-hour, five-flight tasting for groups of four or less.
Where to Walk in Thurston County
Cultivating 13 varieties of Lavender, Evergreen Valley Lavender Farm is a must-stop attraction along they byway. Located just outside of Olympia, the Evergreen Valley Lavender Farm is bustling with fields of fresh lavender, harvested for aromatic and culinary use. Byway travelers can take in the floral air from one of the farm's many sitting areas, or explore the extensive lavender fields via walking tour.
From dawn to dusk, Monarch Sculpture Park is a tranquil retreat into the natural and creative world. A setting where art and nature intersect, Monarch Sculpture park allows guests to take in outdoor sculpture art from local and international artists.
In Rochester, visitors to Lael's Moon Garden Nursey will be transported to a natural garden oasis as they enter the nursery's Empress Garden Gate. Acclimated for a Pacific Northwest climate, a vast array of trees, shrubs and
perennial blooms are available to purchase, in addition to stunning display gardens begging for an afternoon stroll.
Rich with an unusual landscape and rare wildlife, the 637-acre Mima Mounds Natural Area Preserve was introduced in 1976 to preserve Puget Sound grasslands and mima mound formations. Several bird and butterfly species call the Mima Mounds Natural Area Preserve home and visitors can take in the preserve's diverse flora, fauna and landscape through a paved half mile looping trail and adjoining gravel pathways.
With a summertime's worth of stops along the Thurston Bountiful Byway, there are many opportunities to experience Pacific Northwest culture. For an comprehensive list of byway attractions, visit the Experience Olympia & Beyond website.
Sponsored