Understanding your personal genetic make-up was once the purview of futuristic sci-fi novels. Connecting the dots between yours and your family's genetic information was uncertain. The Genetic Support Foundation opens the door to the expanding world of genetics to help you and family members of all ages get clear information when making important decisions in areas such as preconception, prenatal, cancer and other health concerns. Genetic Support Foundation's team of compassionate, specially educated counselors are there to walk with you along your personal path of genetic discovery.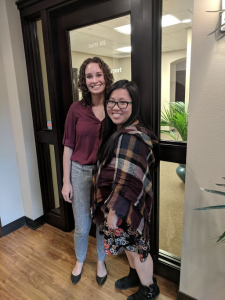 Meet Olympia resident Jerri Cheung, who intended to become an accountant. During her undergraduate time at the University of Washington she took a biology class, which piqued her science interests. She worked first as a student with GSF, and now as a certified genetic counselor. "Genetics is like a jigsaw puzzle," notes Jerri, who found she really liked putting the pieces together. Changing career directions, she completed her masters in genetic counseling at the University of Minnesota.
Being able to reassure people when there is a negative result is part of her work, as well as helping people select tests for preventative screening, she explains. Having ample time to get to know people and their stories is a favorite aspect of this field. "Family history is a reliable tool; people don't even know it," she adds. Much of her counseling is now done via telehealth. Jerri believes remote visits promote greater access to more people. She adds that communicating with a genetic counselor is a valuable tool to assess risks, to provide information and to be a liaison with other care providers and insurance companies. Having assistance with crucial conversations with you and your family leads to better well-being for everyone.
Mikaela Francisco, a student at Baylor College of Medicine, is also engaged in this exciting field. She is working with on a research project concerning the inclusion of people from rural areas with Katie Stoll, executive director of GSF, and also a genetic counselor. "I could talk about genetic counseling for ages," remarks Mikaela, who holds a deep desire to make these services available to the world. Typically, large urban areas have counselors in hospitals or large care facilities not found in rural areas. "I provide patients and family with genetic health information to make a decision about family planning, treatment choices and management," says Mikaela. "We can't change what things might look like," she notes, "but we can be prepared."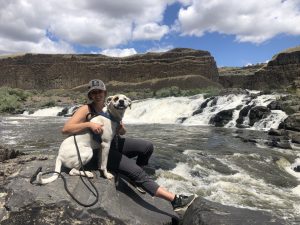 "I wanted to be a physician," explains Mikaela, but through the education process she discovered genetic counseling which combined both science and personal interactions. Genetic information is changing so fast and so much that she wants to bridge the gaps working in partnership with physicians and patients, she adds. She recalls working with a couple that had had infertility issues and were currently pregnant. In conversations with them, the parents were able to sort out their fears and concerns and pursue testing that was more appropriate for their personal situation.
Ryan Murtha is attending MGH Institute of Health Professions in Boston and is in clinical rotation with the Genetic Support Foundation. "I wear a lot of hats; that's what I love about it," says Ryan. "It checks all the boxes – science, genetics, psychology and biology." Next spring his class will be the inaugural graduating class for genetic counseling. It is a career that women tend to gravitate towards, but the field is expanding in scope and attracting greater diversity. Specialty clinics are opening the job market for lab counselors, and more people are desiring information about their health choices.
"Genetics is more a part of everyday life and healthcare," comments Ryan. Now it is possible to treat diseases that were once considered untreatable. "It's awesome and exciting." Ryan sees the possibilities to engage with people as their ally in an increasing confusing world.
You may be grappling with a parent's dementia or a sibling's breast cancer. You might be wanting to conceive. You might have received an unsettling cancer diagnosis. The Genetic Support Foundation wants you to be up-do-date with objective information when you make decisions about testing, treatment or simply about the next appropriate step. The future has arrived. You can call 844-743-6384 or use the GSF website for more information. GSF has a library of articles that you can access for free, and it manages a hereditary cancer support group. The GSF Facebook page has video and other content.
The Genetic Support Foundation, a nonprofit counseling service, is located at 201 Caton Way SW, Suite 102 in Olympia.
Sponsored