If there's one thing we all need this time of year, it's pampering. Even without holiday gatherings to plan, the rapid change in weather, suddenly shorter days and cramped indoor lifestyles find us achy, grumpy, tired and a little overwhelmed. Make time to take care of yourself this autumn, and schedule a visit to Rejuvenate IV Hydration & Wellness Center in Olympia now.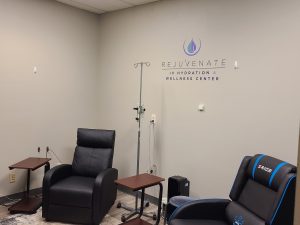 Doctors at the Mayo Clinic advocate for self-care because "It is normal to feel stressed or overwhelmed during uncertain times. Emotions in response to uncertainty may include anxiety, fear, anger and sadness. You also could feel helpless, discouraged and, occasionally, out of control. Physical responses may include headache, muscle tension, fatigue and sleeplessness. Taking care of yourself is important so you are equipped to help your family through this time."
Two key facets of both self-care and illness recovery are hydration and maintaining a healthy diet. At Rejuvenate, their array of IV Drips are a blend of vitamins, minerals and electrolytes tailored to a variety of physical issues and needs. Owner Stacy McIntyre, ARNP, CRNA, is proud to have recently expanded their Lilly Road suites to accommodate even more guests as state mandates allow.
When visiting, there are a variety of options. "We are blessed to now have one IV Lounge, that can seat up to four comfortably and safely, but still limit it to three," explains Stacy. "This room also has a HEPA filter with UV light to filter the room air. We have a room for two that is comfy and cozy for anyone that wants to be alone or with a friend or partner. Television is also available in this room. Then we have our single IV/treatment room for things like injections, consultations, or our Ketamine treatments. We have added a receptionist Emma who will help get you checked in and checked out. She is a wonderful asset to the company."
Despite—or perhaps because of—COVID-19's ongoing restrictions, business is strong. "People are genuinely concerned with their overall health these days and are taking the precautions needed to support their body's needs," says Stacy.
At Rejuvenate there are drips formulated for athletes, chelation, hangover recovery, immunity support, energy, headaches, weight loss and hydration. You can choose add-ons to a blend or supplemental injections such as vitamin B12, C, or D3, immune boosters, biotin, CoQ10, and even oxygen therapy during IV treatment.
Sessions typically take less than 45 minutes and IV's are administered by experienced nurses. Their ingredients come from FDA-approved facilities and answers to most Frequently Asked Questions are readily available through the website or when you call.
This season's current specials include "our amazing immunity support drip for just $109, a $30 savings, and a package of Immunity boosting shots: five for $100, that is a $25 savings," says Stacy. Most popular are the Myers' Cocktail, designed to support your body with chronic symptoms including on-going pain, migraines, muscle pain, depression, asthma and more, and their weight loss support products.
Cleanliness and social distancing protocols are strongly enforced by Stacy and her team as we are all exposed to so much these days. Whether you're recovering from the Coronavirus, flu, or case of the seasonal blahs, many of Rejuvenate's products are designed to enhance immunity and aid in a full recovery.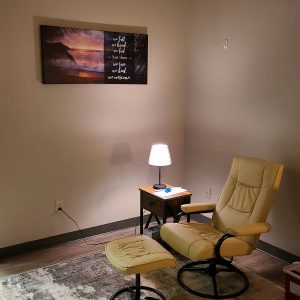 Follow them on Instagram and Facebook for hours, updates, community fundraisers, information and specials. New weight loss programs will be coming soon and after months of quarantine sourdough, holiday meals and limited access to the gym that's a particularly good thing.
Schedule an appointment online or by calling 360-489-1558. Already a fan? Sign up for the monthly Drip Club to save money and stay on track. Have extra funds left in your Flexible Spending Account (FSA) or health savings account? They can be used at Rejuvenate to get you back on your feet this holiday season.
Taking time for yourself is not selfish. It helps us stay strong, focused and recharged to face whatever lies ahead. Take breaks throughout the day, pour yourself an extra glass of water and schedule a few minutes to read, listen to music or wallow in the bath. The word rejuvenate means to restore youthful vigor or make fresh and new again. A trip to Rejuvenate IV Hydration & Wellness Center in Olympia is a great place to start.
Sponsored