Everywhere you turn people are developing a new vocabulary. Terms like social distancing and Zoom have become part of everyday conversation. We work and learn from home, have necessities delivered to our doorstep, and pat our pockets for keys, wallet, phone…and masks…before heading to the store. Adjustments are stressful so take a break from quarantine with a staycation at Olympia's stunning Marie Bed & Breakfast.
Owner Alicia Elliott is a familiar face on Olympia's west side. She also owns the Rolling Pin and Park Side Café in their eye-catching Victorian-era styled building at 1909 Harrison Avenue NW. The Marie Bed & Breakfast was built in 1892 and formerly known as the McIntyre House. It's located at 123 Cushing Street NW, just around the corner from the restaurant and storefront.
Even with COVID-19 restrictions, "The Marie Bed & Breakfast is open for overnight and extended stays with remote check-in and continental breakfasts offered," says Elliott. "The Marie is pleased to serve the Olympia and beyond community with a humble and gracious place to stay. It maintains a high standard of cleanliness and courteousness even during the time of the COVID crisis. By offering remote check-in and staggered breakfast times guests don't need to have contact or proximity with anyone during their stay."
The lovingly restored property has two upstairs suites and two adjacent cabins. All four are named after the trees seen through their windows. There are also shared living spaces indoors and out to explore or for hosting weddings, ceremonies, parties and events. "The entire property, kitchen excluded can also be rented for family stays or special events," says Elliott.
Rooms all have private tubs and showers, luxurious finishes, and ADA-compliant and pet-friendly offerings are available. Wi-Fi is offered in the main lobby but there are no televisions so as "to provide our guests with optimal relaxation and a more authentic experience. Our sitting room is stocked with local guides, books, games and an antique Victrola. The house and gardens are full of inspiration, and Olympia has a plethora of charming places to visit and activities to experience."
To facilitate your stay, the Marie Bed & Breakfast has two local innkeepers on-site to answer questions, make suggestions, and insure your stay is truly decadent. James Simmons is an Olympia native who has spent much of his career in the Pacific Northwest food scene. Jacci Butler is a small business owner who moved to Olympia more than 10 years ago. They both have a passion for our region, spending time with family and caring for others.
Each morning of your visit, enjoy sumptuous home-made breakfasts. "The breakfasts consist of your choice of three local and organic selections: gluten free, vegan or traditional," says Elliott. "Only the best local ingredients are chosen for the hearty and simple country breakfasts served." Breakfast is served at 9:00 a.m. in the formal dining room, or you can opt for a delicious packaged breakfast if you need to get going before then.
Summer's arrival usually means exciting travel, exploring new places and dining in restaurants you've only read about. This year, however, experts recommend sticking closer to home. Travel experts explain that "Millions of Americans are currently under stay-at-home orders and many have postponed or entirely canceled their vacation plans for the current year. Since domestic and international travel has slowed to a virtual halt, people won't be traveling very far anytime soon. In the meantime, local staycations seem to be most people's only option."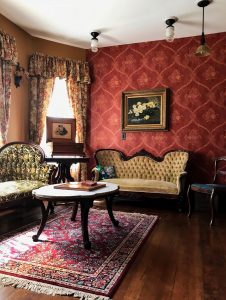 Because let's face it, even though we've been stuck at home, vacations re-set, recharge and refresh. "The goal of a staycation is to relax in a place that is close to home but still a novel environment," say experts. "In quarantine, people have reported higher levels of stress-induced fatigue: Essential workers are likely overworked, underpaid, and worried about the possibility of catching Covid-19; parents might be exhausted with around-the-clock child care; and in general, people could be emotionally fatigued due to the unprecedented and unpredictable nature of the pandemic…Yes, we're in a pandemic. You still need a vacation."
If you need something fresh and new without the hassle of lost luggage, chaotic airports, house-sitters, and travel woes, escape to the Marie Bed & Breakfast. Follow them on Facebook for updates and additions then book your stay online or by calling 360-915-8039. Treat yourself to a taste of old world charm without leaving town.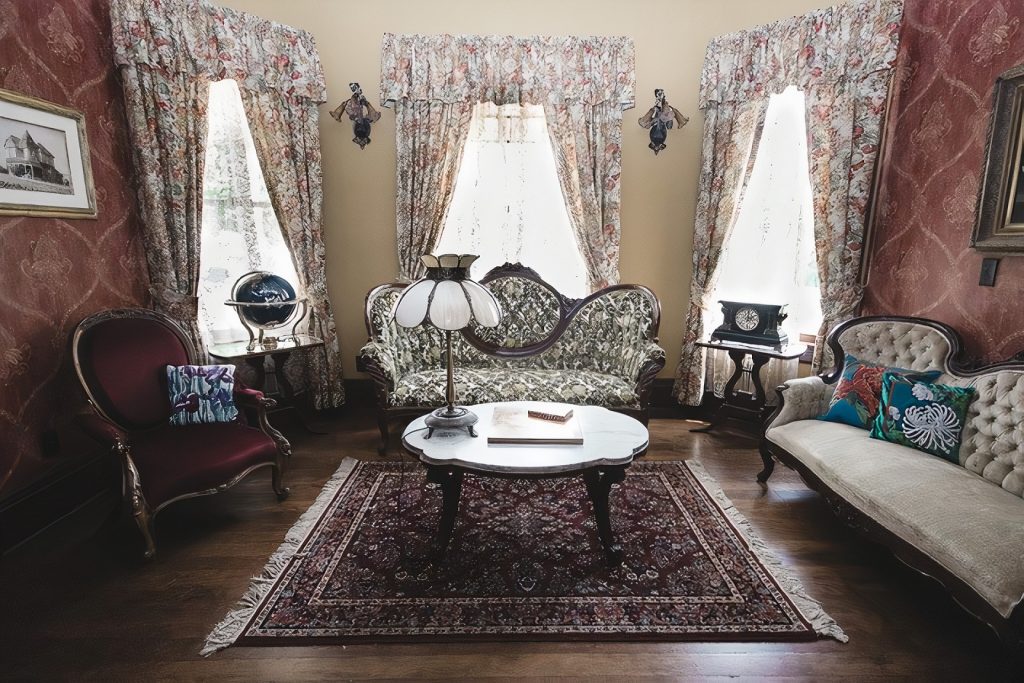 Sponsored