Hope is a complicated emotion. It's vital, yet fickle; universal, but often scarce. But no challenge is too big for a dedicated, motivated community—especially when it comes to our children's future.
Olympia's Family Education and Support Services (FESS) has helped families find hope for decades. With a mission "to inspire healthy child development through the provision of quality family support services," they "believe that strong families begin at home and that by strengthening families, we help to create a thriving community. We support families by offering a variety of parent and caregiver education and support programs in the South Puget Sound area including Thurston, Mason, Lewis and Pierce Counties. Our services are targeted to those who care for children including parents, relative caregivers, foster parents, early childhood educators, community partners and others. We also offer direct services to children."
But classes, seminars, support and training for so many in need isn't free. They rely on dedicated volunteers, generous donors and partnering with local businesses to keep resources flowing.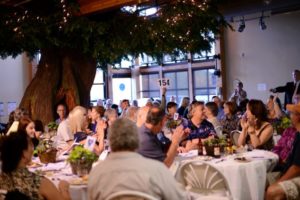 On Saturday, April 14, from 6:00 p.m. to 9:00 p.m. their annual Seeds of Hope Gala takes place at the Lacey Community Center. FESS Executive Director Shelly Willis is excited for this year's sixth annual festivities, which will be unlike previous years when the Gala was primarily a fundraiser. "We have launched our first ever capital campaign: says Willis. "We are pleased to announce the 'Center for Family Resilience' will break ground on May 1 and be located in Tumwater near the Mottman Industrial Park.
"Increasingly, we see greater understanding of the importance of the investments we make in early childhood development – healthy children grow. As a result of this new facility we will be able to expand our community-based free parenting services, increase our provision of trauma informed services, offer additional enrichment trainings for community members, provide inter-generational family strengthening activities for all to enjoy, and improve our efficiency in bringing resources, support groups and trainings to families impacted by trauma, overcoming challenges or striving to prevent them."
FESS impacts families across our region. "7,000 adults and 3,400 youth were directly served by this organization last year with evidence-based services," says Willis, "275 parents attended the 'Impact of Domestic Violence on Children' class, and 280 men were served through the fatherhood classes." This is in addition to other services they provide.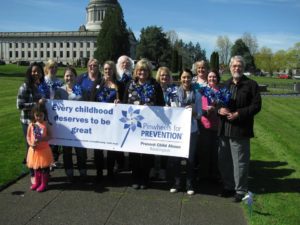 Thanks to the Gala, you can support these vital efforts while spending time with friends. Swing Wine Bar will cater food and beverages, Mark Streuli will be the evening's auctioneer, and Rachel Young is the night's emcee. Shelly Willis herself will present the evening's keynote address.
Some of the auction items up for bid this year are "Date Night for a Year," with 12 amazing dining packages and activities for you and your sweetie. These include tickets to performances at the 5th Ave and Paramount Theaters, and a private tour and wine tasting at Saviah Cellars.
Other items include two roundtrip tickets on Alaska Airlines; a seven-day cruise for two; homemade Honduran dinner for eight; and an ultimate Sports Package which offers tickets for two to the Seahawks, Mariners, Sounders, UW Football, WSU Football, as well as Cougar Gold cheese, an autographed Sounders scarf, and more.
The Gala has sold out in the past, so buy your tickets or reserve corporate tables early. Single admission is $75 while table sponsorship is $1000. This includes two tickets, a quarter-page ad in the program, and your logo posted on social media, the Gala website and your sponsored table.
But more than anything, Willis and the entire FESS team want to thank the community. "It takes a Village," she exclaims. "To all those friends, families and community members we offer deeply felt thanks for your continued support during our Capital Campaign and beyond. We look forward to sharing our successes with you in the years to come. We are grateful to the individuals, businesses like MIXX 96 Radio, Merle Norman Cosmetics and Day Spa, OBEE Credit Union, Thurston Talk, Medina Foundation, ABC Pediatrics, the Hollinger Group, Total Systems Integrators, Jubilee Service Group, South Sound Community Foundation, Vetter Dental, South Sound Bank, Andrew Kapust, Molina Health Care, Twin Star Credit Union, the Zonta Club of Olympia, and so many more who have supported our efforts."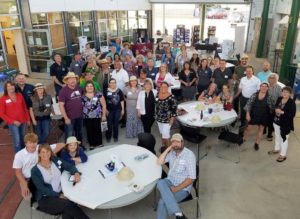 Donated auction items and table sponsorships will be accepted until Friday, April 6. Contact FESS at 360-754-7629 or drop by their offices at 1202 Black Lake Boulevard from 8:00 a.m. until 5:00 p.m. Monday through Friday. Find details and current auction listings on the event's Facebook page.
Former First Lady Michelle Obama once said, "You may not always have a comfortable life and you will not always be able to solve all of the world's problems at once, but don't ever underestimate the importance you can have because history has shown us that courage can be contagious and hope can take on a life of its own."
Organizations like FESS show exactly what can happen—and how many lives are impacted—when hope and courage sow seeds of change.