When Amy Earley started the girls wrestling program at Yelm High School nine years ago, she had a mere eight girls on her roster.
A slim initial turnout, but what the squad lacked in depth, it made up for it in talent.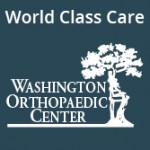 "We took three of those girls to state our first year and all three got state medals out of it," Earley said. "They all graduated though and I came back with my assistants the next year and I said, 'If you want to coach, you have to recruit a team.'"
The coaching staff more than delivered.
"They came back with 25 girls and we haven't slowed down since," Earley said. "Our numbers usually range from 20 to 30 girls every year."
This year has been no different with the Tornados featuring nearly two dozen female wrestlers.
It's a consistent turnout most boys wrestling programs would be envious of as few girls programs in the state can lay claim to those lofty numbers year after year.
However, the construction of the program by Earley did not come easy. There was plenty of obstacles and resistance along the way which could have derailed the team prior to it taking off.
Despite the fact that the Tornados had been a powerhouse in boys wrestling for quite some time, highlighted by the team's first state championship in 2010 and state runner-up performances in 2008, 2009 and 2012, it was an uphill battle for Earley and her staff to reach their current status, making what the program has accomplished even that more impressive.
"It wasn't in the beginning. It certainly wasn't as welcoming for the girls as it is now," Earley said about the local support the program received during its infancy. "Everyone thinks it's the boys that drive it, but we practice separate from the boys. We have a separate schedule than the boys.
"The boys have been great," continued Earley.  "They support the girls now, but it hasn't always been that way in Yelm. There was a time when they didn't want this. We had to fight to get to where we are at. Now, the boys will now come in our mat room and help coach the girls. They're wrestling partners with them. They want the girls to be successful."
And with 30 plus state medals to their credit, that's what the Tornados, who finished 10th overall as a team at last year's state meet, have been for nearly a decade.
"I don't need athletes. I need girls that will come out here and work hard and try," Earley said. "Being athletic is great. It's a bonus. I have a no wrestler left behind policy. I don't care if you are not the best wrestler in the room. I am not going to leave you behind. We're going to put just as much attention toward you as the state-level girls and that's how you build a program."
But that occurs only after the girls step into the mat room. How does Earley constantly get the high numbers to even turn out? Easy, she relies on the ever-true word-of-mouth method.
"My girls are my recruiters. Coaches always ask me, how do you get these numbers and I tell them I work for the state in Tumwater. I live Tumwater. My girls recruit," Earley said. "Mainly (they recruit) on social media and in the hallways. They get their friends to turn out and those friends bring more friends. My whole approach to coaching is for them to have fun. We just really encourage the girls to recruit."
That was the case for junior Jasmine Welch, a first-time wrestler this season.
"I didn't even know we really had a wrestling team," Welch said. "My friend talked me into it. I just wish I found it sooner. As soon as I started, it was amazing. I wanted to get more exercise and I was always sort of a roughhouser, so why not give wrestling a try? I was iffy at first, but as soon as I started I knew I loved it."
The team is led this year by seniors Kaylin Wilson, Bailey Erickson, Madison Holmes, Mykaila Reach and Julia Sylstad with Chelsea Rochester headlining a strong sophomore class.
One new face is Hoquiam transfer Bree Hyder, who placed sixth in the 100-pound division at state last year as a sophomore and whose presence gives the Tornados a stronger chance at once again placing in the top 10 in state.
"We have a great feeder program in Yelm and we pull the middle school girls up with us so we can work with them during their seventh and eighth grade years." Earley said. "It's tough to compete for a state title until you get depth, until you have state champion-level wrestlers and you have to start that when they're little. I think with this group we have coming up, with this freshmen group and the group of eighth graders we've been working with for two years, they're going to be tough because they've been working with our seniors."