For most of us, every January brings a fresh batch of New Year's resolutions. We set lofty goals, stick with them for a while, and then slide back into old, comfortable habits. Instead of setting yourself up to fail, consider simplifying things instead. As Isaac Newton once said, "Truth is ever to be found in simplicity, and not in the multiplicity and confusion of things." When it comes to your finances, let Heritage Bank help get you on track in 2020 and beyond.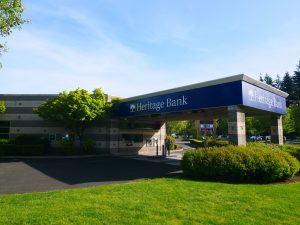 Simplicity doesn't come with rules. It can mean donating unused items to charity, pledging to cut down on binging (shopping, eating out, screen time), or evaluating how your time and money are spent. But it definitely pays off. Research shows that simplifying can help you learn more about yourself, improve relationships, finances, and health; increase your focus; and help the environment.
"I do recommend clients evaluate their finances at least twice a year," says Shannon Luetke, Branch Relationship Manager at Heritage Bank. "So many things change throughout a year in our lives, like getting married, having kids, retiring, buying a home, losing a job, etc. But we are here to help navigate those major events in your life."
Heritage Bank started over 90 years ago but is still dedicated to their Pacific Northwest home. As such, "Heritage Bank can help because we come together as a team to better connect to our customers with a more hands on approach that has your most important priorities and goals in mind," says Luetke. "We take each customer case-by-case; each individual or business has its own uniqueness."
Some people, however, think they're doing fine as is. While that may be the case, with a little professional guidance, you may come across savings plans or financial tools to save time, money, and effort. Taking a few minutes to sit down with a pro is easy, free, and open to everyone "We start by asking our customers what their top two financial priorities are," explains Luetke. "What can we as your financial advisor assist you with on your goals and/or concerns? There are many products and services to help all of our customers, from personal banking and investments to small business and commercial lending. Each customer is different and we fit their needs with the products and services that best fit their banking."
But it's more than just offering in-house options. After decades in our region, Heritage Bank can introduce small business owners, home buyers, and lenders of every type to partners within their chosen field. It's these relationships, built over time and with tremendous mutual respect, that benefit everyone.
This is clear in their dedication to giving back as well. In 2019, they donated over $1.5 million and thousands of volunteer hours at more than 700 organizations in the communities they serve. "Heritage Bank believes in the possibilities for each and every person—and the power of community to improve the lives of those around us."
Being Pacific Northwest born and raised, so to speak, doesn't limit Heritage Bank's assistance options. "We are very competitive with other banks out there," says Luetke. "What sets us apart is our service to our customers and our commitment to our community. We truly care about what is happening to our customers and how we can help them grow and simplify their priorities. We also care about the community we serve by volunteering and supporting the local needs in which we live and work."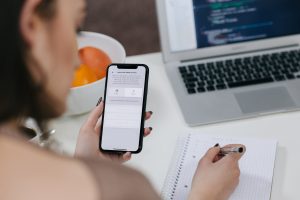 No-one knows what the new year—or new decade—will bring financially, personally, or socially. But whatever your situation or circumstance, simplification is always a good thing. In a recent piece, Forbes magazine authors summed it up beautifully, "By decluttering your life, you open up space for the things that are truly important. Rather than filling up every corner of your home or moment in your schedule, find fulfillment in personal growth and fulfillment. Embrace a simplified life and you will gain much more than you ever dreamed."
Want to learn more? Drop by one of Heritage Bank's 62 locations in Washington and Oregon, make an appointment online, or contact Shannon Luetke directly at 253-671-4447 or Shannon.Luetke@HeritageBabnkNW.com. "I just want to add how important our customers' financial well-being is to us," she says. "We are here to help in any way we can. We want to be a part of your family and your growth in whatever that may be."
Sponsored