Business models are changing in the 21st century. The gig economy means it's easy to earn extra money delivering meals, goods and people without ever leaving your car. But when you're ready for the next step and want to open a small business of your own, let Heritage Bank help. For nearly 100 years they've guided entrepreneurs along the lending process from day one's grand opening to retirement.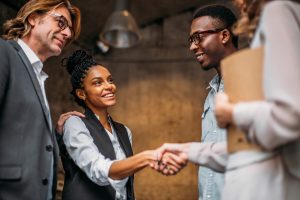 The U.S. Small Business Administration reports that our state has an upwards of 590,000 small businesses, which represents 99.5 percent of all Washington businesses overall. These hardworking companies employed more than half of the private workforce and were responsible for over 62,000 net new jobs in 2018 alone.
Since 1927, Heritage Bank has been a stable Pacific Northwest landmark in the often rocky financial world. They offer personal, commercial and wealth management services from 62 branches in Oregon and Washington. But they've never lost their passion for helping their neighbors succeed, grow and thrive in pursuing their dreams.
"We specialize in commercial lending and develop relationships with our customers," says Donna Moir, vice president and commercial banking officer. "They are not just a loan or a bank account. All customers are people with unique personalities, lives and business needs. We want to develop a relationship so that we can tailor our services to each unique situation and provide solutions. We want to be a resource so that when customers are looking at expanding, purchasing a new piece of equipment or whatever, they can come to us and talk about their ideas. In return, we can provide feedback on what that looks like from our perspective, suggest resources and more."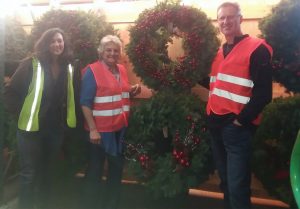 Their commercial lending department works with the Small Business Administration (SBA), USDA and Farm Service Agency on loan programs of all types. For those just entering the industry, "The best option for startups may be a home equity line of credit with repayment coming from wages or other established income sources until the new business gets on its feet and has a history of its own," says Moir.
"We don't just look at the numbers," she continues. "We work with our clients to find out the story behind the numbers. Part of our mission is education—to help clients understand how we look at the numbers so it's not a mystery. Then they can better manage their business to meet the requirements needed to qualify for the financing they need. We are committed to be the leading commercial community bank in the Pacific Northwest by continuously improving customer satisfaction, employee empowerment, community investment and shareholder value."
With many of their services, the entire process is done in-house and not outsourced to an off-site corporate headquarters. By keeping the underwriting, loan determinations and paperwork under one roof, decisions come back quickly and with minimal red tape and tiring hoops to jump through.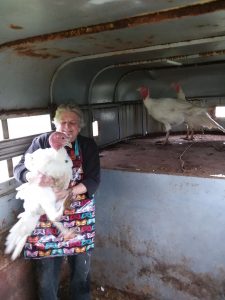 Living on a small farm herself, Moir is no stranger to the long hours and unexpected bumps that come from being the boss. "I've been with Heritage Bank since 2007," she says. "I work with all types of businesses but my passion is agricultural lending, including shellfish and rural/small town businesses." And agriculture is part of her daily life outside of work as well. "Along with beef, pigs and goats, we raise turkeys. Just finished our turkey harvest—what the coyotes didn't eat—providing fresh, pasture raised turkeys in time for Thanksgiving!"
Whatever your goals, don't let fear keep you from taking the first—or next—step with your carefully crafted company. Forbes analysts agree that "encouraging entrepreneurship and small business creation and growth is especially important as we chart our economic future. It's even more critical amid the great debate about technology and the future of work. After all, the tech giants of today like Google, Facebook, Apple and Microsoft began as small businesses as their innovative founders decided to take a chance on their ideas. The next Googles and Apples will be started as small businesses, too. It would be a shame if they never got off the ground."
Want to learn more about starting, expanding, developing or selling your business? Contact Moir directly at Donna.Moir@HeritageBankNW.com or give her a call at 360-570-7348. Otherwise make an appointment with the commercial, small business and construction loan team members online to discuss all of your personal and commercial banking needs. Follow them on Facebook for upcoming events, activities, tips, blogs, and branch updates.
Sponsored