Maybe you've seen groups of people following a guide downtown, except they don't go to the regular places that you'd expect. Instead of stopping around the Capitol or venturing through the historic districts around town, Oly Eats Food Tours specifically focuses on local restaurants and breweries. And the tour goes beyond going into these places and grabbing a bite or drinking a pint. "It's more than a food tour!" says owner and guide Samantha Newbanks.
Since October 2019, Oly Eats Food Tours has taken patrons around downtown Olympia so that newcomers, locals and foodies alike can get a good sampling of the eateries available. Oly Eats Food Tours, started by Evergreen graduate, Samantha Newbanks, aims to combine her love of bringing food to people with her love of Olympia and the food that it has to offer. "In Missouri, my parents run grocery stores…so I've kinda got a soft spot for small businesses and supporting the local community," Samantha says about what sparked her passion for doing these types of tours.
Having that type of access to the food and small business environment, was only fostered more by her parents as she grew up going on trips with them to places where food tours were a constant experience. Years later, in her adult life, Samantha brought all her knowledge and experience to the table when she designed this company with the mission to promote Olympia, local business and food above all else.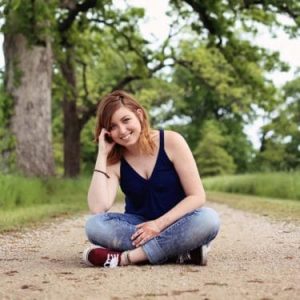 "Kind of what my hopes were in the beginning was to be a way to promote and feature other businesses, especially local downtown businesses get more people downtown and excited about events there," says Samantha. Seeing how connected those food tours made her and other travelers with the businesses they visited, Samantha figured Olympia would be the perfect place to start this type of business.
While out walking the town and sampling its delights, people will get information about the places that they pass and get historical and culture facts that they wouldn't be able to get in such a delicious combination otherwise.
"On a food tour, the owners actually get a chance to share their story about why they decided to start this, how they learned to cook, or who taught them, what their passion really is," says Samantha. It takes dining out to a whole new level, making connections and discovering history all while tasting Olympia's wonderful culinarydelights.
The Downtown West Loop Tour takes two and a half hours, bringing children and adults to select eateries and breweries that are unique to Olympia. With about a mile of walking in any kinds of weather, people who are interested in the Downtown West Food Tour should aim to dress for walking and keep an eye on the weather – Oly Eats Food Tours is always ready to take people out without the weather stopping them. It is important to note that this tour is wheelchair accessible.
In addition to its Downtown West Loop Tour, Oly Eats Food Tours is open and available upon request for private tours. Private tours are similar to the Downtown West Loop Tour, but are catered toward people who want a more intimate and private tour. These tours have the option and possibility of being in another language to accommodate non-English speaking groups.