It's the time of the year for contemplation and appreciation. Dwayne Boggs and his team at Boggs Inspection Services have been thinking about all they have to be grateful for as this year comes to a close. "It's easy to get caught up in all the hard work that goes into running a business," says Dwayne, "but it's important to take some time to step back and express some gratitude to those that have supported us, trusted us and worked alongside us making this business successful."
The Communities They Serve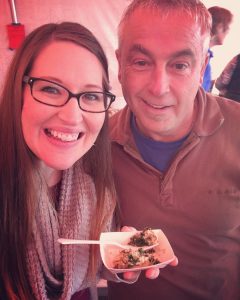 Boggs Inspection Services serves Thurston, Pierce, Mason, Lewis, King, Grays Harbor counties, and the surrounding areas. Local businesses thrive on the support of their communities. "We are so grateful for the connections and the relationships we have built with every client across our service area," says Heather Derrick, content marketing specialist. "Without our customers, we wouldn't be in business."
Dwayne and the team are so committed to the community that they regularly donate to charitable causes including Breast Cancer Awareness, Washington Autism Alliance & Advocacy, the Muscular Dystrophy Association, Safe Place, and the Boys & Girls Clubs of Thurston County. And they find opportunities to volunteer and be involved with the community and events and fundraisers whenever they can.
Local Businesses
As a trusted home inspector, once clients receive their home inspection report, sometimes they want someone to turn to when the report reveals that their home needs work done by a professional. Boggs Inspection Services keeps a running list of reliable professional businesses on their website to connect their clients with when they are looking for a recommendation. Likewise, many of these businesses also connect their clients with Boggs Inspection Services when they need an inspector. "We appreciate all of our affiliated businesses," says Heather. "we want to specially thank you Treat Plumbing, Olympic Plumbing Technology, Petersen's Affordable Home Repair,  North Pacific Electric, Inc., Rycon Services LLC, Franzen Brothers Roofing, and Mario Roofing."
"We've worked alongside these businesses for a long time," says Dwayne, " learning and growing together, and their support has been invaluable."
Real Estate Agents
"We also want to thank all the real estate agents that work with us," says Heather. Real estate agents often become very close with their clients in the search for the perfect home. So, when their clients are looking for a trustworthy inspector, it means a lot to Boggs Inspection Services that agents recommend them.
Boggs Inspection Services works with buyers' agents, so their clients get a good objective assessment of their prospective home. They also work with sellers' agents, when their clients would like an inspection before they put their home on the market. "The agents trust us to look out for their clients and that means a lot to us," says Heather. "We are so thankful for the ones we've worked with over the years, as well as the new agents that we've been meeting and establishing new relationships with this past year."
The Boggs Inspection Services Team
"Last but certainly not least, I want to thank my team," says Dwayne, "Boggs Inspection Services has come a long way since it was a one-man operation. Without the hardworking, dedicated employees that share my vision, none of it would be possible."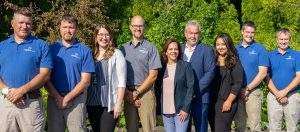 Boggs Inspection Services has performed over 11,000 inspections. "We wouldn't be where we are now without our inspectors Keith Bowman, Jon Molby, Robin Wilson, and Mike Wright," says Dwayne. Regular training, experience and the support of the team have made Boggs inspectors great at what they do. "And Inspector manager, George Green, has been doing a phenomenal job," he adds.
Inspectors only make up part of the Boggs Inspection team. "From our Operations Director, Ana Ramirez, to the marketing team composed of Heather Derrick and Celina Iuliano, and our Client Care Coordinator, Tonya Jones-Jules, I am so thankful to work with all of them and I appreciate the hard work they do," says Dwayne. "It's good knowing that I have a team that maintains high standards, a dedication to excellence and a commitment to our customers."
If you would like to schedule an inspection with Boggs Inspection Services, you can schedule online on the Boggs Inspection Services website or call 360-480-9602.
Sponsored