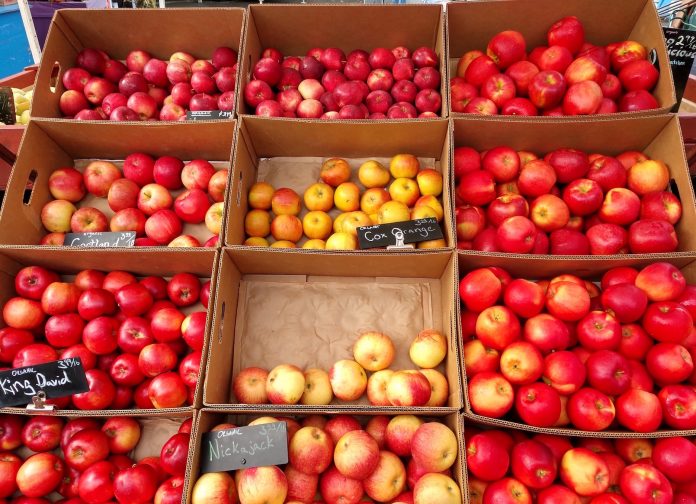 Apples are the state fruit of Washington. With more than two thousand varieties ranging from sweet to tart, apples have become popular across the nation especially during the autumn months. Thurston County residents are lucky enough to have orchards literally in our backyards just waiting to be picked!

For some fall family fun, consider heading north to pick from a large apple orchard. Curran Apple Orchard is worth the drive offering seven acres of pickable apples for visitors from 8:00 a.m. to dusk daily. With more than 200 trees and 20 apple varieties, plan to bring a bucket or two and fill them to the brim.
If you have friendly neighbors, you might be able to pick apples right in your neighborhood. Many people are offering free picking through Buy Nothing pages and Facebook announcements, giving neighbors the opportunity to take some of their fruit. These apples are usually plentiful and are often of the pie making variety. It's a great opportunity to explore your neighborhood and meet your neighbors.
If looking for wild apples to pick isn't your forte, check out county farm stands for organic, locally grown fruit. Start your search at Jay's Farmstand. Serving up seasonal fruits and vegetables for over a decade, the Westside Olympia location has an abundance of options for apple seekers, and 95 percent of their apples are Washington grown and available during the peak harvest.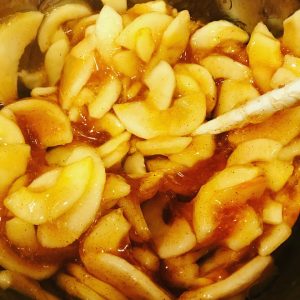 Head to downtown Olympia to the Olympia Farmers Market which hosts local farm stands Thursday through Sunday from 10:00 a.m. to 3:00 p.m. This market has been offering fresh produce since 1975. Walk amongst the stalls to find the best fruit for your recipes. Be sure to visit all of the booths here to find crafts and greet local artists as you hunt for the ripest apples.
With two locations, Spud's Produce Market is quickly becoming a must-see option as well. New crop apples are available during the fall months to residents in need. Its commitment to community-sourced items and niche products make it distinctively Pacific Northwest. If apples aren't available to pick from branches, these market options still make for a unique picking experience for the entire family.
Now that the apples have been harvested and brought home, the question is posed as to what to do with them. There are a ton of options! Let's start with the obvious, eating them. There are a lot of different recipes that involve apples. A true crowd pleaser is baking apple turnovers or an apple pie. A less likely option is to cut the apples into small chunks and add them in a bowl with red bell pepper, jalapeno, red onion, cilantro and lime to create a uniquely fall salsa. Apples also make a perfect lunchtime snack when dehydrated into apple chips.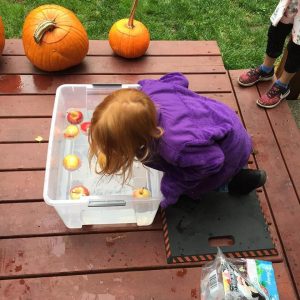 If some of your apples are too tart to swallow, consider a project for the whole family to enjoy. Cut an apple in half, fill it with bird seed, and string to a branch to create an easy bird feeder. Or create a fun afternoon activity by setting up empty water bottles bowling pin style and use your leftover apples as the bowling balls.
A fall art project can make some memorable fun using apples. Consider gathering favorite paint colors and butcher paper. Cut an apple in half and use it as a stamp dipping the apple into the paint and creating a festive scene on the paper. Much like a pumpkin, apples can also be painted with faces or carved into creative designs for the more advanced artist in the family.
No matter what you decide to do with your gathered apples, this Washington staple makes for a fun and delicious autumn activity for the whole family!