Submitted by Inspire Physical & Hand Therapy
Inspire Physical & Hand Therapy is pleased to announce Ally Bryant, DPT has joined our practice.  Ally joins our two physical therapists, Kristina Pittman, DPT and Austin Nichols, DPT at our Lacey clinic.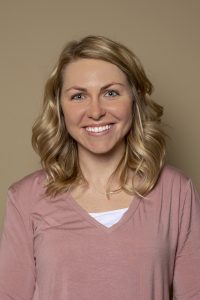 Ally was born and raised in Redding, California.  Her passion for Physical Therapy started in high school when she worked as an aide at a local outpatient clinic.  Ally set a goal for herself to attend Sonoma State University and play softball.    Ally achieved that goal, she graduated from Sonoma State University with a bachelor's degree in Kinesiology and played collegiate softball all 4 y
ears.   She then attended University of Pacific where she graduated with her Doctorate of Physical Therapy degree in 2018.
While completing a 3-month internship in Auburn, Washington, Ally fell in love with Washington and all its beauty.  She especially loved visiting Leavenworth, Snoqualmie Falls, Mount Rainier National Park and wake surfing on Lake Tapps.  During her brief stay in Washington, she met her boyfriend, Drew.
It had always been in the back of her mind to move back to Washington at some point.  While visiting in early February, Ally heard Inspire may have an opening for a physical therapist.  She decided to drop off a resume at the Lacey clinic, she was interviewed right on the spot and offered the job.  Both, Kristina Pittman, Clinic Director and Ally knew from the beginning it was a great fit.
Ally is a great addition to our team.  She enjoys getting to know her patients and providing them with strategies to help their symptoms so they can get back to their daily activities and overall improve their quality of life.