Out of town guests arrive at your doorstep and want to see everything Thurston County has to offer. The catch, they only have one day. Only one day to take in the sights and sounds. Only one day to experience everything our area has to offer. It's a challenge that is worth taking on. There is so much to show off in our backyard that prioritizing is key! So, get ready to play tour guide of the South Sound in 24 hours flat.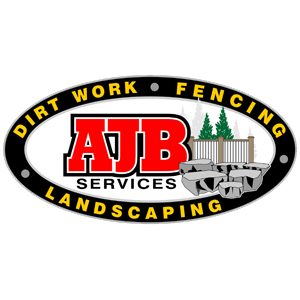 A Piece of History
The best way to start any tour of a new place is to give it a backstory. History is not only interesting, it provides context that enriches the experience of exploration. It allows those guided to be even more invested to understanding their surroundings. The Capitol Campus is a must. Open every day of the week with guided tours, visitors can take in the beginnings of our state through monuments, architecture, and art. Along with vital information from our past, explorers can take a glimpse into the state's future by visiting the open Senate and House of Representatives galleries during a session.
Dive even further with area-specific history at the Bigelow House Museum and Schmidt House. The Bigelow House was built in the 1850s and is the oldest residence in Olympia. The historic home displays artifacts and documents from the past 150 years in our area. The Schmidt House was built in 1904 for Olympia Brewing Company Founder, Leopold Schmidt and his family. This hillside home overlooks the historic brewery building that still stands today.
Sip and Savor
Going out to eat can really add up especially when you are covering the bill for your guests. Instead of your standard sit-down meal, visit one of the many markets in Thurston County. The Olympia Farmers Market has more than 40 years of experience providing tasty treats to residents and visitors alike. Walk the rows of vendors from all over the Northwest and sample locally grown specialties, including produce, cheese, meats, and honey. Further east, the Yelm Farmers Market takes center stage in downtown Yelm. This micro-local market really focuses on the city's farms and crafters. It's a great spot to discover foods unique to the area.
Breweries have been quintessentially Thurston County since the founding of Olympia Brewing Company 122 years ago. We all know "It's the Water," which is why a brewery is a must-stop on your tour. There are so many popping up that it makes it hard to choose! Sample unique brews at Olympia's 3 Magnets Brewing where beet and juice-based beer is always on tap. If you are looking to make only one stop, check out Well 80. There, you can find a variety of beers brewed in-house along with guest taps from local breweries from all over the county, including Triceratops, Matchless, Top Rung, and Hoh River.
If caffeine is more your guest's forte, take them to sample the best cup of joe in town. The Batdorf and Bronson Tasting Room is located in downtown Olympia and hosts the roastery. Visitors can sample their way through the menu one cup at a time. The growing Olympia Coffee Roasting Co. opened in 2005. Now, it has spread well beyond the city limits with locations as far north as West Seattle. Their coffee is easily sampled hot or cold daily.
The Views
Now for the grand finale of our tour – the views. Take your guests to amazing view spots that are completely free of charge. Begin with a short hike through some of the top hiking spots in Thurston County. When time is of the essence, get the most bang for your buck at Tumwater Falls Park. The short loop trail includes bridges, streams, and spray from the falls that are well worth the walk. It's the perfect background for any photo with the rushing falls, brewery building, and wooded trails.
Stroll down the boardwalk of Percival Landing to capture the perfect views of the Capitol, waterfront, sailboats, and statues. Take a selfie with Richard Beyer's Kissing Couple statue. Then walk to the Port Plaza to climb the viewing tower to see all of downtown and West Bay.
Take a drive through Thurston Bountiful Byway. Your guests can enjoy the scenery and visit some of the local farms. One of the most beautiful stops along the way is Evergreen Valley Lavender Farm. In full bloom, the lavender looks and smells absolutely incredible. Not to mention the farm has souvenirs for purchase, including handmade oils, sprays, and seeds.
Finally, end with a sunset on top of it all at Tumwater's Overlook Point Park. From this vantage point, on a clear day guests can view all of downtown Olympia, the Puget Sound, and the peak of Mount Rainier. It's a stunning way to end a long day of exploration.
There is so much to do and see in a short span of time in Thurston County. This brief, low-cost glimpse into our backyard will leave your out-of-town guests wanting more. Make sure your guestroom is ready because they will be back to visit again and again.