In all his years of teaching, Tom Condon had never seen anything like it. On multiple occasions the science, social studies, and horticulture instructor had attempted to get students to hike in silence, to no avail. Then, within the first hour of a three-part mindfulness training, he watched as parent volunteer Jessica Caldwell led a group of middle school students on a nature walk.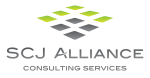 "I've done lots of field trips," says Condon. "On this walk, we were in a single line and for half an hour there wasn't a word spoken. At the bottom of the trail, we could hear the birds. We could hear the footsteps and what was going on around us. So many times we miss out on that."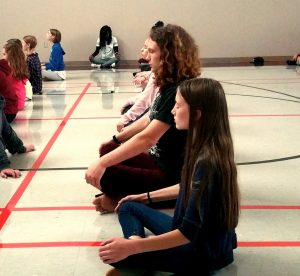 The students are part of Marshall Middle School's Citizen Science Institute, an alternative program that takes a holistic approach to science and civics. This year, three hours of mindfulness training became part of the curriculum. Caldwell, whose son is in the program, shared strategies and techniques to become more self-aware and recognize the impact we have on those around us. The class combines yoga and breathing techniques with tools for noticing and managing stress.
"I learned a lot about how to take care of your physical self so that you can take care of your emotional self," says student Serena Bever. "I can definitely use that throughout the rest of my life."
One exercise they learned was 4-7-8 breathing, a relaxation technique that helps to reduce stress. Middle schooler Paige Houghton decided to try it to help her get to sleep. "It was great for me," she reports. "I actually slept a lot better."
The idea for the class was born after Caldwell led an after-school yoga club at Marshall Middle School last year. "I've been wanting to do yoga and mindfulness relaxation techniques with middle school students for a while," she says. "Middle school is a unique and challenging time. There is greater social stress and of course they are becoming young adults, experiencing a lot of change both emotionally and physically. This is a wonderful time to introduce stress reduction techniques and mindfulness training.  It is an important time to become self-aware and learn how to be the captain of your own ship."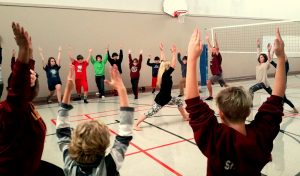 Students responded well. "I did an evaluation at the end so I was able to document that," says Caldwell. "I gave the results to the principal, and that led to further conversations about how we can expand this into a greater audience, not just as an afterschool program but to start to weave it into the school."
Principal Condee Wood saw an opportunity to help students learn ways to create healthy lifestyles. "We're all seeing an increase in the number of kids who are dealing with anxiety and depression, who are struggling emotionally to make it through school," she says. "It's not always for academic reasons. We all see a need for students to develop skills for resiliency and stress management so when Jessica came in with this proposal, I was all over it. It's perfect."
CSI teacher Matthew Phillipy says the training is a good fit for his program. "We do a field investigation every Friday and it really helps with that. The students are going to be more aware of these areas where we're hiking and things like not stepping on a frog, picking up trash, and being quiet so that other people who are in this natural area don't have to listen to shouting," he says.
It also helps with teambuilding and communication. "We wanted to get all the kids trained in it at the beginning of the year to be more mindful of their own words and actions," says Phillipy. "This will really help them as people and as students."
Those ideas are already sinking in for some of them. "I learned that you should never let someone affect you in such a big way that you change yourself," says Mariam Shamsid-Deen. "If someone judges you, that doesn't mean that you should let it take you so far to where you should judge yourself."
For now the three-hour training has come to an end but plans are already afloat to expand it to more students, faculty, and possibly parents. "This may be something that we integrate through our health and P.E. curriculums," says Wood. "It's such a critical component of staying healthy in this society when we're trying to balance the millions of things we need to do with maintaining a healthy lifestyle."
Caldwell would like to see a workshop for parents of the CSI class. "We have a dedicated group who volunteer and are very hands-on," she says. "When a whole family unit is involved that can be a really powerful way for the whole to grow together and develop techniques for better communication and mindfulness."
The faculty could also benefit, says Wood. "As educators, we know that there are peak times when teachers are more stressed out. It would help us all to learn some mindfulness strategies to keep us calm under pressure and keep a positive outlook and remember to have gratitude. Those are the mindsets that get us through those hard times."
In the meantime, Condon and Phillipy plan to continue reinforcing the lessons of mindfulness throughout the year. "I'm committed to continuing it with the students because they are obviously very excited about it," says Condon. "It's important to stop and breathe and check in. Where are you in this? Are you present in what you're doing?"
Phillipy agrees. "I have no doubt that the students are getting a lot of benefit out of it. If they continue down this path there will be huge dividends."