By Kelli Samson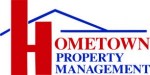 If you follow our ThurstonTalk Facebook page (and why wouldn't you?), you no doubt are familiar with the fiery sunsets captured by local photographer Chris Hamilton, often over Boston Harbor and Kim Merriman across the way on the Steamboat peninsula. Other local photographers contribute their favorite images too. Every single one is worthy of a frame.
While Boston Harbor is a stunner at sundown, there are some other nearby locations for sunset spotting that can just as easily take your breath away. Those of you that have ever had the distinct pleasure of tossing back a cocktail or two during that perfect moment at Swing Wine Bar know just what I'm talking about.
We live in a gorgeous place here at the bottom of Puget Sound, and you really can't go wrong at sunset as long as those mammoth Evergreen trees aren't in your way. And don't think that summer has a monopoly on the wow-factor when it comes time, either. The autumnal light can really up the magic factor.
Our sister site, WhatcomTalk, tapped local photographer Shelby Payne to share some of her favorite sunset sites while she's away at Western Washington University during the school year, so we decided to call on her for her hot tips from her hometown and seasonal home base of Olympia.
When it comes to sunsets, this creative genius behind Shelby Payne Photography has got it going on.
"Sunset-chasing has been a hobby of mine for many years," she shared with WhatcomTalk. "I can't think of a better way to relax and unwind from the day than watching the sky paint a stunning picture. And the best part? It's constantly changing. No moment or sunset is the exact same."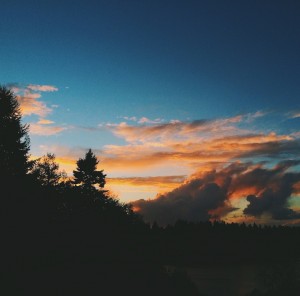 Here are four of Payne's favorite local areas for capturing the most bewitching and beguiling time of day.
1.  Nisqually National Wildlife Refuge
Located on the Nisqually River delta just off of I-5 north of Lacey, Nisqually National Wildlife Refuge is easily accessible by locals. Parking is a mere $3, and you get a lot of bang for your buck. The trails are flat and provide enjoyment for all.
"Take a walk with a view," encourages Payne. "The Nisqually National Wildlife Refuge has endless walking trails that lead through meadows and tiny inlets. Since the refuge is so enormous, it boasts a large sky which paints the most beautiful sunsets."
2.  The Capitol Building / Olympia Overlook
Next up on Payne's list is the view from the top of the hill over Capital Lake. The sun sinks just to the left, behind the westside.
"One of my very favorite spots to catch the sunset is overlooking my hometown. You can spot the twinkling lights of downtown as well as views of the Olympic mountains hanging over the bay if it's a clear day," she says.
It happens to be a great way to start or finish a walk around the lake.
3.  Budd Inlet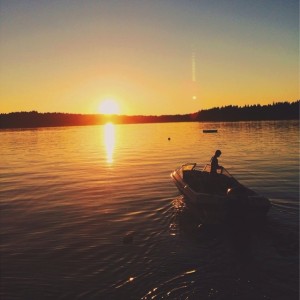 "For the adventurous folk, rent a kayak (or take your own!) from Boston Harbor Marina and take a self guided sunset cruise through a part of the Puget Sound," urges Payne.
"If hanging out in the water is not up your alley, opt for watching from the marina's docks or the beach with an ice cream in hand."
Or make that something warmer, depending on the season.
4.  Head for the coast!
Have a little more time and want to make a day of it? Payne suggests a road trip.
"Living in Olympia, we have access to all types of nature – forests, mountains, and even the Pacific Ocean. I've been known to make the hour-long trek to Ocean Shores on an especially beautiful night to get the full effect of the sun leaving the sky and sinking into the ocean. I recommend bringing a blanket and a picnic, though! Make it a date, a family activity, or a cozy way to watch the sky change colors."
A romantic Saturday date night, perhaps?
No need for a fancy camera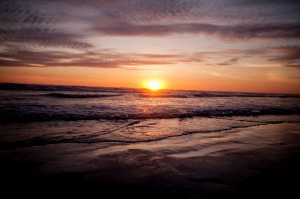 While Payne primarily shoots with her DSLR camera for her business, she leaves the sunsets up to her trusty iPhone.
"It's easy, fast, light—and I can share the sights instantly," she says. A couple more tips from Payne: If you have a smartphone, try using the panorama setting. She's also a fan of GoPro cameras: "The wide angle seems to capture the whole sky."
Follow Payne's stunning Instagram feed for shots of Olympia, the greater Pacific Northwest, her world travels, and much more. It's guaranteed that she'll inspire you to get out and explore.