Let's face it, we love diners. Could it be the friendly service, the tasty food or the cozy atmosphere that feels like your grandma's kitchen? At Ma and Pa's Family Diner in Yelm, you're sure to get all the comforts you adore in one visit. This hidden gem is a favorite among locals for its vintage decorations and inexpensive, but delicious, dishes.
Restaurant in Yelm Has Humble Beginnings
Owners Jenny Smith and Bahmon (Bam) Robinson started their humble beginnings at Jenny's Barnhouse in McKenna, Washington, which they rented from a mutual work connection. It was there that they began working towards their dreams.
"It wasn't my dream to have my own restaurant, it was her dream." Bam says.
I just wanted my own business. I didn't want to work for somebody. It just kind of fell into my lap with her."They shared different visions, but worked together to achieve the same goal that would benefit their family and the community.
Before taking ownership of Jenny's Barnhouse, Jenny was waiting tables and Bam was working in a lumberyard, which made their transition to business owners a financially difficult journey.
"We didn't have money to really start a business," shares Bam. "We had that place for about three years before an opportunity for this place came up."
Family-Friendly Dining in Yelm
After the couple saved up enough money at Jenny's Barnhouse, word of mouth and helpful connections helped them make the move. "Everybody gave us a chance, so we've been very fortunate with people giving us opportunities," shares Bam. "They heard we were doing good at the Barnhouse, they knew both of us, so it opened the door. We wouldn't have gotten it."
Jenny always dreamt of owning her own restaurant and the Ma and Pa's Diner location had a special significance for her. "This used to be my mom's place," Jenny shares. "It was a little café, and she had it for a couple of years."
As a mom of three, Jenny hoped to create a homey atmosphere for families to enjoy familiar, affordable meals. She used her experience working in the food industry to build the menu with items people will love. "This is all I've ever done my whole life," she shares. "With the cost of raising kids, I always wanted a place families could afford to take their kids out to eat. The menu is basic, nothing fancy. I mean, you can't go wrong with good biscuits and gravy or pancakes."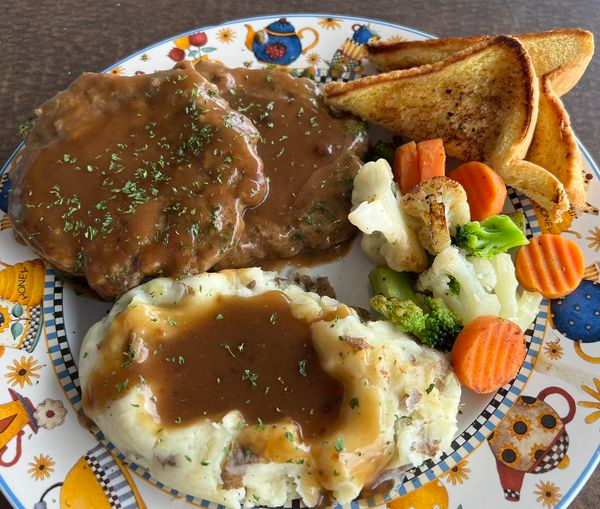 In addition to creating an affordable menu, the couple ensured they were also creating a safe place for the people in their community. Their customer demographic includes all ages and single people to families.. "We just wanted to make an atmosphere where people feel safe," shares Bam. "There's no drinking going on, there's no belligerence. You can come here with your children, they're safe, and they can just have a good time and eat their food. That's what we're trying to provide for this community, a safe haven for people to come to."
Ma and Pa's Family Diner offers breakfast and lunch as well as dinner specials such as their Salisbury steak and pineapple upside down pancakes.
If you're in a hurry and can't sit down to enjoy your meal, the restaurant has a drive-through pick up service. You can call ahead, pick up your order and enjoy it in the comfort of your home.
Ma and Pa's Family Diner: Customer Service with a Smile
Jenny and Bam give props to their dynamic staff and their children who have helped contribute to the success of the restaurant. "My middle daughter is getting interested in doing things to help the family business," Jenny shares. "Our 17-year-old son does the dishes some busier days, and it helps."
"Everybody that works for us has pretty much been with us since The Barnhouse," adds Bam. "Our waitress Stacy has been a blessing. She was with us in McKenna, too."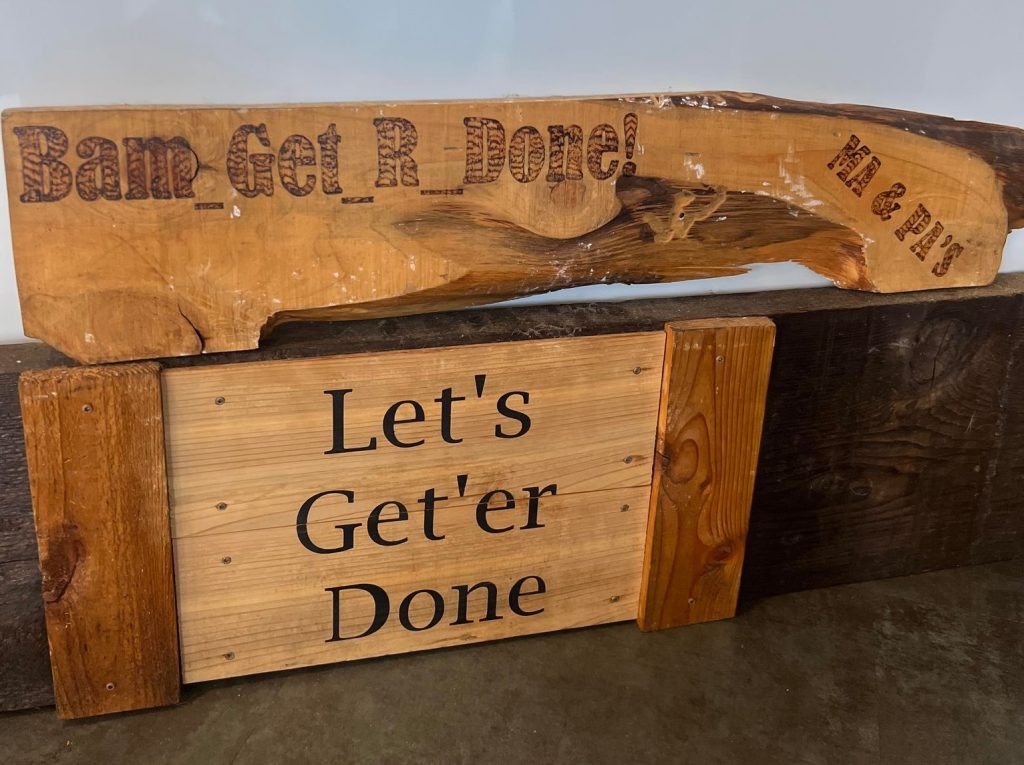 While being a small business owner is a struggle, they enjoy it and hope to continue for many years. "We're just trying to keep going," says Bam. "But I like being an independent business owner. It's a blessing. We can go and do things when we want to, but this industry is tough."
As new independent business owners, they're always looking for innovative ways to financially grow their business. "I've added an ice cream station and a new vending machine," shares Bam. "We're trying to make things nicer and try to do better each month. The future is uncertain, but we work together and help each other out." Next time you're passing through the small town of Yelm on an empty stomach, be sure to swing by Ma and Pa's Family Diner for an affordably tasty experience.
To learn more about Ma and Pa's Family Diner, including their menu, specials and hours, check out the Ma and Pa's Family Diner Facebook page