The Thurston County Sheriff's Office (TCSO) has recently welcomed new members to the department's K9 Unit. Deputy Madison Dillon and K9 partner, Isa, have completed hundreds of hours of training and are now certified as a K9 unit. Becoming part of the K9 Unit has been a longtime dream for Dillon, and now that the pair are on patrol, they are taking on a range of duties in the field.
Thurston County Sheriff's Office Deputy Had a Lifelong Dream to Join the K9 Unit
Dillon grew up in a law enforcement family and has been involved with the law enforcement community since she was young. Through family friends who were K9 handlers, Dillon became acquainted with the use of dogs in a law enforcement setting. This inspired Dillon to want to become a part of a K9 division when she grew up.
"I was always around all of the K9s and I thought it was the coolest thing in the world," says Dillon. "And I just am a huge dog lover in general. And so, I kind of figured, well, I knew I wanted to pursue a career in law enforcement and I knew I wanted to be able to work with dogs. And so, I kind of figured, well, this is the perfect combination of both."
After starting at TCSO, Dillon began to volunteer her free time within the K9 Unit, spending time with the dogs, helping out on different tasks and attending community events. When a new position eventually opened within TCSO's K9 division, Dillion decided to apply and was selected for the role.
Through the K9 unit, Dillon started to meet the potential new puppies that were possibly joining the force. During this testing process, Dillon and other members of the K9 Unit would play with the puppies to gauge their personality and to assess whether the pups had the right demeanor to become a police K9. During this process, Igo was picked as a K9 for the department. While interacting with the different puppies, Dillon also became acquainted with Igo's littermate, Isa.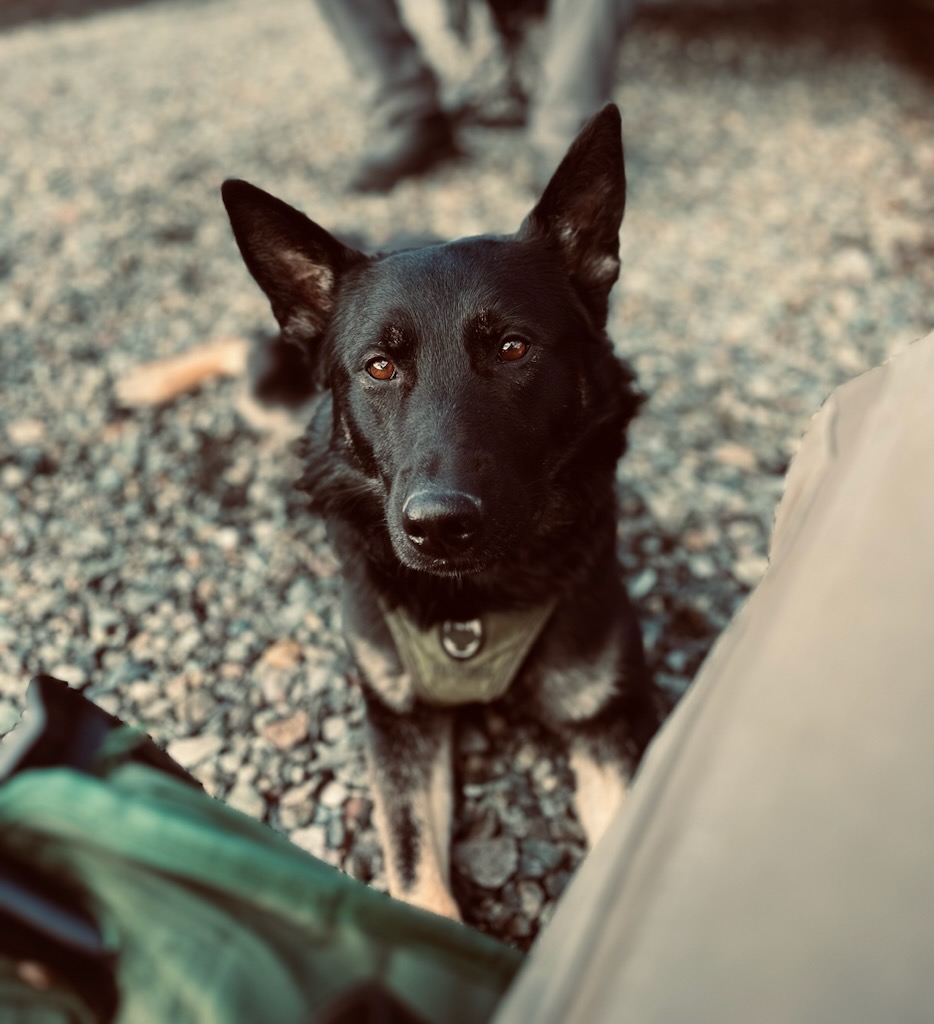 Isa left a lasting impression on Dillon, especially with her energetic and hardworking spirit and Dillon soon sought any opportunity to spend more time with Isa. Although Isa had originally been selected for breeding, she was ultimately offered to the sheriff's office as a K9. Isa was then accepted by the office and became paired with Dillon.
"I took it as it was kind of meant to be," explains Dillon. "Because she's an incredible dog and she's got the highest drive and she loves to work, loves to go to work. She's awesome."
Thurston County Sheriff's Office K9 Team Completed Hundreds of Hours of Training for Certification
The duo's training and bonding process soon began. This included Isa going home with Dillon and riding along with Dillon while she was on patrol. Because training hadn't been completed, Isa wasn't yet allowed to participate in the full set of duties while on shift. Riding along, though, still allowed Isa to become acquainted with the schedule and to build a routine in the field.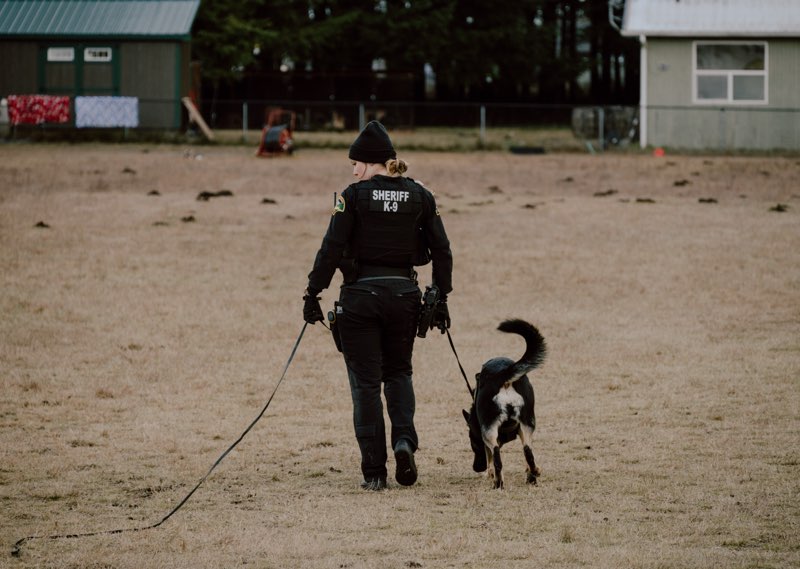 Dillon and Isa also participated in a formal training course, a 400-hour K9 academy, working alongside future K9 teams for other local departments. According to Dillon, training was a tough, but rewarding experience that helped the duo prepare for their future in the K9 unit. Section by section, Dillon and Isa worked through the training regimen and the pair acquired new skills along the way. And as a new team, Dillon says there will always be something new to learn.
"I wanted to do right by her," explains Dillon. "Since she's a working dog and dogs don't live as long as us, so it was really important to me to do the best that I could and give her the best life that she could have."
As Isa continues to grow into her role as part of a K9 team, she may take on a range of different duties while on patrol. Using her trained nose, Isa may track a scent, searching for and potentially apprehending a person of interest within a certain perimeter. In the future, Isa's keen sense of smell may help to track missing persons, including missing children, on a case-by-case basis. Isa may also be useful in certain SWAT situations.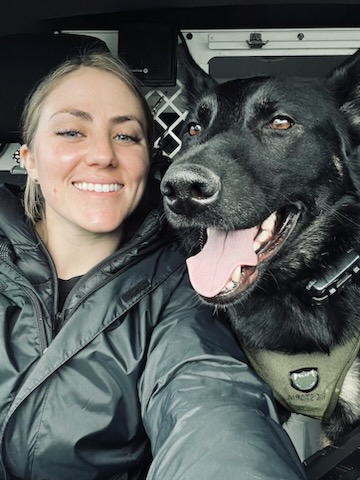 Thurston County Sheriff's Office K9 Is a Valuable Member of the Team at Work and at Home
While at work, Isa is known to be a diligent and motivated worker, and at home, Isa is also a fun-loving dog. Dillon describes Isa as a goofball when off-duty, fitting right in with Dillon's family and becoming best friends with the family black lab.
"She does really well at home with the kids, with the family and it's been really awesome just to have her in our lives, both work and at home," says Dillon.
Reflecting on the journey toward becoming a K9 team, Dillon is glad she and Isa were able to complete the training process and receive certification. Dillon says it sometimes feels surreal that her longtime dream to join the K9 unit has been realized. So far, Isa has been an excellent teammate and resource while on patrol, and Dillon says she is fortunate that she gets to go to work with Isa each day.
"It's just the best feeling in the world and I love working with her," says Dillon. "It's a lot of hard work, but it's definitely worth all the hard work. At the end of the day, my biggest goal is to just make sure that her life really counts. She is a working dog, she doesn't have all the luxuries of getting to just be at home, but on the other hand, the public loves the K9s, our department love the K9s and I think, I know for a fact that a lot of deputies feel comfort knowing that she's there. And I know I'm a lot more comfortable having her with me."
To learn more about the TCSO K9 Unit or for updates about the K9 teams, visit the Thurston County Sheriff's Office K9 Unit Facebook page.