It's a new year once again, and that means time to plan all the fun things we want to do for the next 12 months. If you're looking to fill up your bucket list, check out this list of amazing ideas for you to do yourself, with your family or a group of friends. Here is 23 things to do in Olympia and throughout Thurston County in 2023.
1 – Hit the Ice Rink
Head to Oly on Ice a couple more times before they close on January 16! It's the perfect way to keep your promise to be more active in the new year, while having fun.
2 – Try Sushi
If you haven't tried sushi yet, make 2023 the year you expand your palette! To get you started, check out this list of sushi places in West Olympia.
3 – Indulge at the Chocolate & Wine Festival
Medicine Creek Winery is hosting their 16th annual Chocolate & Wine Festival February 11 and 12. You won't want to miss the 4-foot chocolate fountain, wonderful food and live music.
4 – Tell Your Story
Have a story you want to share via podcast, dance, or theater? Check out Window Seat Media. This new nonprofit focuses on oral history and storytelling and can help make your dream a reality in 2023.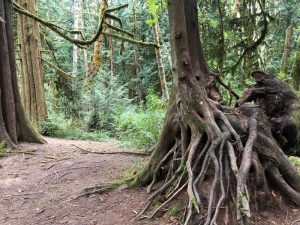 5 – Check out the Flora at The Evergreen State College
Never walked around the campus? You should! It's actually a unique topographical location with some incredible plant specimens. Make 2023 your year to explore nature more with a plant walk at The Evergreen State College.
6 – Storm Watch at Kalaloch Lodge
Winter and Fall are great times to take a day or overnight trip from Thurston County to the beautiful Olympic Peninsula to witness mother nature in its awesome rage. Take time to storm watch at Kalaloch Lodge in 2023.
7 – Hit the New Arcade
Love playing games? Check out Legend Arcade, opening February 2023, in downtown Olympia. It's sure to be a fun place for kids and adults to hang out!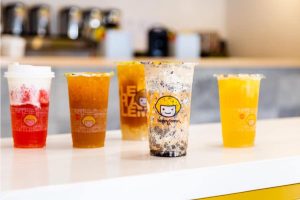 8 – Taste Happy Lemon
There's a new bubble tea spot in town! Opened October 2022, Happy Lemon is a great place to try in 2023. They have all kinds of unique tea as well as bubble waffles.
9 – Explore Wildlife at Billy Frank Jr. Nisqually National Wildlife Refuge
It's always fun to head to Billy Frank Jr. Nisqually National Wildlife Refuge to watch the birds and other wildlife. Each season brings new things to experience, so this is a place to head to throughout 2023.
10 – Learn About Lacey MakerSpace's New Welding Simulator
Want to take your craft further in 2023 or maybe learn something new? The Lacey MakerSpace should definitely be on your list of things to do in 2023. One of their new items is a virtual welding simulator! It's a hands-on way to practice welding before doing any actual work.
11 – Gain Culinary Knowledge at Capital Food and Wine Festival
If you love food, you don't want to miss the Capital Food and Wine Festival. The festival includes demonstrations from top chefs, food and wine tastings, live music and more.
12 – Start a Health Journey at Steamboat Tennis & Athletic Club
Steamboat Tennis & Athletic Club is opening a brand-new facility, just in time for those New Year's resolutions to get fit and stay in shape.
13 – Join Dancing Dragons
Looking to be more active and have fun in 2023? Think about joining Dancing Dragons! This nonprofit is a competitive line dancing team that welcomes all levels.
14 – 'Huzzah!' at All's Faire
Did you know there is an interactive faire that happens every year in June at the Thurston County Fairgrounds where you can actually help storm the castle? It's called All's Faire and make 2023 the year you visit. Your whole family will love it!
15 – Discover the New Food Court at WCPNC
Did you know there is a food truck court in Olympia's westside? Make 2023 the year you check it out during your lunch break or a dinner out.
16 – Sing Out Loud
Ever thought of joining a singing group? Make 2023 the year you finally do it with the Olympia Chorus, a nonprofit chapter of the Sweet Adelines International.
17 – Get Messy at the South Sound BBQ Festival
Happening every July, the South Sound BBQ Festival is not to be missed if you're looking for award-winning barbecue, sweet treats, cool drinks and good music.
18 – Fish in Grays Harbor
Take the kids or some friends and head west to the beautiful beaches of Grays Harbor for a fishing day trip. Whether you want to do traditional trout fishing or learn surf fishing, there is fun to be had at the beach in 2023.
19 – Visit the Thurston County Fair
It just isn't summer without heading to the Thurston County Fair in July. Don't miss it this year, happening July 26-30, 2023.
20 – Rent an E-Bike
Head to Swantown Inn to rent an e-bike in Olympia and explore the surrounding area in style in 2023. It's a fun way to get around that the whole family with love!
21 – Relax in a Garden
If you're still stressed from the last couple years – aren't we all? – take some time to relax in 2023 in one of the many beautiful gardens in Thurston County.
22 – Volunteer with the Parks
Want to help keep Washington green and wild? Make 2023 the year you help out with the Volunteer in the Parks Program.
23 – Grab a Cup of Coffee at the New Northwest Grind
It wouldn't be right if coffee wasn't somewhere on this list! Northwest Grind has a new location at the Capital Mall, so be sure to head there and check it out in 2023. It's dog friendly – and so is the mall – so bring your furry best friend for a pupaccino.