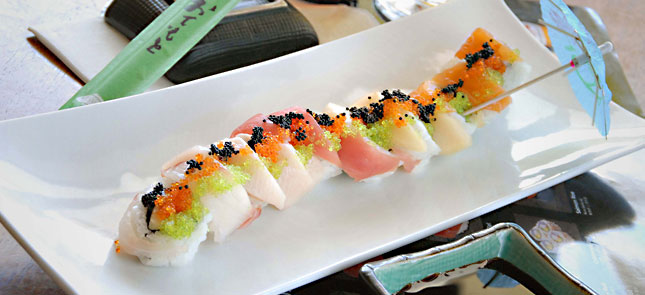 Craving a California roll? Nothing pairs better with a study session or a date night than sushi, and if you're at The Evergreen State College, you're in luck! You have a few options for sushi close by that are sure to satisfy those cravings. Here is where to find sushi in West Olympia.
Sushi House
2000 Black Lake Blvd SW, Olympia
360.943.1915
Head to the Sushi House and sit at the bar where you can see them make your favorite rolls while you decide what to order off their large menu. A causal atmosphere makes this sushi joint a great place to hang out with friends while studying. They have lunch and dinner menus filled with your favorite noodles, rolls, bentos and more. Sushi House also has a Lunch Special menu with deals on a full-course meal that will leave you very full but keep your student budget happy. And of course, for those donburi lovers, they have you covered too! Dine in or order sushi to go online so you can study at home.
Koibito Sushi Japanese Restaurant
1707 Harrison Ave NW, Olympia
360.352.4751
Hungry but can't take a break from studying? Koibito sushi in Olympia delivers to you! Their extensive menu includes almost 30 different Chef Special sushi rolls, and dozens of nigiri, tempura, sashimi and sushi combination meals that will fill your belly! In addition, they have other Japanese and Asian food favorites including teriyaki, yakisoba and bento. You can order sushi for delivery through DoorDash or take a break from the books and dine in.
Aya Sushi
1540 Cooper Point Road SW, Olympia
360.628.8944
Aya Sushi has a large menu with a la carte items to create your own favorite meal; bento boxes for lunch and dinner; rolls; sashimi; nigiri; donburi, a rice bowl with rice, fish, meat and other vegetables; and noodles including yakisoba and udon. Customers like the ambiance of the restaurant and the beautiful presentation of the sushi, which make it perfect for a college date night. You can order sushi for takeout online or dine in.
Sponsored