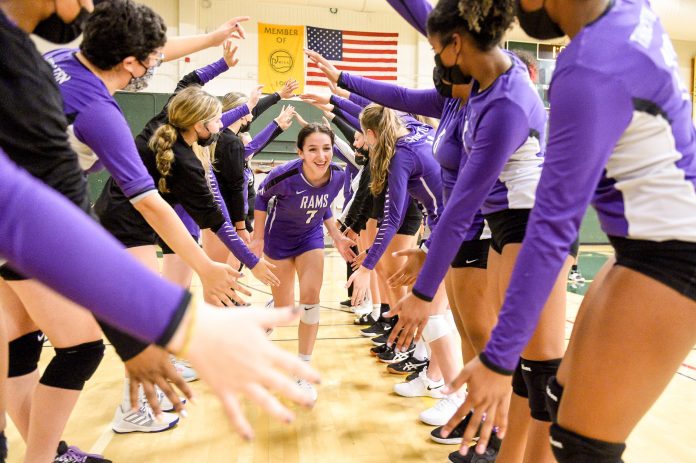 The North Thurston Girls Volleyball Team visited Timberline on Wednesday September 22, 2021 in 3A varsity SSC play and defeated their rivals three sets to none. Timberline (0-7, 0-5 SSC) led early in the first set but North Thurston (3-3, 3-2 SSC) strung together multiple points taking the first set 25-22. The second (25-11) and third sets (24-13) were not as close as the Rams swept the Blazers 3-0.

North Thurston head coach Jackie Meyer was excited that her team played great team volleyball. "We have a young team this year that is coming together and having fun," stated Meyer. "Our team word this year is 'Unity'. Our team is built around our senior Brooke Parsons and we are just having a lot of fun this year. "

Timberline assistant coach Matt Monnastes liked the early fight of his team. "We are learning how to be a team right now and we are trying different things out," remarked Monnastes. "We had it there in the first set and hopefully with some more practice we will be able to push through it and build mental toughness."

North Thurston hosts River Ridge (3-3, 2-2 SSC) next Tuesday in league play and Timberline heads to Gig Harbor (3-1, 3-1 SSC).