Stop being squirrelly. This request was constantly directed at the Hicks' boys. It was a demand frequently made by their mother in an attempt to reel in the rambunctious youths.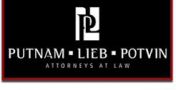 More times than not, mom's plea fell on deaf ears. Cy and Caden Hicks both admit they were a handful growing up – two balls of energy with the "Go" switch always on.
Cy, the older of the two, would always triumph when the duo tangled – which, in their younger years, occurred on an almost daily basis.
Mom, however, had a solution.
"One day she had enough," Cy remembers, "and she just told us we needed sports in our life to get all that energy out."
It worked.
Over the next decade the roughhousing became less and less, while the re-channeling has resulted in athletic success on the football field and wrestling mat.
Cy, a senior at Tumwater High School, is the defending Class 2A state heavyweight champion, while Caden, a junior, is one of the state's top-ranked wrestlers in the 220-pound division.
Now, much to mom's delight, matches are no longer held in the family living room or around the kitchen table, but in the confines of the Thunderbirds' mat room.
"It's a cage fight out there," Cy said about when the two square off against each other at practice. "We take out all our aggression we have on the mat instead of at home. When we get home there's nothing left in us."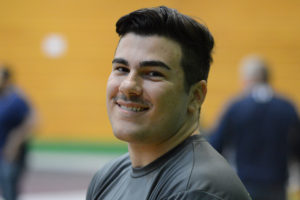 According to the Washington Wrestling Report, Cy is the state's No. 1 ranked 285-pound wrestler regardless of school classification and the overwhelming favorite to repeat as 2A state champion this season, while Caden closes out 2017 ranked No. 3 among 220 pounders in the 2A division.
Both credit the other for being large factors in their success.
"We really go at it at practice. We push each to get better," said Caden, who started alongside his brother on Tumwater's offensive line this past football season, helping the T-Birds advance to the state finals. "I know all his moves and he knows all of mine. It's a defensive practice the whole time. When we get out there on the mat he just tears it up all the time. He definitely hands it to me, but it's good for me. It gets me prepared."
Cy still claims an sizable advantage, record-wise, over his younger sibling in regards to unofficial practice victories, but states the gap has closed considerably since last season.
"He's being modest," Cy said when told that his brother said he's never beaten him at practice during their three seasons together at Tumwater. "The other day he got a single leg (takedown) on me. I wasn't expecting that. He's improved big time."
For Cy its simple. He will remain in the weight division he's been in since his freshman year, tipping the scales at 245 pounds. He is looking to become just the second wrestler in the 2A classification to win back-to-back state titles. His cousin, Orting's Hunter Mullins, is the only one to accomplish the feat so far, claiming championships in 2015 and 2016 – the latter at Cy's expense.
While Cy comfortably settles into his division, Caden has trimmed down from his 240-pound football playing weight. He came in at 217 pounds during the Pat Alexander Invitational at Tumwater High School in mid-December.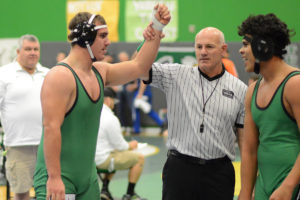 Caden was the only non-senior or –junior to place in the top six in the 220-pound division at state last year, winning his first two matches to secure a place in the semifinals where he lost to eventual state champion Saul Magallon, a junior from Blaine, 7-3.
"During the season I didn't know how I was going to do. My goal was to place in state," Caden said. "I lost to the state champ by four points in the semis. That's been the inspiration for this year. I just have to keep grinding so I get to the finals and face the same guy I lost to last year. That's the goal."
The motivation to stay out of the 285-pound class is heavily influence by the desire of both brothers to avoid an all-Hicks match at state, something Cy has experience in.
Over the last two seasons, Cy is 9-1 at the state tournament with his only setback coming against his cousin, Mullin, in the 2016 quarterfinals. Cy would finish third during his sophomore season. He hasn't lost at state since, stringing together eight consecutive victories.
"That would be rough," Cy said about a scenario where he had to wrestle Caden at state. "The 220-pound division is perfect for him. He has the size and strength. He's going to do great this year. We both have this incline that we've been climbing for a while and we are so close to that peak. There's setbacks and it's filled with work, but it's fun and exciting that we get to go through it all together."