Last year, the More Self Love campaign was launched at Olympia High School. The campaign, created by current OHS senior Maddy Ford, consists of week-long exposure to activities focused on eating disorder awareness and body positivity for high school students. Besides promoting self-acceptance and educating on body image issues, all the funds raised are donated to the National Eating Disorders Association.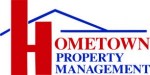 This year, Olympia's campaign took place March 6 through March 10. Although it has only been a year since Ford founded the project, the campaign has already spread to over ten other schools.
"My own story is what inspired me to reach out to others and support this cause," Ford explained, as she shared what motivates her. She has battled an eating disorder since middle school and even had body dysmorphia issues starting in kindergarten. Another incentive for Ford was the lack of education about eating disorders and how to deal with them in school health classes. "I wanted an environment that encouraged people to embrace their bodies and themselves," she explained. Ford felt the More Self Love campaign was the best way to approach this.
While the campaign was extremely successful in 2016 at Olympia High School, it was even more impressive this year. Ten other schools in Washington state, many of which are in Thurston County, committed to engaging in More Self Love at their school in 2017. Ford started spreading the campaign after she was approached by a few other schools who wanted to share the message with their campuses.
Ford was happy to put in the extra effort to get More Self Love at other schools. "I saw the amazing impact it had in our school community. If it's successful here, it can be successful other places, too," she reasoned. Besides word-of-mouth, Ford used her own social media and email to find those who wanted to participate. She even presented at a leadership conference where she garnered more commitments from school leadership teams to adopt the campaign.
More Self Love has grown in other ways, too. "The campaign is much more thorough this year, as we've expanded the amount of activities," Ford explained. Behind the scenes, she is also growing the campaign from a high school project into a real business. Currently, Ford is in the process of applying for both a copyright and patent for her campaign, as well as a business license. "In college, I plan to major in business, and essentially, this is my business," she said.
Clearly, Ford intends on continuing the More Self Love campaign for a long time. "I have big dreams for it," she shared. "My goal is to make it a campaign that expands nationally." To keep her efforts going while she is in college, she plans to communicate with leadership classes and offer them plans for implementing the campaign. Essentially, she would be stepping into a more formal role, providing the blueprints to allow schools to execute the campaign themselves.
While Ford has been the sole founder for this project, she has received help along the way. When asked who her biggest supporter was, she had a clear answer: "Definitely my mom. It just felt like whatever I ever needed, my mom was right there to help me." Ford's mother started her own company, so she's been crucial in helping with the business aspects.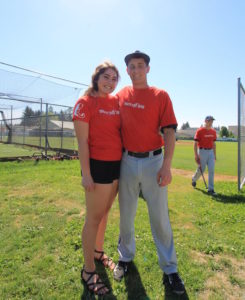 Ford's close friends were also essential to the success of the campaign. Whether it is a More Self Love basketball game or a promotional campaign video, her friends are always more than willing to support the cause. One of the key components to engaging OHS sports teams in the program was Ford's boyfriend. "He has really helped and encouraged me through it all and has played a huge role in getting male support for the campaign."
Ford has received amazing support from both her close friends and family, but she's also been inspired by those she doesn't know. Some students who have participated in campaign activities have reached out to Ford both in person and through social media to express their appreciation. "The best part is hearing other's stories and the feeling of gratitude I get from people I didn't even know." This is especially meaningful to her as it validates her project.
Last year during More Self Love week, she was approached by a myriad of people, both individuals battling their own body image issues and their friends. "If you're going through an eating disorder and you see someone addressing it in a way you don't agree with, that doesn't make the recovery process better," she explained. "I'm just happy to aid people in the recovery process."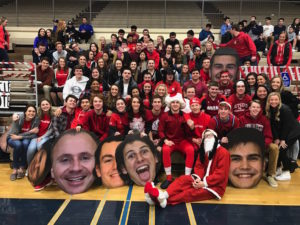 Even if those not involved in the More Self Love campaign can help support others with eating disorders. The issue is applicable to everyone. The best way to be an ally for anyone struggling with body image is to be educated on how to address it. While most people think eating disorders are solely derived from a desire to be skinny, Ford expresses that this is only the reasoning on the surface level. "In reality, body image issues are coping mechanisms for deeper things, like stress, anxiety or other problems people are facing. Instead of being judgmental, the best way to act is to be supportive."
If you would like to learn more about how to start the More Self Love campaign at your middle school or high school, Ford can be contacted at: contact.moreselflove@gmail.com or through the Instagram account: @_moreselflove_