When we experience trauma, the natural physical reaction is to go into fight or flight mode. Often, as our bodies release the stress of the experience they will begin to shake uncontrollably. But when we can't release the stress and our bodies contract, we literally lock traumatic memories into our cells for years. No matter how much mental and emotional work we do, we're physically stuck with the impact of what happened.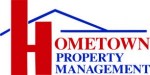 That's where Yogafit for Warriors comes in. Developed as a way to release trauma at the autonomic level, this type of yoga incorporates aspects of neuroscience, kinesiology, breathing, and meditation. Olympia yoga teacher Vena Villanueva is in the process of completing the 100-hour training and has started integrating "trauma sensitive yoga" into her existing classes at Rock Fitness. "Yoga has helped me so much with getting through stress. We have a lot of soldiers come in and I thought this would be beneficial," she says. Starting in September, she will offer classes specifically for soldiers and victims of sexual abuse.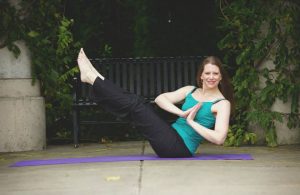 She first learned about the training through a friend who had severe Post Traumatic Stress Disorder but had been able to wean himself off medication through yoga and using essential oils. When she began the course, she was surprised to discover that out of the 25 women attending, twenty – including herself – had been sexually abused. "I was originally going to do classes just for soldiers, but now I'm offering it to women and men who've been abused," she says. "I'll also offer one-on-one sessions for people who don't feel comfortable in a class setting."
Through the training, she's learned about how the body stores stress and how the brain reacts to trauma. "Most of the stress gets stored in the psoas muscle," she explains. "We work on different poses that focus specifically on that." When the amygdala gets triggered in the brain, breathing can help to calm the fear response. "Using the breath has helped people who are epileptic as well as people whose medications for depression and anxiety weren't working," she says. "It helps the brain to reset itself."
When soldiers or others suffering from post-traumatic stress come to her class, she takes steps to make sure they feel safe. "Soldiers are always aware of their environment, and they need to know they have an escape," she says. "I make sure there are no doors behind them."
Verbiage also plays a role. "There are no 'you have to's'," she says. "I always give options. The main thing is to do what feels best for you and to know that you are in charge of your own body and healing."
She talks students through the process, letting them know how long they will be holding each pose and that they can come out of it if they need to. "Not knowing how long they'll be in it can freak them out," she says. "We focus on the psoas muscle and there are some poses where the body starts shaking a lot. I warn them about what's going to happen."
Some people shake more violently than others, but regardless, it's a good sign, she says. "It means the energy is starting to release."
It can be hard for students to let go and allow that to happen, but when they do it has beneficial effects. At one recent class, a woman kept wanting to control the shaking, but instead she listened to the instructions and let her body do what it needed to. "She was extremely relaxed when she got out of it," says Villanueva.
Sometimes emotions will come up in the course of a session. "You might think you've dealt with something, but the body remembers it," she says. "When I first did the psoas release poses, it triggered anger and sadness and hurt." Repeating the exercise at a recent training, she felt nothing at the time but found herself in a funk for the rest of the day. "But the next day, I had way more energy than usual," she says.
The training is based on the research of Dr. Peter Levine, founder of the Somatic Experience Trauma Institute and a stress consultant for NASA during the development of the first space shuttle. "He found that animals have a way to shake off stress, but humans get too much stuck in our brains and logic," says Villanueva. "We tend to go into a disassociated state."
Once she's completed her 100 hour Yogafit for Warriors training in July, Villanueva will begin another course on yoga for traumatized children that will finish in October. "I want to help people in any way I can," she says. "Maybe people haven't tried addressing their issues this way. We're not just mental or spiritual beings, we're also physical and that's where this can be so beneficial."
Learn more about Vena Villanueva at www.newvitalityoly.com or by calling 360-481-3989.