If you live in the Boston Harbor community, pizza delivery is something that only happens in the movies. Once, my daughter was at a friend's house "in town," and they announced they were going to order a pizza. She insisted upon waiting by the door, fascinated by the entire process and the magical lit sign atop the pizza deliveryman's car.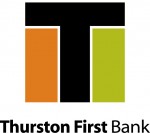 In the near future, families of Boston Harbor and Johnson Point will not only have access to pizza delivery, it will be delicious New York style pizza. I know this to be true because I just met Tim Smiedala, and he made me a pizza.
He crafted my piping hot pizza with homemade sauce and freshly grated cheeses in the kitchen of the South Bay Chevron located on the corner of Lilly and South Bay road. This gas station is also the new home of On Point Pizza. Local residents have eagerly awaited this new restaurant addition to the area for months. If you live in Johnson Point, South Bay or Boston Harbor, your food options are limited. There are lots of pre-made sandwiches for purchase at mini-marts around the area, but for good quality pizza, you must make a trip to Lacey or downtown Olympia.
One of the only restaurants in the area is the South Bay Pub and Eatery where Tim Smiedala has spent the last four years as General Manager and Head Chef. Living and working in the South Bay area, Tim knew there was a void. He planned to open a food truck in the parking lot of one of the local gas stations. When he approached Paul and Taji Boyal, owners of the Chevron station, they showed him their unused kitchen in the back of their mini-mart and a partnership was born.
An East Coast pizza joint housed inside a gas station may seem like a strange choice, but this particular Chevron station is no stranger to being a little different. When the Boyals first looked at the business to purchase, they almost passed on the opportunity. Outdated gas pumps and a dirty interior had driven many customers away. After buying the station, Paul and Taji threw away most of the shelved products, finding them dusty and long past their expiration dates.
Over time, the couple updated the gas pumps, cleaned and restocked the shelves. Business was slow until the storm of December 2006. A power outage left Thurston County dark for days. Fortunately for the Boyals, the gas station was on the same grid as Providence St. Peter Hospital, and their power was restored quickly. Rural residents began calling the Chevron station, hoping to purchase water to run their pumps and septic systems. Customers called to ask how much the Boyals would charge for large amounts of water. Paul answered simply, "Of course I will not charge you for water, we're neighbors!" As people came to fill their containers full of water from the Boyals tap, their loyal customer base grew.
Customers of the South Bay Chevron can find everything one would expect at their local mini-mart and much more. The selection of Indian food and ingredients is unparalleled. Taji Boyal is happy to assist those new to cooking Indian food with ingredients and recipes.
Both Paul and Taji are excited about Tim and On Point Pizza joining their South Bay business. The buzz around On Point Pizza began at the South Bay Pub and has even traveled through South Bay Elementary, where Tim and his wife Ramona's two children attend school. Tim is an active member of the community. He coaches his daughter's softball team, as well as his son's wrestling team, Olympia Silverback wrestling. Families eagerly await the summer opening of this new eatery in the South Bay area.
Tim Smiedala has been in the restaurant business for almost 30 years. "I am passionate about all foods and am ready to translate that passion to pizza," Tim tells me in the kitchen as he tosses his handmade dough. All-natural homemade tomato, pesto and white sauces will be featured on the pizzas, all named for different area neighborhoods. The Johnson Point features a red sauce and Andouille sausage. Others include the Boston Harbor with pesto and roasted chicken. The classic anchor pizza is aptly called East Coast. A submarine sandwich and various salads round out the On Point menu.
On Point Pizza is expected to open at the end of June for take out, and will serve pizza by the slice at lunch. Tim plans to launch the home delivery service in the fall. The idea of ordering a pizza for delivery during a Seahawks game is almost too good to be true for this Boston Harbor resident. Check out the On Point Pizza Facebook page for updates about the upcoming grand opening.
On Point Pizza
3444 South Bay Road NE
Olympia, WA
360-890-4707
Open Monday through Thursday from 11:00 a.m. – 8:00 p.m.
Fridays and Saturdays from 11:00 a.m. – 9:00 p.m.