Advancements in technology — especially in the field of medicine — can be life changing. For someone suffering from a severe medical condition, even the slightest advancement can provide a world of difference.
Recently, a new type of imaging technology called elastography is helping hepatitis patients in ways that previous technology could not.
Hepatitis C, a liver infection caused by the Hepatitis C virus, affects approximately 3 million people living in the United States. For some people affected by the virus, Hepatitis C is a short-term illness, but for the majority — 70–85 percent — it's a chronic condition that can lead to hepatocellular carcinoma, or even death.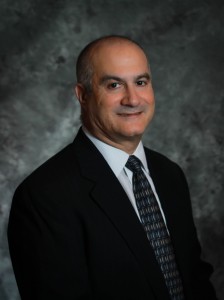 In recent years, new drugs have been introduced that are effective in treating Hepatitis C, but the treatment can cost as much as $90,000. Because it is so expensive, hepatitis patients must meet a specific criteria in order to be eligible for the treatment.
In the past, qualifying for this expensive treatment required Hepatitis C patients to endure painful and costly liver biopsies, but thanks to elastography, these painful procedures may be a thing of the past.
Elastography is a non-invasive ultrasound application that can detect fibrosis — or scarring— of liver tissue. During the ultrasound, a pulse is sent through the tissue. The stiffer the tissue the faster the pulse will move, indicating scar and the necessity for treatment.
Less expensive, less time consuming and less painful than traditional liver biopsies, elastography offers many benefits to hepatitis patients. However, up until recently, hepatitis patients had to travel to Seattle for elastography imaging. Not anymore.
Earlier this year, South Sound Radiology in Olympia became the first imaging center in the region to introduce this state of the art technology to the community.
"We like bringing new technologies into the community," says South Sound Radiology Co-President and Radiologist Dr. Tremont V. Parrino, MD. "We have some world class facilities in Seattle, but many of the things done there can be done here."
Committed to providing local access to cutting edge technologies, South Sound Radiology prides itself in providing Thurston County-area residents with quality care, right here in the South Sound. "This organization is on the forefront of bringing new technologies to the community," says Dr. Parrino.
Elastography is an example of this.
Dr. Parrino says it was just one year ago that South Sound Radiology got wind of the new technology. "We were contacted by two different Gastroenterologists who learned about elastography while attending a seminar in Boston," he explains. "They said, 'We think we need this in the community.'"
South Sound Radiology agreed.
Since introducing elastography to its patients just four months ago, South Sound Radiology has already performed more than 100 ultrasounds using the new technology. Elastography is a fast non-invasive procedure. The technology allows fast accurate diagnosis of liver fibrosis.
"This ultrasound technology relies on how waves move through the tissue, giving us a different form of information," explains Dr. Parrino. "When we first started doing this, we thought, 'This looks like a normal liver,' but the numbers told us something else. Elastography provides us with a new way of looking at the liver."
Aside from being a non-invasive, affordable procedure, elastography provides radiologists with a detailed new type of information. With elastography, radiologists are able to identify problems in livers that would have previously been classified normal in appearance.
Still a new technology, Dr. Parrino assumes that other uses for elastography will be discovered as research continues, but for now, South Sound Radiology is happy that it can at least make a big difference in the lives of hepatitis patients. "This technology is important because Hepatitis C is such a big killer in the United States," says Dr. Parrino.
"The most rewarding part of the day is talking with patients," says Dr. Parrino. And while Dr. Parrino and the entire South Sound Radiology staff would always prefer to provide their patients with good news, Dr. Parrino and his team are at least grateful that when they have to report bad news, they at least have the experience, knowledge and technology available to give their patients professional, quality care.
You can learn more about elastography and the other imaging services available at South Sound Radiology by visiting South Sound Radiology's website or by calling South Sound Radiology at 360-493-4600.