By Gail Wood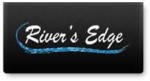 As the only returning starter, Shayla Smothers knew she'd have to become her team's go-to shooter.
Standing in at 6-foot, Smothers, a senior and a three-year starter for Black Hills High School's girls basketball team, had the size and the shot to fill that role. She hasn't disappointed.
After averaging about seven points last year on a team filled with shooters and that reached the regional playoffs, Smothers boosted her average to 16 points a game this season.
"I felt I had to do a real big step up in scoring," Smothers said.
It was a mental adjustment for Smothers. Before she'd become a scorer, she'd first have to become a shooter.
"The big thing for me is I like to pass and I try not to be a selfish player," Smothers said. "This year I felt I had to be a little more selfish. Because we had less people who were scorers, I felt I had to take on more responsibility and be a little more selfish at times."
It's been a winning formula. Black Hills, with a freshman at point guard, is 14-7 heading into the district playoffs, even surprised their coach. With a young and talented Lindsey Nurmi, a freshman, at point guard, the Wolves have been the surprise of their league, finishing in second place.
"She's exceeded more than I expected, actually," said Tanya Greenfield, who is in her third season as Black Hill's head coach.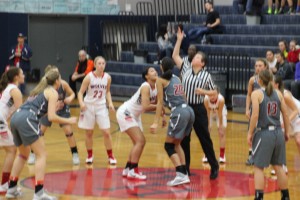 But like Smothers' adjustment to be the go-to scorer, Nurmi had to adjust to high school basketball.
"She's had to get used to the pace of the game," Greenfield said. "High school ball is faster. They're stronger. They're bigger. And she's had to adjust. But she did well."
As result, so have the Wolves. But before Nurmi could be that effective passer, she had to gain in confidence. And the team had to gain confidence in her.
"We went through some growing pains," Greenfield said.
Nurmi had a secret edge to helping her make that leap from middle school basketball to high school varsity. It was her sister, Nicole, who started for Greenfield last year as a senior.
"She, in a way, had been in the program because of her sister," Greenfield said. "The girls knew her. They had played with her a little bit. So she had some credibility coming into that."
To help Nurmi, Greenfield has rotated Emma Duff and Nurmi at point guard. But Duff is only a sophomore and also had some growing up to do. Game time has helped solve that.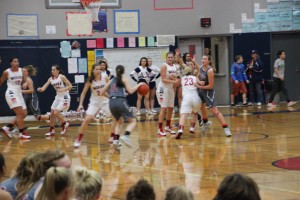 "What I learned halfway through the season is Lindsey needs to share that responsibility at point guard," Greenfield said. "Emma has the good ball handling skills. She's harder to guard. Once we put Emma at the point guard role on and off throughout the game, it helped Lindsey."
Besides Smothers, the Wolves have also been getting points out of Duff and Meeri Gummerus, a foreign exchange student from Finland who is 6-foot and plays forward. They're both averaging about 10 points each.
Lauren Furu, a 5'9″ senior guard, has been another important cog to the Wolves' success. Her contribution isn't so much points scored, although she is averaging six points. As a team captain, it's more of an emotional lift. She's the designated encourager.
"I feel like my role is a leadership role and to maintain the team," Furu said. "To bring energy on the court."
Despite her team's inexperience with just one starter returning, Furu came into the season optimistic. She liked what she saw during the summer league.
"I had a feeling it was going to be a good year," Furu said. "So far, it has been. It was a wait and see type of thing when we started."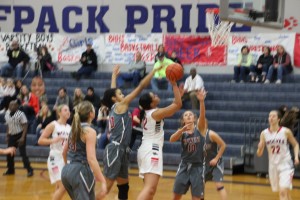 From the start of the season, Smothers has been the steady scorer her team needed her to be. She scored a season-high 23 in a 66-59 win against Puyallup. Then she had 21 in a 67-57 win against Kelso and 20 in a loss against Timberline.
"Shayla has stepped it up this year," Greenfield said. "We always know consistently what we're going to get from her. She can score inside. She can score outside. She has a great shot. She runs the floor well. It's nice to have that kind of player."
Basketball is in Smothers DNA. Her father, Steve Smothers, played basketball at Saint Martin's University in the late 1980s. She's played basketball since she was in grade school, showing talent from the start. She hopes to play in college next year.
"She took to the game from the start," Steve Smothers said before Black Hills' game with Chehalis. "She's always wanted to play. It wasn't something I had to force on her."
All along, Shayla hasn't just focused on playing basketball. With her 3.5 GPA, she's a true definition of student-athlete.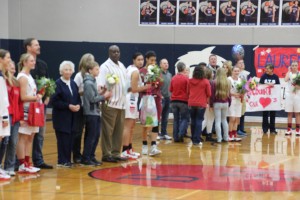 "She's always been a good student," Steve said. "It's been a good mix. She's big on being a student-athlete."
Greenfield has watched her team grow up this season. She saw the good and the bad when she watched her team jump out to an impressive 12-4 lead after the first quarter against league-leading Chehalis. But the Bearcats recovered and pulled out a 55-29 victory, outscoring Black Hills 51-17 over the last three quarters.
"I talk a lot about peaking in the playoffs a lot," Greenfield said. "We want to be playing our best basketball in the playoffs."
The 2A district playoffs begin February 11 at Saint Martin's University.