By Tom Rohrer
As February marches forward, the regular season for winter sports at the high school level is coming to an end, meaning fortunate and successful teams will have an opportunity to make their mark in the playoffs.
After a strong regular season, the North Thurston High School wrestling team performed at a high level at the District 3 3A wrestling tournament last weekend at Foss High School in Tacoma.  Thanks to their terrific performance, nearly ten wrestlers were able to move on to the upcoming regional championships this Saturday at Bonney Lake High School.  By placing in the tournament within their respective weight classes, the grapplers would be able to move on to the state tournament in the Tacoma Dome, which will begin next Thursday.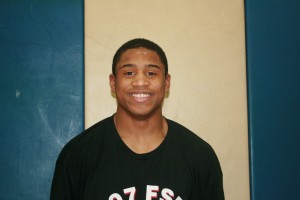 Led by third year head coach Dwight Long, the Rams had nine wrestlers qualify for the regional event, including two with past state tournament experience.
Junior Jake Grantham, who competes at 195 lbs., finished fourth in the state last year, while 152 lbs. senior Marcus Ulloth also competed in the Tacoma Dome in 2012.
The seven other Rams who qualified for regionals include; sophomore Kaydin Alabbas (106 lbs.); junior Dallin Carlson (113 lbs.); senior Justin Savard (120 lbs.); sophomore Beau Grantham (132 lbs.); senior Bobby Cervantes (138 lbs.); sophomore Michael LaFrenier (145 lbs.); and senior Anthony White (170 lbs.).
Having a roster full of talented and hardworking individuals has helped push each wrestler to new, competitive heights.
"That's the number one thing, having great wrestlers around," said LaFrenier, who made it to regionals last season. "You want to make sure you keep pace with them, and by practicing (against) them, it just improves everything."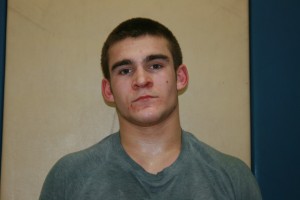 It's clear that whatever has been going on during the Ram's practice, it's working.  Before Long took over, the NTHS wrestling program was in dire straits, and in his first season, the longtime wrestling coach had only 6 returning athletes, and only 25 total students turning out for the team.  This year alone, that number was around 40.  The Ram's went 5-2 in dual meets during the regular season.  Long, whose son Ryan is an assistant coach, noted that record is amongst the best in school history.
A significant portion of the Ram's roster has been on the team since Long took over, and they're proud to be a part of such a transformation.
"There were obviously some frustrating times, but it's been great being able to help some of the less experienced guys over the last few years and just help leave a mark," Ulloth said. "It's a sense of pride for me."
The culture of the program has been helped by the leadership of upperclassman like Grantham, who parlayed his success at last year's tournament into a cross-country tour of national tournaments during the offseason.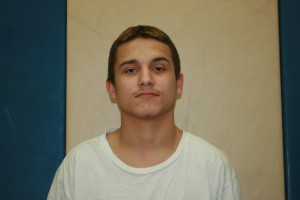 "You have to lead by example and show them what's appropriate and what's not," Grantham said about mentoring the underclassman.  "Being a state class wrestler, you have to handle losses well.  You can't throw off your head gear and pout on the sideline.  Really, the only losses that matter are the ones at the Tacoma Dome."
Making it to the Tacoma Dome is the goal of all the Ram wrestlers.  It has become a feasible opportunity for Savard, who is now ranked number 12 in the state within his weight class.  Wrestling has taught the senior discipline, both on the mat and off.
"You learn that you can never settle, never stop working, and I try to apply that to everything in my life," Savard said. "It's helped me become a better person."
While obviously a physically demanding sport, wrestling requires a strong mental capacity by those who compete in it.
"It takes a lot of thinking and mental work because you get put into situations that normally your body isn't capable of handling," said Cervantes, who made it to the regional tournament last year. "You just need to push through it."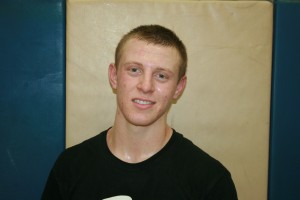 Having an experienced and dedicated coach like Long, who has coached at River Ridge High School and Eastern Washington University among many other destinations, has helped teach the Ram wrestlers how to push through such obstacles.
"He leads by setting a good example and he motivates us to be the best we can be," Grantham said. "I've gotten a lot stronger, faster and in better shape, and it comes from that work ethic."
Along with the example set by Long and the upperclassman, the Ram's camaraderie is a huge reason for their success.
"Everyone is cheering each other on and it's fun to be a part of something like that," LaFrenier said. "It's like a family."
While the Rams certainly have strong team unity, it's all about the individual battle when match time comes.
"You just go in there, work it point by point. If a pin presents itself, take it.  But you have to wrestle smart with good technique," Grantham said.  "It's so much more of a mental sport than people think."