Serving the public is integral to Angela Jefferson's past and fuels her future. The compassion she holds for people has been honed by her family, years of military service and a full life. Currently, she serves on the Tumwater City Council. "I wanted to know about city government, how things happen, and how laws were passed," she says. "It's totally different from the army." Angela listens deeply and understands. People gravitate to her welcoming way of being. She cares, and it shows.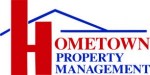 Angela was born in Belize into a military family. "I am an immigrant," she says. As a young adult she made her way to New York and went straight into the army, making it a 25-year career. She enlisted at the lowest rung, a private, and earned her way to sergeant first class. She was selected to attend Officer Candidate School to become a commissioned officer. Now she is a retired Major (0-4). Angela knows the ins and out of the military life. Her three children all served or are still serving. Her husband, Earl Jefferson, is retired from the army. Angela brings her experience to meetings of the South Sound Military & Communities Partnership at JBLM (Joint Base Lewis-McCord).
Angela Jefferson Serves Through the Public Health and Safety Committee, Others
As a council member, Angela is involved with numerous committees and agencies. She works in coordination the Regional Fire Authority (RFA), including meeting with the Fire Chief, the Police Chief, and school board. Angela wants to ensure that Tumwater is a good place to live. It's a smart idea to create thoughtful policy to keep people healthy and safe.
Other committee assignments include the following:
LEOFF/Disability Board: Law Enforcement fire fighters disability board
Experience Olympia & Beyond: Marketing for Thurston County as a destination
Thurston Regional Law and Justice Council: An interjurisdictional forum for consideration of initiatives and resources to improve criminal justice services, enhance public safety, and reduce crime throughout Thurston County.
Tumwater HOPES: Working to reduce and prevent youth substance abuse.
Angela Jefferson Public Service & Leadership
People talk to Angela. For example, she heard from parents that many military children find acceptance hard at school. She can relate on many levels. Angela is a vet and mother of three children who have all served in the army or air force. "I am that voice," she says.
Angela understands that we live in contentious times. She is willing to participate in conversations that take time and effort to bring people along. "We do our best to make the right decisions," she says about working within the City of Tumwater government. "Council members and the mayor really respect each other. We look at each other's opinions for Tumwater," says Angela.
Spotlight on Food Security and Insecurity
Angela works towards a healthy environment for all. Part of that is making sure people have food. "Hunger is my passion," she explains. Last year the first free Little Pantry opened in Tumwater. They are set up within neighborhoods so people can inconspicuously take or contribute items. There's no paperwork or qualifying, which makes it easy to casually stop by and take what is needed when food supplies come up short.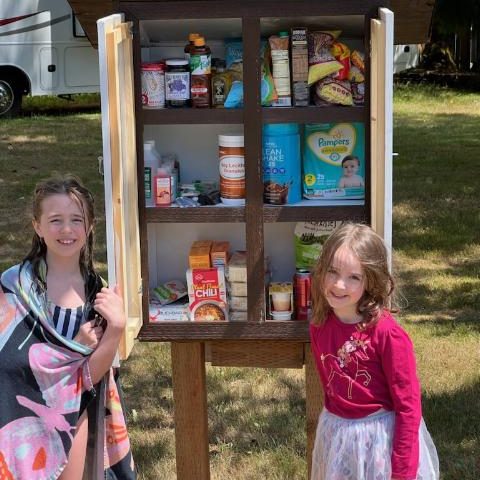 "There's a group of people who will not go to the food bank. I know that we have this issue," states Angela. It might have to do with shame or pride or even a transportation issue. The faces of hunger span from little children all the way up to seniors.
Angela met with a soldier who was unable to get all the food he needed. "He was so ashamed," noted Angela. He did not want to be reported to his Commanding Officer. The point was to procure him food, not cause more distress.
"Even higher income earners need food support these days," says Angela. She is especially familiar with the needs of soldiers. "We know the price of food (and everything) is going up.
I understand," she says. Even mid-level managers such as an E7 might need a little extra aid. People are moving farther away from the base and with spouses and children, costs are significant.
Insufficient income can lead to unhealthy food choices which leads to malnutrition, obesity, and a host of other metabolic issues. "If it's happening to well-paid soldiers, it's got to be harder with other wage workers," believes Angela.
Now a second Little Pantry has opened in Tumwater. "I was so happy," says Angela. Little Pantries are not meant to replace the Food Bank, but rather supplement. "There is nutritious food out there," she adds. It is important to figure out ways to make access possible. The second pantry was done in collaboration with Turn the Tables Foundation.
Tumwater Community Action
"If you have complaints or concerns, we (Council Members) are user friendly. Let us know your needs," encourages Angela. She suggests people watch city council meetings and offer suggestions about ways a problem might be mitigated or fixed. "Give us another point of view," she adds. Constructive feedback makes for better decisions.
You can reach Angela Jefferson through the City of Tumwater at ajefferson@ci.tumwater.wa.us