The Cascade Crest 100 gathers dozens of trail running enthusiasts from the Pacific Northwest and beyond to the Cascade Mountain Range each summer. And in the over two decades since the race's inception, the Cascade Crest 100 has developed a reputation in the trail running community for its shifting mountain landscapes and challenging terrain. This year, all nine members of the Oly Trail Runners who participated in this year's Cascade Crest 100 completed the race.
Changes Made The 2023 Cascade Crest 100 Even More Challenging
In addition to forest trails, the race route also typically includes major elevation gains of over 23,000 feet, while runners endure extreme elements, like intense heat.
"It's a lot of climbing," says Michael Marchand, a member of the Oly Trail Runners who completed the Cascade Crest 100 in 2022 and 2023. "A lot of the trail, like it's known for having some extremely difficult climbs and difficult parts of the race where it's technical in nature just because of the amount of granite and rock on the trail. As well as, there's a ropes element of the trail that you have to go down at one point."
During this year's Cascade Crest 100, which took place in late July, the second half of the race's course was altered due to construction work being done on portions of the traditional route. This meant runners faced an adjusted course with additional elevation and a longer length of 102 miles. The environmental difficulties and arduous route changes also contributed to a higher than average Did Not Finish (DNF) rate of 37% for this year's race, according to Marchand.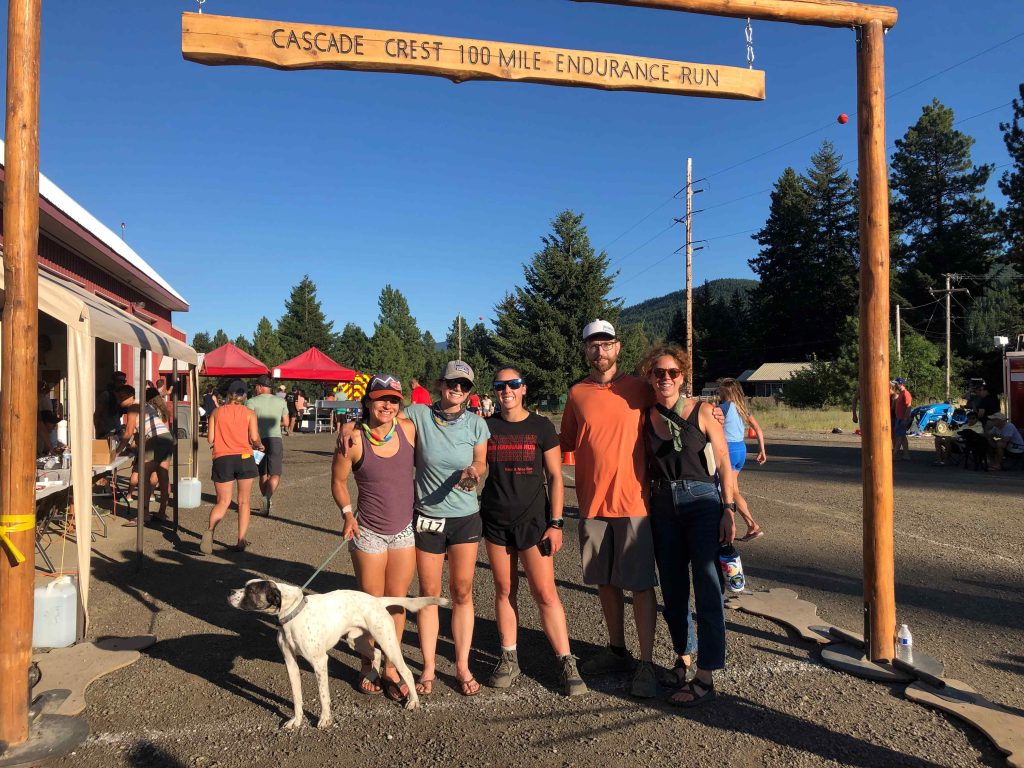 The Cascade Crest 100 Was a Huge Accomplishment for Oly Trail Runners
The Oly Trail Runners is a nonprofit organization that organizes events and helps to bolster the trail running community in Olympia and surrounding areas. The Oly Trail Runners who participated and finished the 2023 Cascade Crest 100 include Marchand, as well as Bao La, John Rodakowski, Shaun Haby, Hannah McLean, Keith Yates, Van Phan, Phyllis Stanley, and Angela Pawlak.
Marchand says completing the Cascade Crest 100 was an incredible feat for the members of the club and a reflection on the hard work group members put in in previous months.
"It's always great to see people in the club do well because you know what they've been through," says Marchand. "It's that kind of camaraderie of, it's nice to see someone rewarded for the hard work that they put in."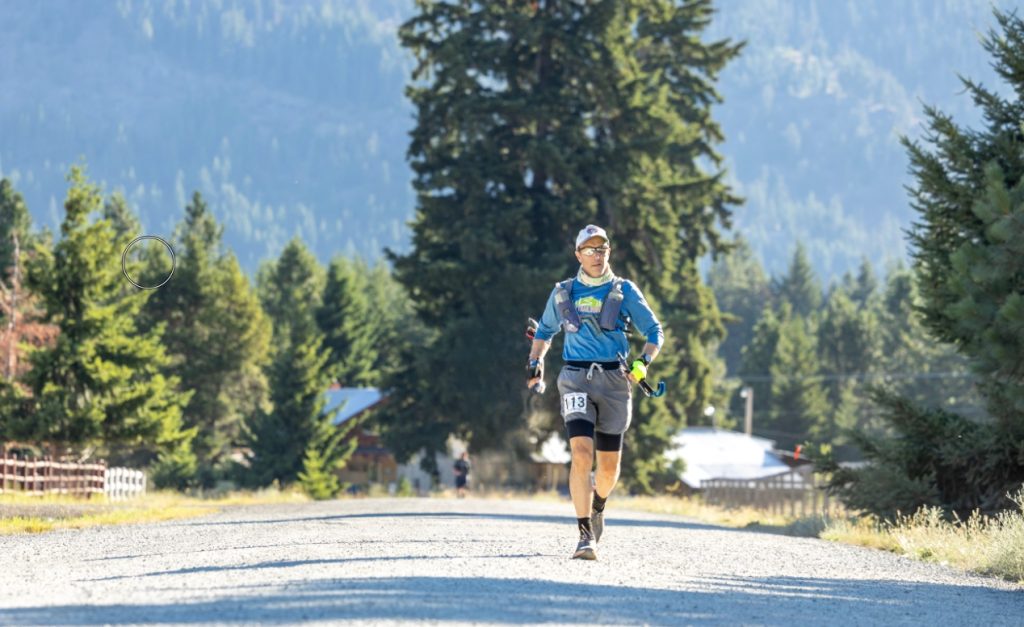 This year's Cascade Crest was Shaun Haby's first 100-mile race. Haby's previous racing experience included distances of 100 kilometers, but because the Cascade Crest 100 is local to Washington State, Haby thought this race could make for a good challenge in familiar territory.
"I don't think that it was going to be easy, perhaps either way," says Haby. "But I was just excited to be running a 100 miler and that it's somewhat close to home and somewhat similar to the kind of trails that I train on around Olympia, like in Capitol Forest and things like that."
While on the trail, Haby continually tracked his pacing, calculating the ground he needed to cover to finish before the race's time cutoff. And along the way, Haby also enjoyed the communal aspects of the race, catching up with friends along the trails, at aid stations and cheering for the accomplishments of fellow friends and group members at the finish line.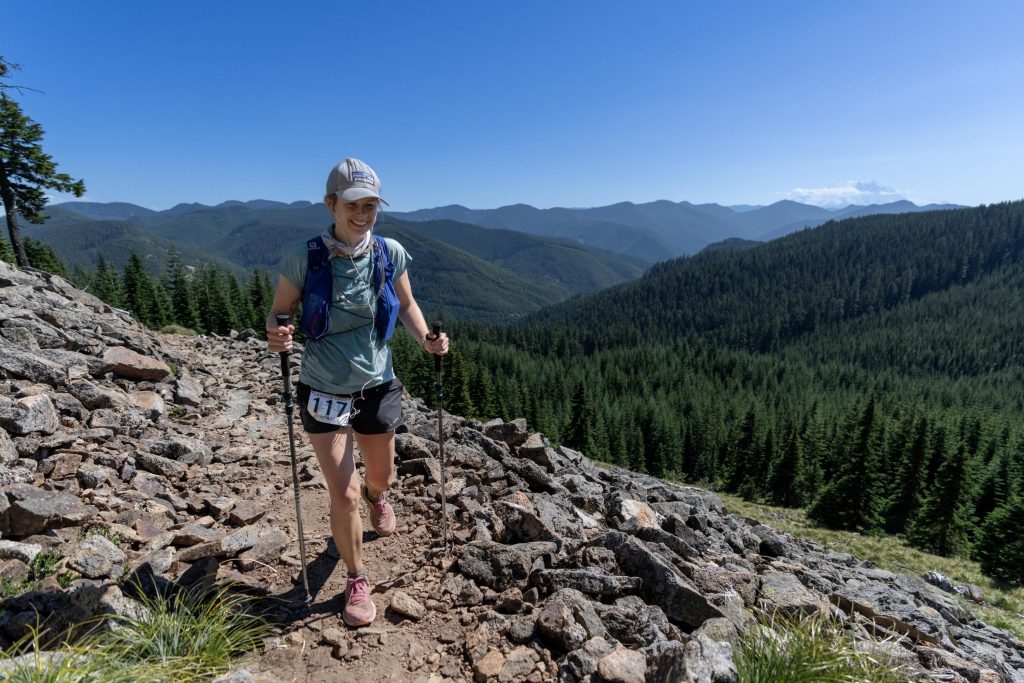 "It's really nice to actually see some familiar faces while you're running," says Haby. "Even people in the race itself, like there's a couple of times where some of them would pass me or maybe I'd pass somebody else or I'd see them come into an aid station and we'd kind of you know, wave at each other and excited for each other that we're all doing it."
Hannah McLean says participating in the Cascade Crest 100 has been a longtime goal. And reaching the finish line in this year's Cascade Crest was especially meaningful, after having to drop out of last year's race at mile 69.
"I had to address some of the issues that had come up last year and really focus on being able to eat enough and keep myself calm, cool and collected as much as I could be for this year, for the race," explains McLean. "Because this race has been a goal of mine for like six years now. So, it was difficult to not think about failure last year and push myself to keep going this year."
Throughout the race, a major boost in morale for McLean was being able to see friends along the route, including at the Meadow Mountain Aid Station that was managed by the Oly Trail Runners at mile 40 of the race. McLean says she tried to maintain a positive mindset on the trails and once she crossed the finish line, it took a while to completely process her accomplishment.
"It just felt interminable at the end," says McLean. "I kept a good enough mindset to keep going and it's fun to see your friends at the finish line and to have people cheering you on and they know how hard that you've worked to get there."
To learn more about Olympia's running group, visit the Oly Trail Runners website.