Books are a cornerstone of learning, and in the case of the All Kids Win Used Book Sale & Open House, they are pulling double duty. Not only does every book you take home open a new world for you, but the money you spent will go towards helping Thurston County youth reach their educational goals thanks to the All Kids Win Follow Your Dreams Scholarship. The Used Book Sale & Open House is taking place August 18 from 1 p.m. to 6 p.m. and August 19 from 10 a.m. to 4 p.m. at the All Kids Win facility, 665 Woodland Square Loop SE in Lacey.
"For the past 17 years, All Kids Win has been dedicated to ending the effects of hunger among Thurston County's homeless and food-insecure students by providing them with weekend food bags," shares Deanna East, board member and scholarship chair for All Kids Win. "By supporting this fundraiser, you are contributing to improving students' success in school through consistent meals and offering them an opportunity for a scholarship after graduation. Our organization's mission relies on the help and commitment of our community to ensure this labor of love continues. Your participation in these events will help raise public awareness and garner support for the youth in our community, making a positive impact on their lives and future prospects."
The food All Kids Win provides is life-changing for Thurston County youth. "Receiving the All Kids Win food bags from my school has been a huge help for me and my family," shares a youth in their Follow Your Dreams Scholarship essay. "Due to financial constraints, we have been struggling to make ends meet, and the free meals provided by the school have been a great relief for us…We feel grateful for the support and care shown to us by All Kids Win and the school staff. Overall, the bags of food from this program have been a lifesaver for us during these challenging times."
Donate and Buy Books in Support of All Kids Win
Right now, you can help by donating your own used books for the upcoming sale. You can drop them off at Linnea's Unique Boutique, 6715 Martin Way East in Lacey, or at First Citizens Bank, 721 College Street SE in Lacey. They are taking all kinds of books from children's and young adult to cookbooks! Hardbacks and paperbacks are welcome. We all have those old books lying around that we loved, but just don't read any more. Turn them into a wish fulfilled through All Kids Win's Follow Your Dreams Scholarship.
The annual scholarship started in 2022 as a way for All Kids Win to help kids beyond high school. "Our scholarship is open to high school seniors who have received our All Kids Win Food Bags during their senior year and Thurston County Gravity students who received bags and achieve their GED," explains East. Proceeds of the used book sale will be used to fund the scholarship.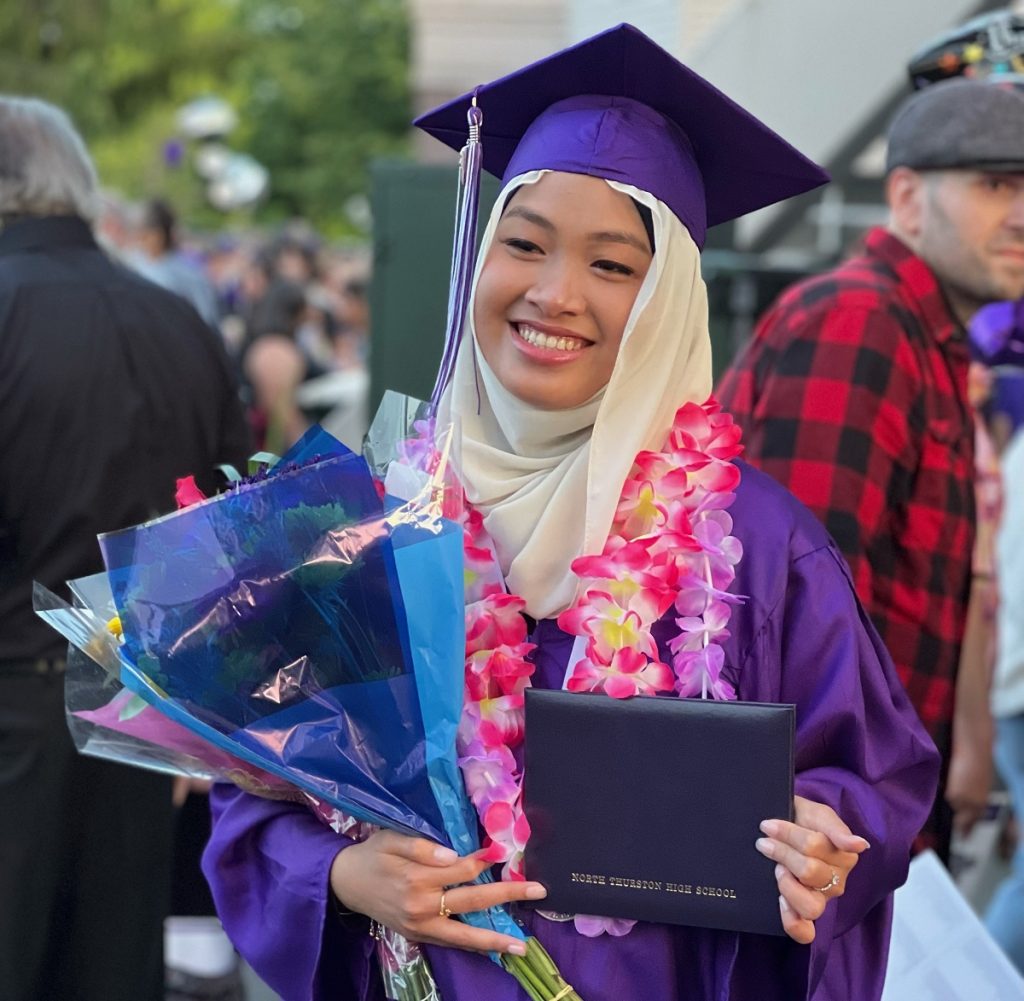 "Receiving this scholarship would be amazing to helping me achieve my dream of attending Evergreen State College," wrote one Thurston County youth in their scholarship essay. "As someone who comes from a low-income family, I know that financing my higher education will be a challenge. With the help of this scholarship, I will be able to relieve some of that burden. The financial support would be a huge relief and bring hope to my dream of going to Evergreen."
At the book sale, be sure to come prepared with bags for your new-to-you books. There will be treats at the event generously donated by Sysco Wholesale Restaurant Food Supplies.
All Kids Win Open House
In addition to the book sale, the two-day event features an All Kids Win Open House, where you can learn more about the important work they do. "During the Open House event at our space, you will get an in-depth look at how we support food-insecure students in schools throughout Thurston County," explains East. "Volunteers will be present to provide information about our organization, including the process of putting together the food bags that students take home for weekend meals."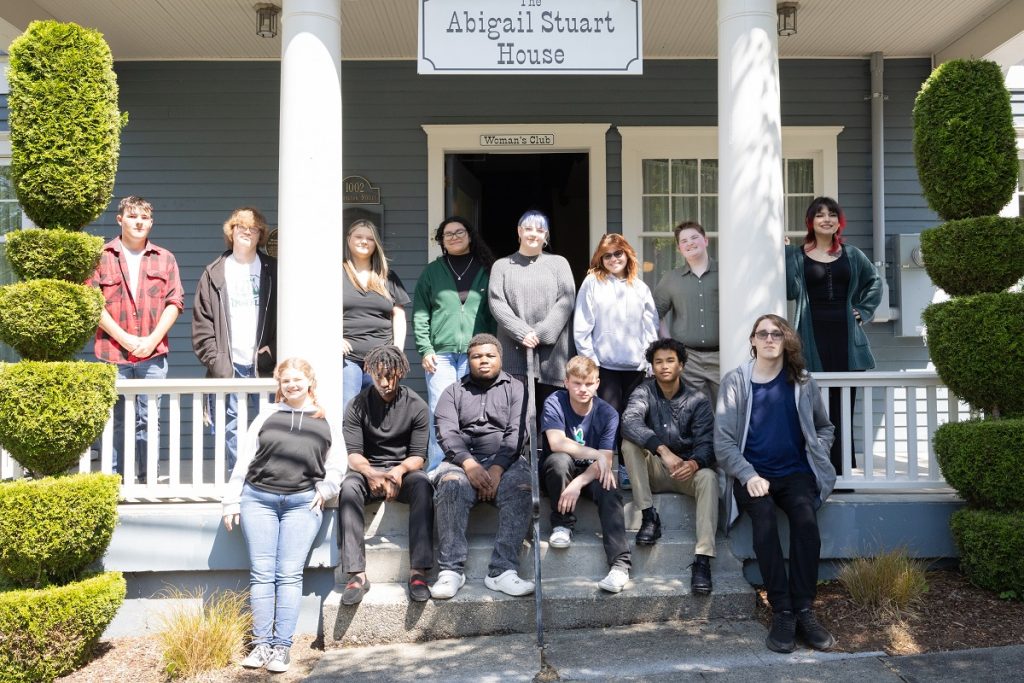 In addition, those attending the Open House will actually get to step in and help pack bags for our youth! It just might be the start of a new community service for you. "As an all-volunteer organization, we constantly seek new groups or businesses to help us with bagging parties, where we pack nearly 1,000 bags a week," East shares. "Additionally, you can assist in fundraisers to collect essential items like tuna and chili, which are among the most expensive items in our bags. Your participation and support can make a significant impact in ensuring students' food security and overall well-being."
It doesn't take much to make a difference. A quick peruse of your bookshelf to find all those older books you are ready to pass on to someone else. Then, head to the All Kids Win Used Book Sale & Open House to fill your bookshelves back up, and make a difference to Thurston County Youth.
All Kids Win Used Book Sale & Open House
August 18: 1 p.m. to 6 p.m.
August 19: 10 a.m. to 4 p.m.
665 Woodland Square Loop SE, Lacey