If you've ever watched a highly-skilled mounted drill team execute flawless maneuvers, it probably took your breath away. It's thrilling to watch riders and horses – sometimes at almost frightening high speeds – ride in unison. The Tumwater High School Equestrian Team (THSET) 12-man drill team won the State Gold this past May at the Grant County Fairgrounds in Moses Lake, Washington. The win was made sweeter as a swansong for Troy Valentine, a Washington High School Equestrian Team (WAHSET) drill coach of 22 years, who is retiring after this year.
Valentine got his start in high school drill team before there was an even a WAHSET! Around 2000-2001 (when this writer was graduating high school, having completed four years of being drill caption for her Oregon High School Equestrian team!) Valentine and 11 athletes from Washington participated in a co-oped team in an Oregon district.
When WAHSET was born in 2005, Valentine continued to coach drill for Tumwater High School. "Since 2006 when WAHSET began, Troy has led Tumwater to 15 Gold Drill District Medals, and at the State level he has led Tumwater to nine Gold, four Silver and never finished less than fourth," explains Marcia Hallman, head coach of the THSET.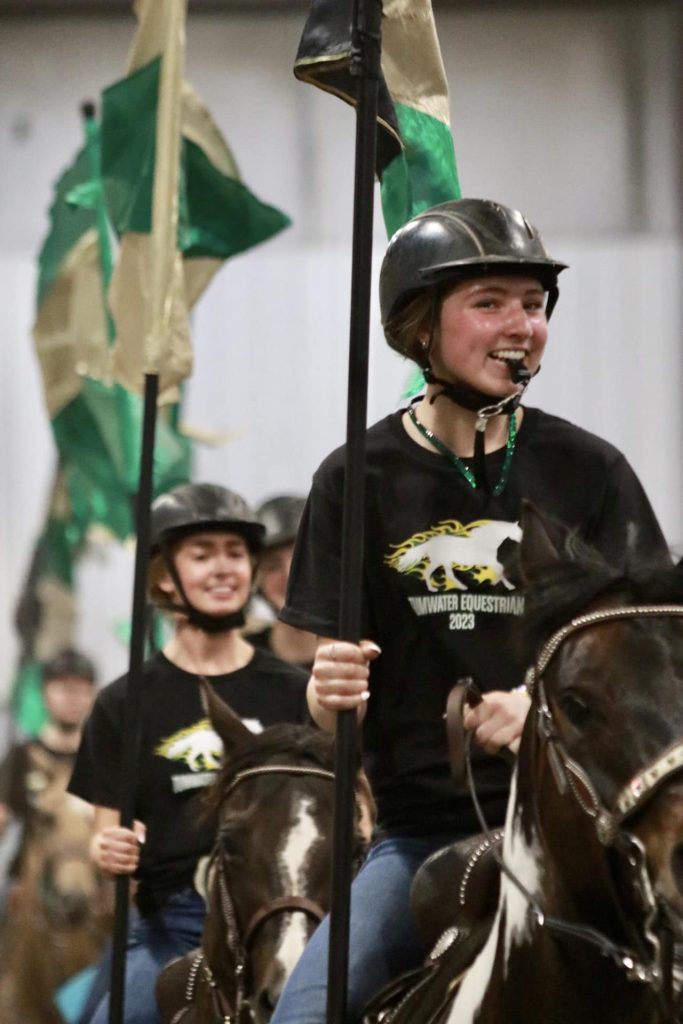 Along with this year's state gold on the 12-man team, the quad drill brought home the silver. It was an emotional event for all. "Getting gold at state was such a memorable moment!" shares high school senior and drill captain, Kendra Stafford. "The whole team came together to share this special experience and see our months of hard work finally pay off where it mattered most with a State Championship! Winning state in drill has always been a dream of mine, and I'm so thankful for our two amazing coaches, Troy Valentine and Lauryn McAferty, for building this team into state champs!"
"Going into state, we were just hoping to qualify for the Regional Championship in June against the Oregon Equestrian teams and have fun in our drill, so being announced as second place in the state was a huge shock," adds senior and captain of the quad drill team, Hannah Walker. "I'm so glad now that there's one last opportunity to work with all my teammates and coaches and show everyone the hard work and dedication we have put into this sport."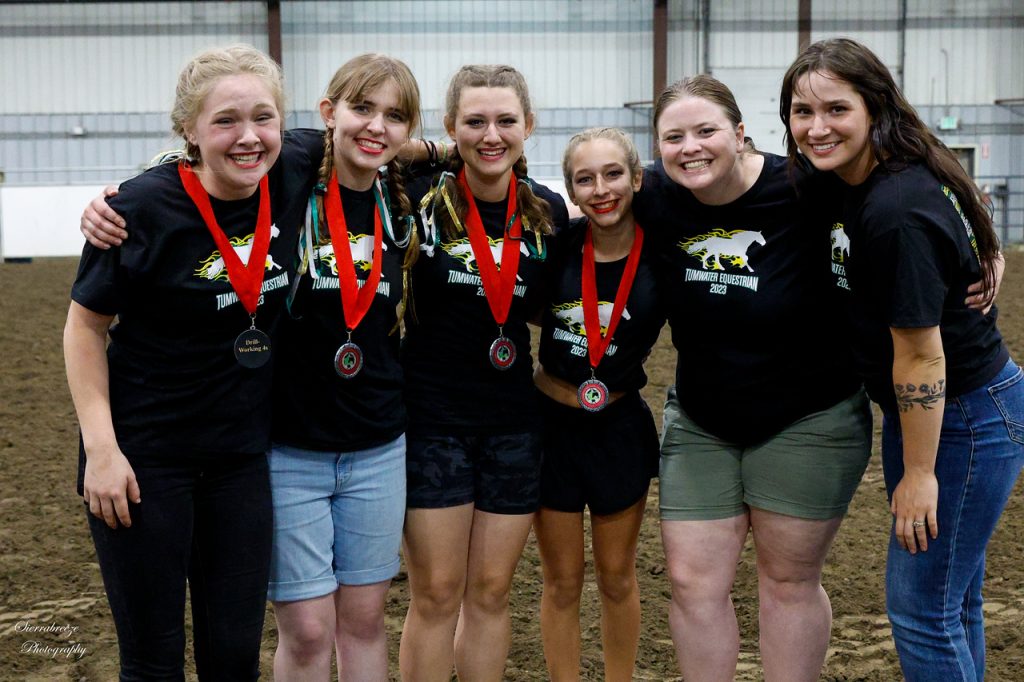 There were 34 athletes on the 2022-23 Tumwater High School Equestrian Team. Captains were Aubrey McManus (team), Kendra Stafford (large drill), Hannah Walker (quad drill), Eli Imlig (performance), Madison Niemi (cattle), and Katie Barton (gaming).
"We are so grateful for all he and Karla [his wife] have taught all of us," shares Hallman. "The value of hard work, the joy of seeing it all 'come together,' the immense satisfaction to see our athletes grow and mature into amazing adults."
A High School Sport That's Not a Sport
If you want to start a fight with an equestrian, tell us horse riding is not a sport. However, ever since the High School Equestrian Teams began, they have been listed as a club, instead of an official high school sport. It was a big thing for our high school when we got them to allow us to gain varsity letters in equestrian team! Why does this matter? The main thing is money. While official sports receive monies from the school to run, clubs do not. The Tumwater High School Equestrian Team relies on community support for funding for its riders, and is actually a 501(c)3 nonprofit, which means any donation you make is tax deductible.
And while they are not an official sport, the Tumwater team abides by the school's Athletic Policy, including grade checks and conduct. So if you are looking to support a high school club, consider the Tumwater High School Equestrian. You can connect with them via the Tumwater High School Equestrian Team Facebook page.  For more information about high school equestrian teams, visit the Washington High School Equestrian Team website.