Art starts in our own backyard, and many of our rural communities are hidden gems for amazing local artists and pieces. In June of 2020, the City of Tenino became a Certified Creative District through the Washington State Arts Commission. This was a great milestone for artists in rural Thurston County. The Creative District effort was led by the Thurston Economic Development Council's Rural Program Manager, George Sharp, and Sharp now serves as the Tenino Creative District manager. Thanks to the continued efforts of the Thurston Economic Development Council (EDC), local artists and the Tenino Art, Recreation, Culture and History (ARCH) Commission, arts are thriving in Tenino and highlighting this special town. "I got involved because I love Tenino and the business owners and nonprofit organizations I get to serve," shares Sharp. "Tenino has several world-class artists who deserve to have their story told, and I believe the future is bright for building the Tenino Creative Economy."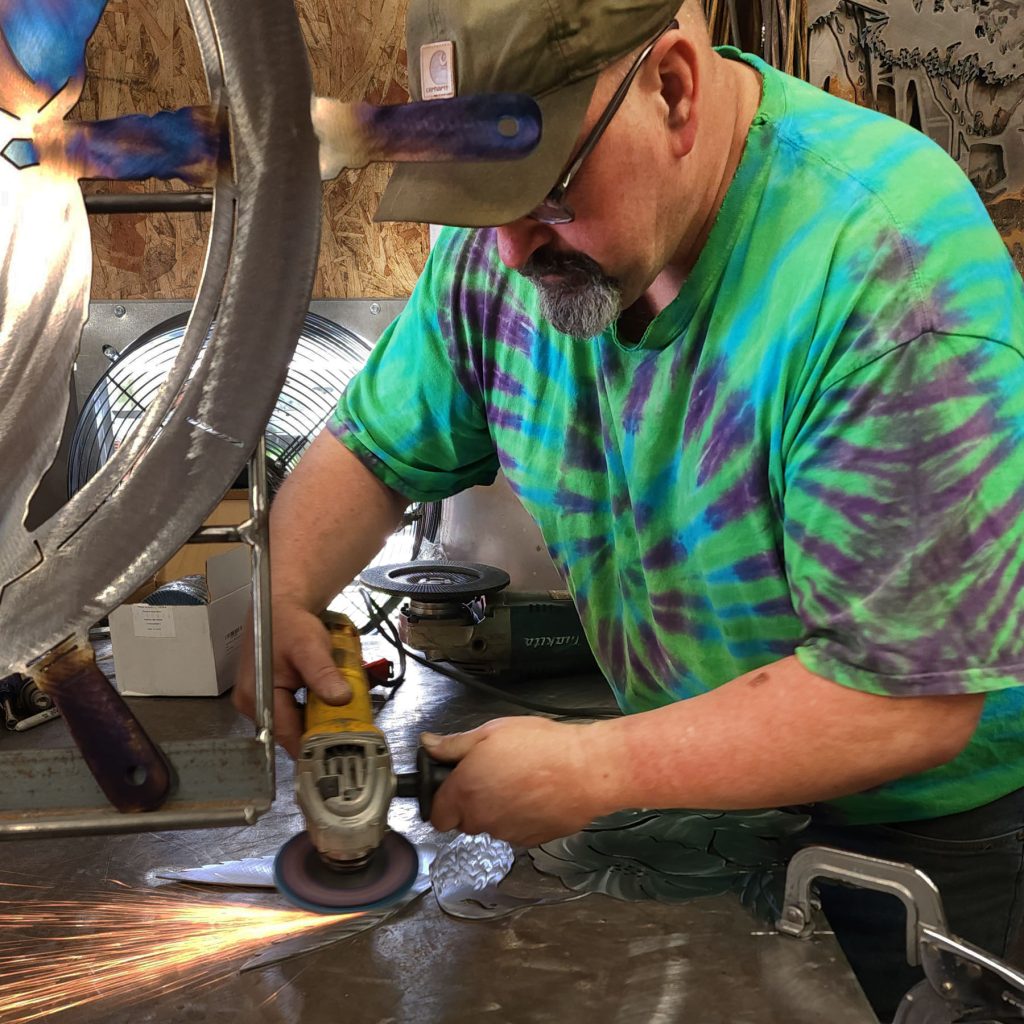 Tenino Arts Experience a Revival Post-Pandemic
2020 may not be remembered as a time of prosperity in history, but the Tenino artistic community will. The pandemic caused shutdowns of fairs and festivals, where most of the makers and creators sell and promote their art. Rather than waiting for things to reopen, artists Donna Taylor Mayo and Jenny Hall pulled together and co-founded Tenino Arts to keep the art community alive despite the economic downturn. They launched a festival of their own in Donna's studio parking lot in downtown Tenino. It was such a hit that it became a regular affair every other Saturday over the summer. "We had 16 artisans in our parking lot," recalls Donna, artist and owner of studio Of Water, Wind, and Woods. "It was marvelous and provided an income for artists and small businesses."
Tenino Arts partnered with the Tenino Area Chamber of Commerce to create more opportunities for makers to promote their work, such as at the Tenino Holiday Market and Spring Market. These events and the summer Tenino Arts Creative Markets became an annual attraction that was continued in 2021, 2022, and 2023, and most recently drew more than 2,000 visitors to downtown Tenino. In spite of all the uncertainty and distress of COVID, Tenino successfully furthered their artistic community and has founded amazing opportunities for local artists to pursue their dreams. "Jenny Walton Hall is our behind the scenes administrator who we would be lost without. Plus she's a consistent cheerleader and business counselor to our artisans. We share a passion for seeing talented creative people thrive…. it's good for them and the communities we live in. Jenny also donates a lot of time to the theater arts via Tenino Young At Heart Theatre" Donna said.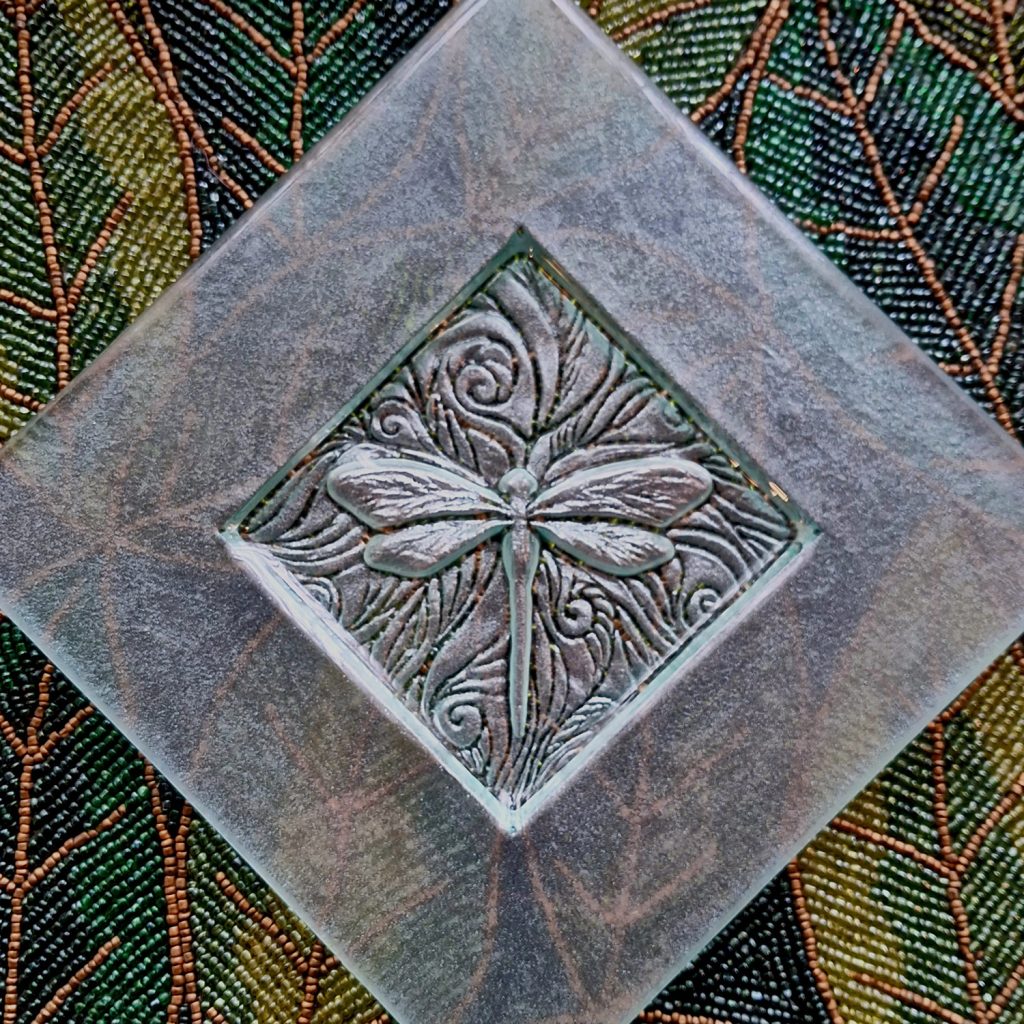 The City of Tenino created the ARCH Commission (which Donna is the Chairperson of) and hired on Jessica Reeves-Rush full-time in 2023 to continue to keep arts, recreation and culture alive in the area. The funding that came with being a Certified Creative District helped support the development of the district to bring new projects to the Tenino community. "I'm excited about the potential we have working together to create something really special year-round for our community and visitors to enjoy. We are developing new programs that take advantage of our City Park." said Reeves-Rush.
Stewart Waldrop, owner and artist of Creative Iron Works, has been commissioned to work on one of the City of Tenino projects funded through a grant with the Washington State Arts Commission. He is currently in the process of crafting 23 metal banners that will display designs along the City's main street. The designs were submitted and chosen from over 68 local artists. "We are super excited about how it is going," shares Donna. "It will be perfect for people driving through Tenino to see art from their car." The signs are in production and are scheduled to be up before July 4 of this year.
Of Water, Wind, and Woods Brings Unique Art to Tenino
As a fellow artist herself, Donna is deeply passionate about the local arts and has been so grateful to partner with Jenny in founding Tenino Arts. When she isn't working for their nonprofit organization, she is creating her own pieces and running her studio Of Water, Wind, and Woods. Her work is made from repurposed window glass that she obtains from local window companies. "Window glass is very durable, so the scrap is really expensive to recycle," Donna explains. "Turning the glass into artwork delays its eventual return to the land, so it's really a green art."
Donna has been mastering this craft over the last 14 years, and is thrilled to have landed in Tenino where she can pursue her artistic dreams full-time. When she moved to Tenino, she was looking for a small space to create her pieces and happened to stumble upon a little studio right across from where she was living. "I took the big dive and set up there, and right away started doing enough business to cover the expenses," she recalls. "Now I have a full gallery and a little staging area where the public can come in. I don't have official hours, but if people come by on a Saturday when we are not at Art Festival or make an appointment, I can always open up for them."
For Donna, one of her main missions with Tenino Arts and her gallery are to inspire others artists to chase their passions. When she was starting out as an artist, she felt the pressure to pursue careers that were considered more stable and realistic. "I want people to understand that the arts are a viable path," Donna says. "I am a full-time artist now and I'm creating artwork that make me happy, and I hope students and parents will see how the arts lend to so many aspects in our lives."
Experience Tenino Arts with Annual Events and Local Galleries
Thanks to the dedicated efforts of the Thurston Economic Development Council, the City of Tenino, Tenino Area Chamber of Commerce and Tenino Arts, art in Tenino is thriving. There will be many opportunities to explore and experience art in this budding art hub, so be sure to check local calendars to attend their upcoming markets and events including the Tenino 150th Jubilee July 8 and Tenino Oregon Trail Days July 21-23. If you are an artist looking for ways to get connected, Tenino may just be the next best spot to set up shop.
Sponsored