If you live in Hawks Prairie, you get to smell saltwater on the breeze sometimes, watch bald eagles cruise overhead and have a variety of outdoor activities nearby. Golfing, biking and beach combing are just starters. Master planned neighborhood Meridian Campus provides access to an outdoor life by creating easily accessible opportunities. Located northeast of the Lacey central business districts, between Interstate 5 and the Nisqually Delta, residents enjoy close proximity not only to parks, water and recreation but also easy commuting access and nearby shopping.
Meridian Campus Parks and Outdoor Activity
Grassy spaces and water features within the Meridian Campus area bring a sense of closeness to the natural elements that many subdivisions do not. Being able to walk among or near wooded areas is a theme throughout and between neighborhoods.
"We've lived in areas where we didn't have wide sidewalks," Hawks Prairie resident Hanna Zerr says. "Along Willamette Drive you have a nice, wide sidewalk for miles. The sidewalk just ends and goes into this beautiful nature walk. It's our favorite trail. It snakes through the woods and comes out near the Target warehouse."
In addition to the miles of meandering pathways, William Ives Trail next to Meridian Park is easily accessible from the parking lot and playground area. Its 1.5-mile trail begins at Meridian Park, heads north through the woods, branches east and west with each arm connecting back into the neighborhoods. Daily walkers can make many loop variations and circle back to the park for the playground, restrooms, picnicking and the half-basketball court. Future outdoor space, Meridian Campus Park North, while yet undeveloped, is also part of the Meridian Campus development plan.
Jubilee and Edgewater Communities in Hawks Prairie
For the 55 and over community, Jubilee Lodge offers residents a space to gather and enjoy resources without having to drive across Lacey or into Olympia. Golf course greens curve behind many Jubilee homes giving residents views of the game. The resident-only lodge has a fitness center with perks like an indoor pool, billiards room, artist gallery and coffee bar.
Following along the edge of both Jubilee and Edgewater neighborhoods, the Hawks Prairie Trail offers another close to home walking or biking pathway. Stretching all the way down to the Jubilee private beach, a wide, paved 2.5-mile trail runs below shade trees behind the subdivisions with benches and pet stations here and there along the way.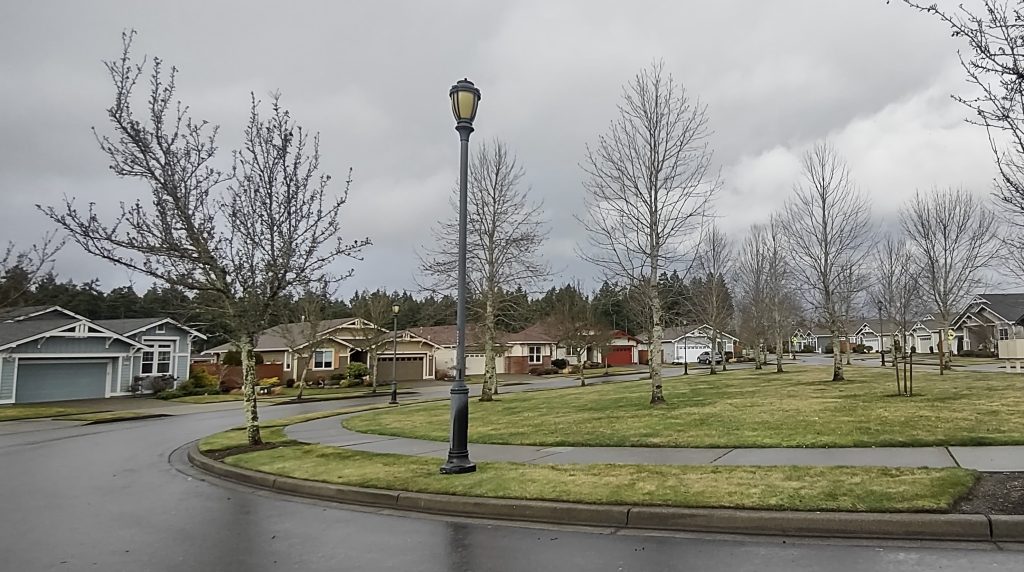 Outdoor Recreation and Education in Hawks Prairie
Just east of the neighborhoods, Nisqually Reach Nature Center offers environmental education through school field trips and summer camps. Billy Frank Junior Nisqually National Wildlife Refuge is within a short drive as well. Tolmie State Park is beautiful to visit year-round, and Hawks Prairie residents have a prime opportunity to view this park in each of its seasons.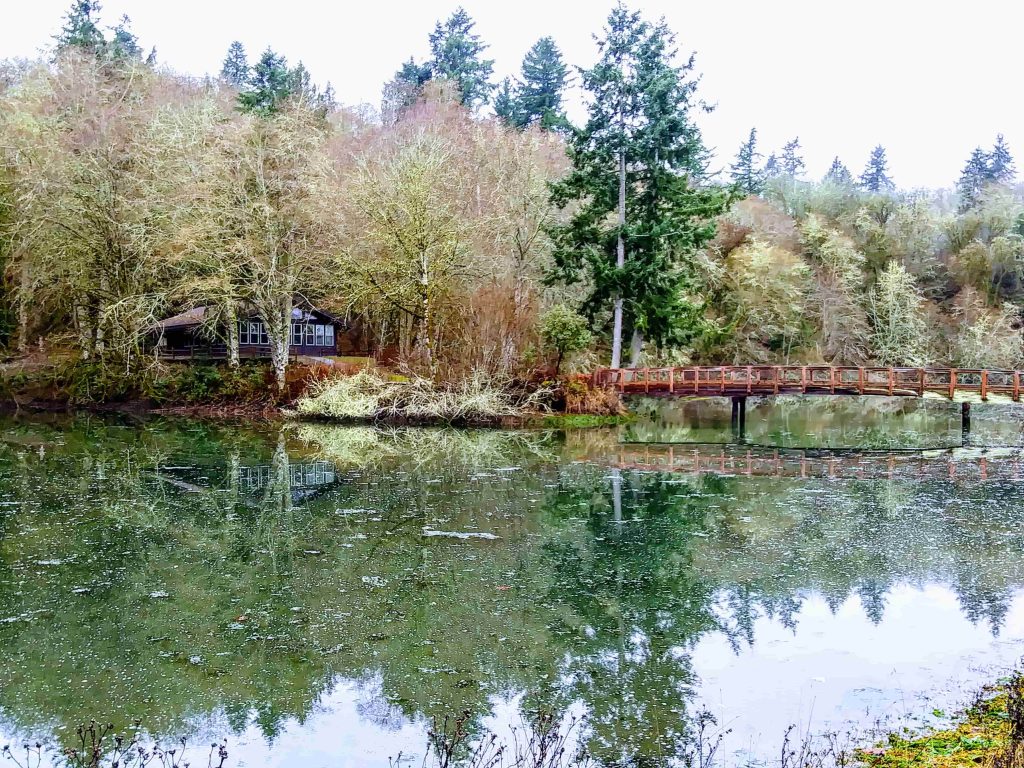 "We loved it," Zerr says about visiting Tolmie. "We have little kids so we like the fact that you can walk out for so long when the tide is both high and low. The water isn't very deep, so it was fun for them. We found sand dollars, crabs and seashells. And, we love to hike. The trails there aren't too hard for little kids."
The 154-acre park has two trail loops and 1,800 feet of shoreline to explore. There are restrooms, picnic tables, a small event space and a quaint little bridge that leads to the beach.
Hawks Prairie Golfing
The Golf Club at Hawks Prairie has two courses. Golf year round at The Links, a Scottish-style course. Boasting views of Mount Rainier and Puget Sound the course reaches toward the saltwater. Take in 18 holes at the Woodland course from March to October among tall firs, near ponds and by wetlands.
"We take pride in our greens," golf operations manager for The Golf Club at Hawks Prairie Kekoa Mark says. "Unlike other courses, if we have an event happening on one course, the other is open to the public. There's always a time of day you can get on the course."
Both men's and women's clubs are available. While open to the public, memberships are available too. Nike junior golf camps and golfing instruction members can also take part in weekly games and inter-club tournaments.
"It's a really good family course" Kekoa adds. "We also offer junior camps in the summer. It's a great time to introduce the game of golf."
When the game is over and everyone is hungry, Talon Grill serves a variety of affordable breakfasts, snacks and entrees. Starting in March 2023, a wine club is planned.
Shopping in Hawks Prairie
Restaurants, gas, pharmacy and medical urgent care services can be found at the Marvin Road, Britton Parkway and Willamette Drive roundabout. Popular, big-name grocery, hardware and retail stores are concentrated at the Martin Way and Marvin Road area, and there are also many opportunities for picking up a take-out dinner or grabbing a coffee.
Hawks Prairie has grown in a way that it makes space for walkability and provides amenities that enable people to take part in outdoor life. Take Willamette Drive through the Meridian Campus neighborhood to check out the generous walking paths, the beautiful parks in the area and keep your eye out for wildlife.
Ready to find your new home in Hawks Prairie? Contact Greene Realty today!
Sponsored