Dr. Thomas J. Duncan at Duncan Integrative Medicine in Olympia wants you to know that lifestyle changes to decrease inflammation, which in turn reduces fatigue and excess weight, are easier with the mantra "Simple Things are Better."  And his patients receive personalized attention to develop those abilities and lead a healthier life.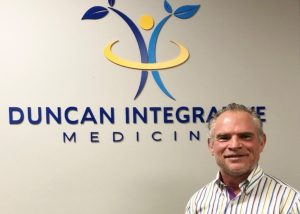 "Health is a skill," Duncan says. "It takes time to learn it, and time to implement change." That's why he offers multiple methods to acquire those skills at his concierge primary care medical practice. The practice integrates well-established and well-researched conventional medicine and complementary therapies.
Duncan Integrative Medicine Says Identify Inflammation Markers Early
Inflammation can start in your 20s or 30s, and progress to cause many health problems down the road. "Inflammation is a precursor or a sentinel event before you develop cardiovascular disease," says Duncan. "Let's not wait until the Titanic hits the iceberg," he explains in describing his approach. "Let's develop a radar system with warning lights on the dashboard to identify the fog, decades ahead of time."
He says patients may be experiencing a variety of health issues including fatigue, brain fog, poor sleep, anxiety, depression and stomach problems. These are also signs of inflammation. Duncan says he can help patients learn and implement techniques to reduce inflammation that will reap rewards now and in the future.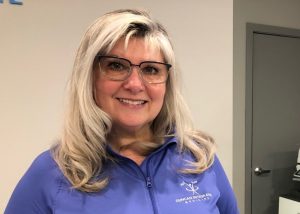 Examining inflammation levels can identify hidden risks so that treatment can begin in the early stages of serious problems like cardiovascular disease. "Inflammation leads to the inflammation of blood vessels," Duncan says. From there, blood vessel linings can be damaged, creating an environment for plaque formation from higher bad cholesterol levels, and to serious impacts such as heart attacks. Duncan says that's why looking at only cholesterol levels is potentially a late step in the health deterioration timeline.
"We need to identify these issues sooner," he says. "We need to look at the markers." Other markers can include insulin resistance, high blood pressure, diabetes, gout, polycystic ovarian syndrome, gum diseases, a waist circumference that is larger than 40 inches for men and 35 for women, and more.
"With a concierge medical practice, I can do a deep dive and gather information on the patient's health habits," he says. "I can create a precise prescribed plan, and we can check back in regularly."
Olympia Doctor Teaches Lifestyle Changes to Decrease Inflammation
Duncan say making lifestyle changes is important to decreasing inflammation, and that's where "Simple Things are Better" (STB) also comes into play. "Health is a skill," he says. "It slowly builds over time."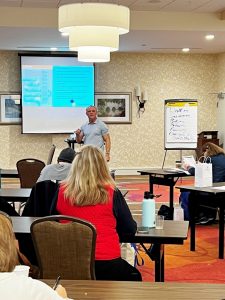 Duncan Integrative Medicine assists patients in making lifestyle changes in several ways. "We have systems to monitor your progress and collaborate with the patient, to get folks to where they want to go," Duncan says. They help patients with improving sleep; learning about better nutrition; finding ways to build exercise; increase water intake; experience weight loss; and decreasing stress. "We look at all these first before adding in medication," Duncan says.
This process is achieved through one-on-one patient appointments, and in one-day boot camps offered to teach patients how to make better decisions and implement health strategies. And Duncan Integrative Medicine provides online courses to assist in recognizing enemies of health and teach approaches for improvement.
Duncan Integrative Medicine Helps You Create a Mindset to Reduce Inflammation
Many people know that stress and inflammation, plus habits such as smoking, negatively impact health. Even so, it can be daunting to think about changing your ways. Duncan says an important first step is developing a mindset that you "can" change, and then be consistent in moving forward. "You have to develop a new identity. You have to create new habits," he says. "When you develop new skills, you become competent and confident, which reinforces your new identity."
For example, creating a mindset to reduce intake of sugar and highly processed foods not only results in weight loss it also reduces inflammation. "Sugar and refined carbohydrates are like rocket fuel," says Duncan. "Sugar burns hot and that increases inflammation." From there, the blood sugar spike increases insulin, but there is nothing to sustain it, and you crash. "This creates brain fog and fatigue," he says.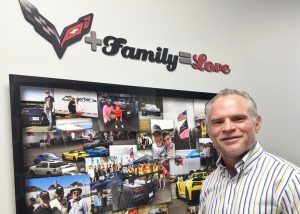 Duncan adds that one strategy he teaches is "addition by subtraction."  You can add energy and clarity by subtracting unhealthy routines such as eating processed and fast foods, staying up too late and remaining sedentary. "Willpower and motivation have a shelf life," he says. "I want to show how to make this second nature."
Learn More About Duncan Integrative Medicine
Duncan Integrative Medicine offers its member patients concierge primary care, advanced physicals and health coaching. For more information, including how to enroll as a patient, see the Duncan Integrative Medicine website.
Duncan Integrative Medicine
2950 Limited Lane NW, Olympia
360.706.2763

Sponsored