Ray Charles is a widely-loved musician who has remained a classic throughout the years. The Washington Center for Performing Arts is bringing "Ray On My Mind" to Olympia! Fans of Ray Charles can experience his songs firsthand with Kenneth Brawner, who presents first-person storytelling of Ray's life and sings both his classics and obscure favorites. "Ray On My Mind" is showing for one day only on Sunday, March 26 at 2 p.m. Be sure to buy your tickets today!
Kenneth Brawner Preserves Ray Charles Through 'Ray on My Mind'
Kenny Brwner, a co-founder of the show, was a huge fan of Ray Charles growing up and sought to create music that was largely inspired by this impactful musician. "I was a piano player and singer, so I always sort of emulated him a little bit," Kenny recalls. "There were times I was accused of sounding like Ray Charles in magazines, so when my band suggested we do a tribute to Ray, I thought it sounded like a great idea." In 2015, Kenny collaborated with a close friend of his, Tim Sanders, to put together a tribute show with the intention of keeping the arrangements as close to the music Ray played as possible.
Since then, the show has been running consistently and touring around the country. In 2022, the production was playing in the Los Angeles area where Ray Charles Jr. came to see the show. "I was a little nervous when I heard he was in the audience," says Kenny. "We met after the show and he said he thoroughly enjoyed it, saying it was surreal that I was so much like his father. He even said it was a bit eerie!" Ray Charles Jr. isn't the only one that has been blown away by this performance, with audiences in every new city often ending the show with a standing ovation.
"I think sometimes the audience doesn't expect what we give them when they come," shares Kenny. "They are surprised because often tribute shows are not up to the standard of the artist they are doing the tribute to. Our show is exciting and moving, and is really a fun show." "Ray On My Mind" always delivers an exceptional music experience, especially since Kenny exudes Ray Charles through first-person storytelling to really showcase the life he led and experiences he had outside of his music. The audience can expect to not only enjoy the beloved songs of Ray Charles, but will get a peek into his life and personality to create a performance that will stay with them for years to come.
Keeping the Classics Alive at the Washington Center
The arts are a way for people to connect and share stories and experiences. The Washington Center features both local performers and internationally acclaimed musicians. Their goal is to provide a space for the community to experience productions that rival some of the most well-known theaters in the country. They are proud to bring the stage to life right here in downtown Olympia. Through their commitment to the arts, incredible productions have been hosted at the Washington Center, with "Ray on My Mind" aligning perfectly with the level of talent seen on this local stage.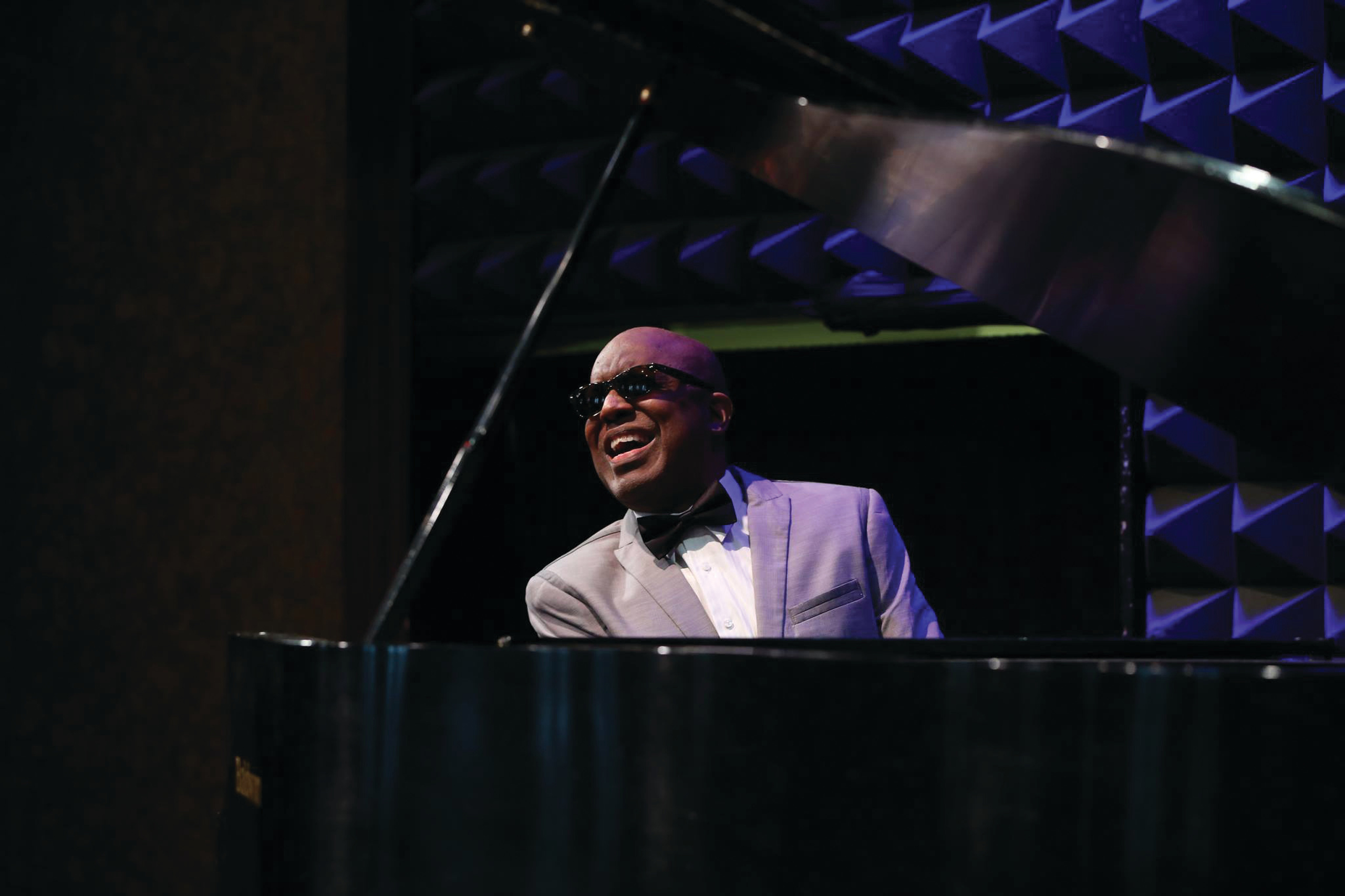 "Ray on My Mind" boasts a full 11-member orchestra with Kenneth "Kenny" Brawner in the spotlight, emulating Ray Charles' vibrance through storytelling and singing. Audience members will be amazed at the likeness of Kenny in his impersonation performance as he captures Ray in the modern day.
The Washington Center is thrilled to welcome Kenny and his band to the stage for community members to dive into nostalgia and immerse themselves in the sounds of a different time.
Head to the Washington Center for an Exceptional Evening of Music
With so many wonderful productions at the Washington Center, it is easy to keep the music alive and experience it like never before. "Ray on My Mind" is a performance you won't want to miss, so make sure to buy your tickets now to save your seat! Stay tuned for more show-stopping productions taking the stage at the Washington Center this season.
The Washington Center for Performing Arts
512 Washington Street SE, Olympia
Box office: 360.753.8585

Sponsored