A long-loved neighborhood forest on Olympia's eastside has been bequeathed to the Community Nature Foundation (CFN). The nonprofit organization is committed to environmental conservation, community education and regeneration. The Friend family gifted the natural treasure in memory of Vicky D. Friend. This ensures the wooded property will continue to be respected and treated as a valuable resource to our local environment. It is an important benefit to humans, wildlife and plants.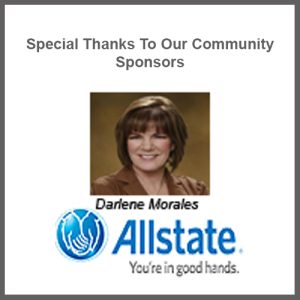 The donors are pleased to be able to support the Community Nature Foundation's vision to provide children who may not have easy access to nature or being outdoors, places to play while preserving natural parts of the urban environment.
Community Nature Foundation Conserves Neighborhood Land
The CNF is a local land conservation nonprofit organization created by concerned mothers. The property, lovingly referred to as Fern Gully Forest, was to be put up for sale and possible development. The old growth western red cedars are a testament to its age. The land is an environmental workhorse. It is connected to vital wetlands, Indian Creek, and a wildlife corridor along the Woodland Trail system. The small but mighty resource aids in air and water purification, nutrient cycling, animal habitat and carbon sequestration. This is addition to its beauty and opportunities for adults and children to recreate and be within this space.
"It's been a community forest since the 40s and 50s," says Charissa Waters, Community Nature Foundation chair. "The property from the Friend's is the heart of the forest."
Once such gems of nature are gone, they cannot be recreated. CNF values protection of community forests and maintaining access for outdoor education and spaces where people can connect with nature. It is a place where children can safely play and learn together. It believes such urban forests improve the health and happiness of its community.
Community Nature Foundation Plans to Purchase Neighboring Parcel
Community Nature Foundation's next goal is to secure an acre of adjacent property, which is at risk of development. At this time the development company is willing to sell to CNF, if sufficient funds can be raised.  "We need your help to protect the last remnants of Olympia's beautiful forests for the wildlife and our human communities, present and future. Our children and their children are counting on us," states Charissa.
$15,000 has been raised towards the $65,000 goal. A fundraising event is being planned for Earth Day, April 22, 2023. Learn more on the Community Nature Foundation website. You can make a financial donation at any time.
Fern Gully Forest School: Outdoor Pre-K Education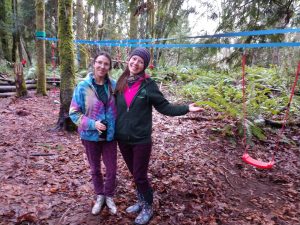 Community Nature Foundation collaborates with other conservation organization and nature-based programs, including Fern Gully Forest School. The outdoor preschool fosters stewardship of the land and encompassing contact with natural environment. As a nonprofit, CNF has the ability to ensure the inclusion of low-income and minority populations.
Outdoor schooling has grown in awareness and popularity for parents and caregivers looking for hands-on, environmentally-based learning. "Children learn important social, emotional and life skills through nature exploration," explains Charissa, one of the teachers. She holds a Masters of Environmental Sciences degree and subsequently worked for Thurston County in stewardship programs. Amy Flynn, a former Waldorf teacher with a dual science/art degree, is the other instructor. Together, they implemented a program that reflect their values including making a lasting, positive impact on youth and the world where we live.
Fern Gully Forest School is for preschoolers from 3 to 6 years. There are 12 slots in the mornings and afternoons, with flexible scheduling possible. Children bring their own lunches and snacks. There is emphasis on social/emotional learning. Children learn to communicate thoughts and feelings and listen to each other. Mental health is essential for developing youngsters. The school loves being outdoors to facilitate all these activities.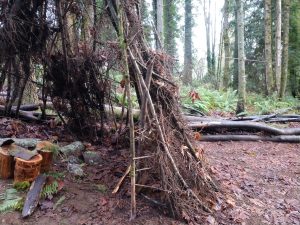 The school encourages wilderness awareness, connection to nature and being competent stewards caring for ourselves, each other and the Earth. Children play and make friends as their confidence and self-sufficiency grow. Circle time connects children with each other. They follow these guidelines:
Keep each other safe
Listen
Be kind
Let little things to
Have Fun
Throughout the day, children have opportunities to make agreements, learn risk assessment, explore, identify plants, practice survival skills such as making and tending a fire or building a shelter. Fern Gully Forest School is geared for hands-on learning including science, math, weather, ecology, and art.
You can check out the Community Nature Foundation's progress to Save Fern Gully Forest and how to help here or read about Fern Gully Forest School here.