Another year is upon us, and it's a great time to plan what it will hold. From new businesses and old favorites, to events and destinations,  this list is a great jumping off point for your 2022 bucket list. Whether you are looking for something new to do or a reminder of some of the fun things you look forward to  every year, check out this list of 22 things to do in Olympia and throughout Thurston County in 2022.
1 – Check Out The Nom Nom Stop
This new candy shop in Lacey just opened at the end of 2021, making it the perfect place to try in the new year. The Nom Nom Stop has plenty of delectable sweets including crepes, cheesecake on a stick, artesian chocolate and more. You can even order online if you wish.
2 – Start with a Fitness Screening
Many of us have fitness goals for 2022. Start your path on the right, balanced foot, with a free fitness screening at Penrose & Associates Physical Therapy.
3 – Test Your Balance with Log Rolling
If your looking for something to do that counts as exercise, but is really much more fun than any Zumba class, you have to check out log rolling, a new sport being offered at the Shelton Family YMCA.
4 – Escape with Family or Friends
If you haven't tried an escape room, 2022 is the year to do it! Exit Puzzles in Olympia has two rooms with rotating puzzles, so even if you have gone, it's time to go again.
5 – Get Your Kids Active with a New Gym
We are all worried about how much screen time our kids get. Make 2022 the year you find something more interesting than the screen at The Little Gym, a place for kids 4 months to 12 years to have fun, be active and learn.
6 -Take the Guess Work Out of Cooking
Cooking meals every day is probably not on your bucket list, but what if there was a new service that could help make it easy, healthy and exciting in 2022? Check out Farm to Fit, a healthy meal delivery service that is new to Thurston County.
7 – Bounce Your Way to Better Health
Kids aren't the only ones who need some time away from the screen! In 2022, check out a fun way to get in shape with DEFY Olympia, a trampoline park where you are sure to bounce your way to better health.
8 – Renew You with a New Hair Do
Alex Nielsen is a new-to-the-area hair stylist that has over a decade of hair styling experience. She is a color specialist and is ready to give you a new look for 2022 at The Alchemist Olympia.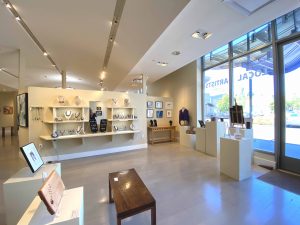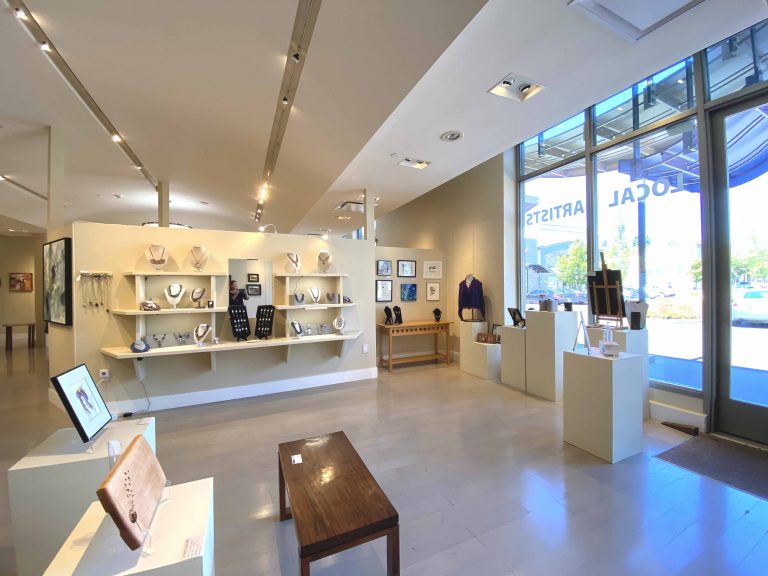 9 – Rediscover the Capital Mall
The Capital Mall is in the middle of a renaissance, but more is going on than just new paint on the walls. With a renewed focus on locally-owned stores, rediscover the mall and all the fun it has to offer in 2022.
10 – Experience Boba Tea
Are you one of the few who still isn't sure what boba or bubble tea is? (I had one person swear it was fish eggs!). If so, experience something new in 2022 by trying some bubble tea at one of our locally-owned boba shops. Just don't blame us if you get addicted!
11 – Bike the Chehalis Western Trail
This is a bucket-list must! The Chehalis Western Trail covers over 22-miles on a wide, paved road, making it a perfect trip for the entire family.
12 – Have a Bite at Tasty Bites
If you like to try new restaurants, check out Tasty Bites in Shelton, recently opened at the end of 2021, they offer homemade comfort food like onion rings paired with authentic and fresh Mexican fare.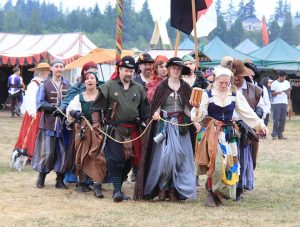 13 – Get Your ARRR! On at the Northwest Pirate Festival
Returning to Thurston County in 2022, the Norwest Pirate Festival is a family-friendly day of black-hearted shenanigans! Returning after a hiatus, the festival will take place July 9-10, 2022 at the Thurston County Fairgrounds.
14 – Check Out the Longhouse
Did you know we had a longhouse right here in Thurston County? The Evergreen State College Longhouse has been welcoming guests to enjoy art and culture enrichment for over 25 years – make 2022 the year you visit!
15 – Relax and Renew
There is no better time than now to take care of you. Scott Drapeau opened his own business, Scott Drapeau Wellness in 2021. 2022 is a great year to start your journey of wellness.
16 – Get Your Coffee Some Place New
I know we all have our favorite drinks that often cannot be duplicated somewhere else, but it's good to try somewhere new! If you are looking for a smooth cup of coffee made with beans literally roasted inside the shop, then you must try the new Samayra Coffee Co. in 2022.
17 – Grow a Butterfly Garden
With many of still spending a good deal of time at home, why not make 2022 the year to spruce up the outdoor space? You can start with a Certified Butterfly Garden.
18 – View the Salmon Returning
If you have never watched the salmon returning, make 2022 the year you do it! Brewery Park in Tumwater provides a great view of the salmon migration to spawn every fall.
19 – Visit Black and White Lakes
A short day trip will take you to the Black and White lakes, which are stunning in any season, especially fall. So take time to visit to Black and White lakes in 2022.
20 – Experience Cynara
You're going to want to add dining at the new Cynara to your 2022 bucket list. This new restaurant, owned by well-known Olympia restauranteur Christina Skilling, Cynara's Mediterranean-inspired menu is made from scratch, with plenty of seasonal offerings to keep you coming back all year.
21 – Try a Chocolate Dr. Pepper Cupcake
Yup, that's just one of the flavors Bonbons Bakery, a brand-new bakery in Olympia, offers customers. You'll want this on your 2022 bucket list for sure.
22 – Purchase a Gift Card and Give Back
Founded in the last half of 2021, Honeybux will solve all your gift-giving woes for 2022. The company is an online retailer of gift cards, with a couple twists. First, the receiver of your gift card gets to choose what company the gift card is for, taking the guesswork out of giving! Second, each gift card comes with a donation to a local nonprofit, that the receiver also gets to choose. It's the way to give responsibly in 2022!