Gather your children and get ready. The Little Gym is coming to Olympia. Children from 4 months to 12 years will be able to engage in all sorts of fun classes and activities. Franchise owners Melissa and Christopher Lilley are in the middle of transforming what was previously The Sizzler Restaurant into an exciting center for the community. "Being able to provide a safe place where families can come and have a ball together is forefront for me," says Melissa. With three children of her own, Melissa knows first-hand the importance of physical and mental skill development for kids.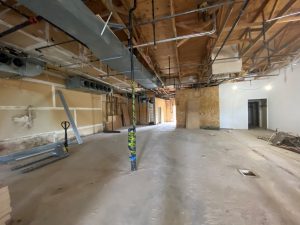 The idea for a Little Gym originated while living in Fayetteville, North Carolina when their first-born daughter, Emma, was small. Christopher was busy with his military work and had limited time with Emma. The two of them went to the nearby Little Gym on Saturdays. "It was a blast," recalls Christopher. "I worked a lot," he adds, and their time together brought them closer together.
The family moved to Washington in 2015, and the couple wanted to get their growing family back into a similar situation. "We joked that we should open one up," says Christopher. Without first telling his wife, Christopher applied for a franchise. It was a huge surprise to Melissa when he revealed the news that they were approved!
It's not as if the Lilley family lacks for things to do. "I have a business," explains Christopher, who is an Amazon delivery service partner. He has a large team of drivers and 40 trucks that deliver over 4,000 packages a day, seven days a week, throughout west Olympia and Tumwater.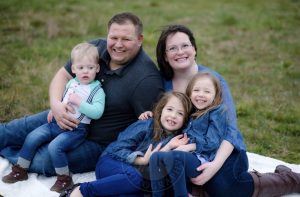 "I have been a stay-at-home mom," adds Melissa, who has a background in child development.
Pandemic restrictions and homeschooling with three young children (the youngest is three) were sufficient to manage, but now she is ready to do more. Melissa has taken the reins as the director of The Little Gym.
"Three weeks after our youngest was born, I was diagnosed with breast cancer," recounts Melissa, adding, "It really brought to light how important memory opportunities are for people." She knows the power of experiencing all the little milestones with your children. Additionally, that year Melissa experienced the support of her community. "It takes a village," she affirms. Melissa wants to create equivalent experiences here. "I also want to provide for those who don't have a community of their own," she says. The idea of young moms meeting with each other with their children, talking about their experiences and creating friendships is heart-warming.
The set-up in the gym will be complete with equipment that is moveable and in varying sizes. Mats will be plentiful for tumbling and sitting. There will be gymnastics equipment both large and small with balance beams, uneven bars, rings, donuts and more. Children will get to play instruments, sing songs, roll on the floor, and play games with trained instructors. The youth are also introduced to communicating with sign language.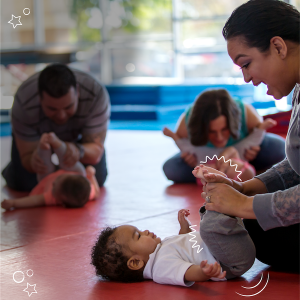 Classes will be scheduled Monday through Friday from 9:30 a.m. to 7:15 p.m. and on Saturday mornings. Members can book birthday parties for weekends and afternoons. Parents can look forward to having their own night out with Parents Survival Night, a once-a-month Friday evening where your kids stay at the gym, and you get to do something else.
Getting children moving their bodies and playing is excellent for the brain. Motor skills are improved, and children learn about interacting with others. The Little Gym is designed for physical and mental enrichment for children, and you can add it's helpful to parents, too. Trained instructors direct non-competitive programs that include gymnastics, dance, and other sports. There are parent/child classes. Kids will learn self-confidence, and best of all, it's fun.
"We want to make those memories," says Melissa. A new season of confidence, friendships and fun starts soon. Olympia's The Little Gym is looking for instructors both full and part-time. "Little gym has an awesome training program," says Christopher.
The Little Gym is excited about supporting the community and will be participating in events such as the upcoming Lacey Children's Day on Saturday, October 2.
For information about enrollment, you can call or visit The Little Gym website or The Little Gym Facebook page.
The Little Gym
3315 Pacific Ave, Suite A2, Olympia
360.972.4515
Sponsored