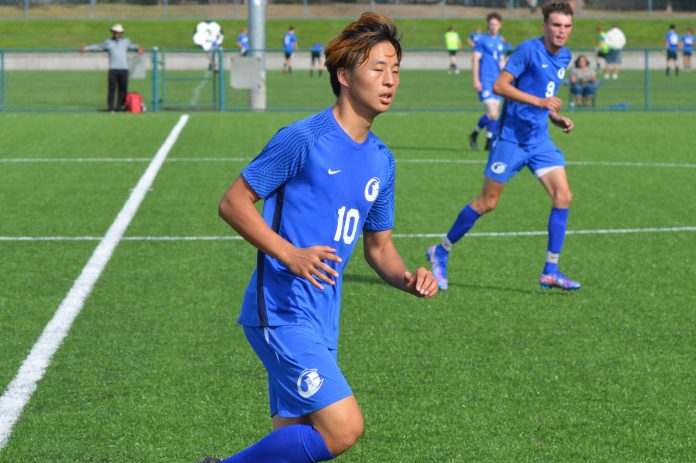 The South Puget Sound Community College men's soccer team scored its first victory of the season, defeating Northwest Athletic Conference West Region foe Pierce College, 3-1, at the Regional Athletic Complex in Lacey on September 29.
The Clippers received goals from Yuta Shimazu, Francisco Ojeda and Trey Lopes as they improved their record to 1-6-1 on the year.
"I'm proud of my guys for keeping their heads down and staying focused. I'm hopeful that we can build on this and continue to improve as a team," said South Puget Sound coach Jeremy Richtmyre.
Shimazu got the Clippers on the scoreboard in the 7th minute, scoring on an unassisted goal. It marked the second tally on the year for the freshman midfielder. The Raiders were able to find the equalizer in the 15th minute as the contest headed into the intermission knotted up at 1-1.
Ojeda provided the eventual game-winning goal in the 57th minute, picking up his team-high third goal on an assist from Antheny Leal. Eric Stephens, a freshman from River Ridge High School, assisted on a Lopes's goal, which gave South Puget Sound a two-goal cushion eight minutes later.
South Puget Sound held a 15-2 shot advantage with nine of the Clippers' shots on goal. Goalkeeper Christian Morell posted three saves for South Puget Sound.
The victory over Pierce College was the first for South Puget Sound since the Clippers closed out the 2019 season with a 5-4 triumph over Bellevue College.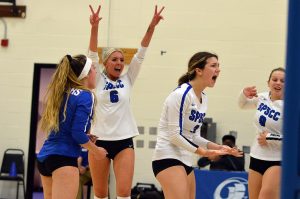 South Puget Sound will look to make it two consecutive victories when they host visiting Bellevue on Saturday, October 2 at the RAC. The match is slated to start at 2:15 p.m.
However, the South Puget Sound men's soccer team weren't the only Clippers athletic program to score a win on September 29 as SPSCC volleyball posted its second straight win and third win on the season by going on the road and sweeping Centralia College, 3-0 (25-17, 25-21, 25-14).
Jahnessa Hill, Vasa-Lilo Langi and Gracie Kaiser registered three kills each, while Emily Snider handed out four assists.
The win improved the Clippers to 2-1 in conference play. South Puget Sound will next play at Highline College on October 6.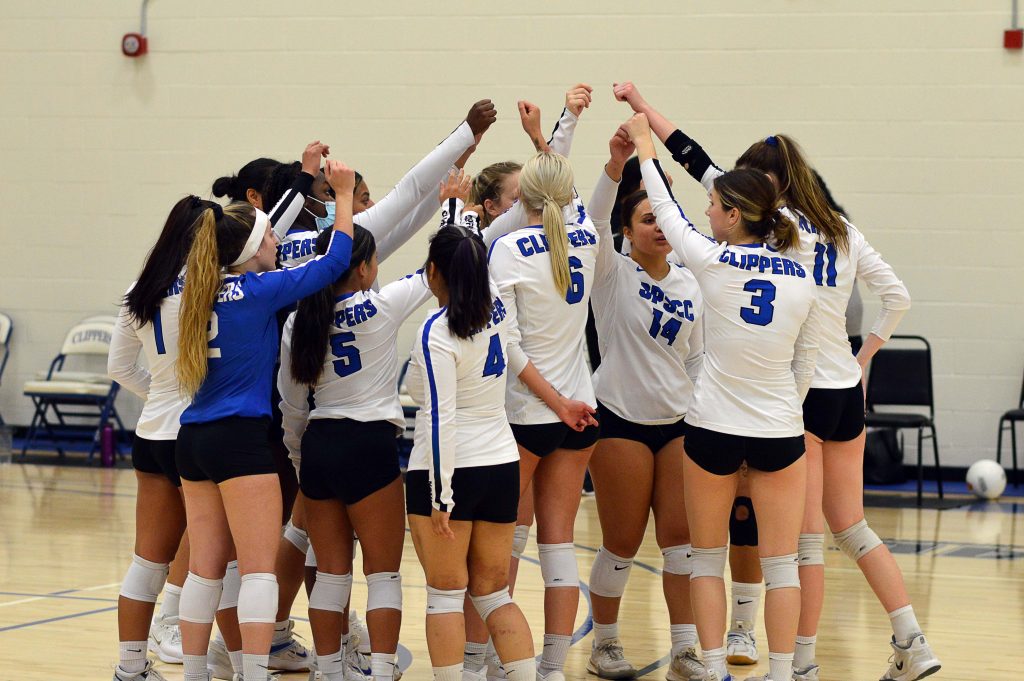 Sponsored