Our community is full of delicious local restaurants that are committed to freshness and quality. Infernos Brick Oven Pizza in Lacey is centered around family-style dining and boasts a full menu of gourmet Italian-inspired dishes. They have resumed in-house dining at a limited capacity and are continuing to offer pick-up and delivery, so no matter what, you can enjoy a meal out that feels homemade.
Infernos was originally opened in Tumwater in 2006 by brothers Clint Owen and Brad LaRue. The two owners have been committed to quality of both service and food since day one, and have been grateful to serve the community they love. They eventually decided to open a second location in Lacey, and were thrilled to have the chance to offer their exceptional food to a new part of Thurston County. The pandemic has proved challenging for many restaurants, but the Infernos team has pushed past the obstacles through the continued support of the community. The staff has been an integral part of Infernos Brick Oven Pizza's success, and Clint cannot express enough gratitude for his team during this trying time.
Now that restaurants have been able to welcome customers back, Clint is eager to see more of the community returning for dine-in service. Both restaurants have been cleaned and sanitized top to bottom, as well as given some small upgrades and renovations to spruce up the interior. They have also continued to serve customers with their heated patio seating, which is a great way to enjoy some fresh air and fresh food. Even if you decide to order in instead of eat out, Infernos Pizza still has you covered with to-go services through GrubHub and Uber Eats.
For your next lunch or dinner, Infernos Pizza has so many mouth-watering options to choose from, it may take you a bit to decide! They are known for their delectable dips, including an artichoke dip, a crab artichoke dip, and a salmon dip. "The artichoke dip has always been a house favorite for our patrons," shares Manager Sarah. "Our blend of fresh ingredients and recipes come together to make a rich, flavorful appetizer that everyone loves, especially when served with our homemade flatbread!" Infernos Pizza also has gluten-free alternatives, including celery and tortilla chips, which go equally well with any one of these specialty dips.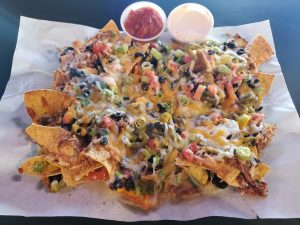 Another popular appetizer at Infernos Pizza is their brick-fired nachos. "There's something extra delicious about nachos cooked in a brick oven," says Sarah. "It's a delicious combination of gooey and crispy." These nachos are piled high with layers of tortilla chips, meat, black beans, tomatoes, olives, green onion, and cheese. They are served with salsa, sour cream, and an optional side of guacamole. With such a tasty blend of fresh ingredients, this appetizer packs a whole lot of flavors that are sure to satisfy.
Wood-fired pizza is the heart of Infernos Pizza, and they offer a wide variety of both classic and gourmet flavors. From their house-favorite Italian veggie to a traditional Hawaiian, Infernos Pizza serves up exciting and scrumptious options for everyone. If you're feeling creative and want something specific, you can even create your own pizza, complete with your choice of sauce, meats, cheese, and veggies. They also offer a slew of large, fresh salads made of a refreshing combination of vegetables, meats and cheeses that are a great side to any meal. Want more? Go for the entree size and enjoy one of their salads as the main attraction. Salads are also served family style so that everyone can dig into this fresh and flavorful dish.
Infernos Pizza is more than just pizza, though. One of their most popular dishes is the Owen Family Spaghetti and Meatball Feast. Over five pounds of spaghetti is served family-style with mouthwatering marinara, a dozen meatballs and mozzarella. It is served with a full order of house bread. Trust me, you will never leave hungry. This meal is available for dine-in only, but with the friendly staff and welcoming atmosphere, it is worth gathering up your friends and family to enjoy at one of their locations.
With so many wonderful, homemade options to choose from, you can't go wrong. A satisfying and savory meal is just around the corner at Infernos Brick Oven Pizza in Lacey, so no matter what you choose, your tastebuds will thank you.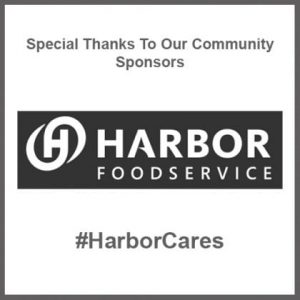 Infernos Brick Oven Pizza Lacey
8825 Tallon Ln NE, Lacey
360.923.4722
Sponsored