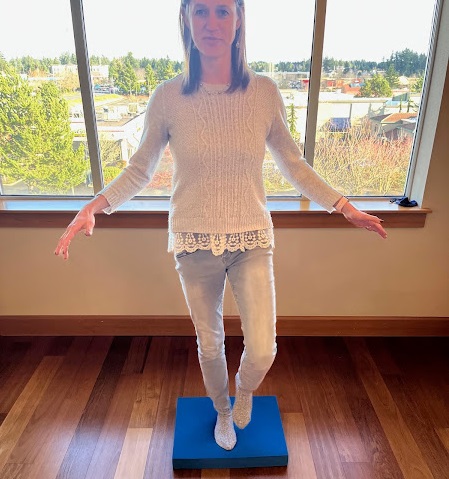 The winter months have always been a good time to set athletic goals, whether for an epic backpacking trip or a series of smaller hikes over the summer. It is also the perfect moment to get an honest assessment of your fitness level, especially after 21 months of pandemic-related inactivity. At Penrose & Associates Physical Therapy, owner Jennifer Penrose is offering just that, free fitness screenings to give people a snapshot of their current physical state.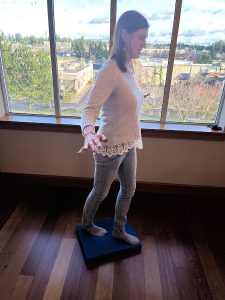 Screenings begin with a questionnaire to establish baselines and goals. "They give us an idea of the person's current activity level and their goals for health and wellness," says Penrose. "That helps us figure out which tests are going to be most meaningful for them."
Next, the staff runs participants through a series of tests that measure strength, flexibility, posture and balance. Depending on what they find, the recommendation will be for one of several options. People can take the information and use it as they see fit, purchase a multi-session package in which they'll learn specific exercises to do at home to increase any area they're weak in (much like working with a personal trainer) or schedule physical therapy sessions for more serious issues.
"Screening allows us to figure out if someone has a problematic hip, for example," Penrose explains. "In that case, they should start with physical therapy, and we can figure out a plan to help them get to where they want to be."
For those with minor issues, the package deal is a way to enhance strength, flexibility, posture or balance depending on their goals. "If your balance is not as good as it could be and you're going on a trip to Hawaii and plan to walk around waterfalls, we can give you exercises that will help," says Penrose. "A lot of people have been putting off going to the gym for almost two years and they may have areas that need work."
The Penrose team uses fitness benchmarks like push-ups to assess patients. Men between the ages of 40 and 49 should be able to do between 13-16 push-ups. For women in the same age bracket, that number is 11-14. Between ages 50 to 59, the numbers change to 10-12 and 7-10, respectively. Ages 60+ should be able to do 8-10 push-ups for men and 5-11 for women. "I think a lot of people believe that as they get older, they shouldn't be doing push-ups," Penrose observes. "I think, 'Where on earth did you hear that?' Push-ups are incredibly functional and prescriptive of things we do all the time in life."
To schedule a free fitness screening, visit the Penrose & Associates Physical Therapy website or call 360.456.1444.
Sponsored