Cynara means artichoke in Greek. You'll notice a drawing of one within the name of Christian Skilling's downtown Olympia restaurant Cynara. The name alludes to the Hellenic ideals of harmony of body, mind and spirit. You can drink original cocktails while tasting interesting dishes prepared from scratch. It all happens within a comfortable environment that was intentionally assembled to feel familiar – like you've been there before. It's fun. "The restaurant is creating places for community," says Christian. And, you get to eat!
"It's exciting now. People are coming out," says Christian, who with his wife Oksana, has been planning this second restaurant for a long time. "My wife is the anchor in that universe," explains Christian, "She's my rock." They also own the Iron Rabbit, which has been a westside neighborhood favorite since 2005. "I was looking to explore new flavors and to keep evolving," he says. Cynara's opening last fall posed numerous challenges with the pandemic, but they held onto their vision and kept cooking. The location is perfect for tourists and visitors to the area who are exploring downtown. It's also convenient for locals, especially if you live in Harbor Heights, which are apartments right above the restaurant.
We have had many months of staying hunkered down at home. We've been preoccupied and had plenty of our own kitchen duty. It's time to venture out for dining splendor. There is a Moroccan lamb stew and a roasted cauliflower entrée that will linger in your mind until you return for more. The Mediterranean-inspired menu incorporates seasonal changes to bring variety.
The bar is well stocked with 50 gins and 75 whiskeys, as well as a full spectrum of other spirits. Christian has developed an appreciation for amaro, an Italian word for bitters. These types of liqueurs are usually produced by macerating herbs, flowers, roots, bark and citrus peels in alcohol, mixed with sugar syrup and then allowed to age. They are consumed as an after meal digestif, sometimes before as a stimulant, or added as an ingredient to a cocktail. You might recognize the names Campari or Aperol, which are both amaro brands. Chat with the bartender about using one to switch up your usual Manhattan or test pilot a bitter-sweet, tangy Hope Island Spritz.
Maybe you are in the mood for wine. "I'm excited about the wine list," says Christian, who works with seven distributors to offer a widening selection. "I am confident you will find something to match your style," he adds. Wines are listed as New World and Old World. Your server can help you narrow your choices. The intention is to offer interesting, drinkable wines at the right price point.
Cynara is happy to offer a number of non-alcoholic choices, too.
Whatever your drink choice, you can ruminate over your meal options while sampling the Cynara toasts, a sharable dish of various tapas. Rustic bread is grilled, and four topping are offered, all with different flavor profiles. I liked the Veronique with chevre, pistachios, grapes and basil. The creamy sweetness was delightful and quite a contrast to the Romesco where pickled vegetables offered a noticeable zing. There is also an easy-to-share grilled artichoke heart prepared with hazelnut and mint.
A core value at both restaurants, Cynara and Iron Rabbit, is to "exceed our guest's expectations with impeccable service by demonstrating warmth, graciousness, efficiency, knowledge, professionalism, and integrity in our work." That's a high bar. "We recognize that every person who enters our door is important, and we prove it," says Christian. While some restaurants are leaning towards less service, Cynara is going the other direction. Customers are being seated to the capacity of the number of servers.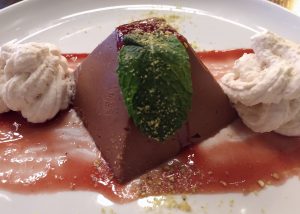 "We strive for excellence," adds Christian. This is about customers, his team and the ways the restaurant is run. "Team is everything," he explains. He has always believed in treating his crew well with career training, benefits and a living wage. The restaurant is conscious of its footprint, minimizing it with recycling, composting and energy-efficient appliances.
Christian works in collaboration with his team on many aspects of the menu. He also strives to create relationships with various partners in the community. For example, he works with Harbor Foodservice. "They're amazing," says Christian. "They dine in my restaurants. They listen. They appreciate independence. I can shake the hand of the famer who raises the beef we serve." He adds that opening channels with others is important.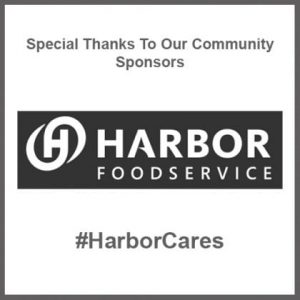 If you are thinking ahead about a special event, Cynara has a room that can be closed off from the rest of the restaurant. To find out more about the menu, rewards programs, ordering online and other information, you can go to the Cynara website. A visit to Cynara is about good health, sustainability and a splash of indulgence.
Cynara Restaurant & Lounge
500 Columbia Street NW, Olympia
360.764.7326
Sponsored