Pope John Paul II High School is officially a cross country school. Sure, the Eagles were already treading that direction–after all, the girls team did win a state championship in just its second season–but now there's absolutely no denying it. How can you when nearly half of the students walking around campus are members of the cross-country team?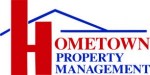 Pope John Paul II has a little more than 100 students. Over the past summer, a total of 43 individuals participated in summer workouts with 39 eventually signing up for the team. Meaning, approximately 40% of the entire school body are cross country runners.
"It really is amazing. No one expects that high of an amount," Head Coach Larry Weber said. "Give all the credit to the kids. They are just a great group to coach and the parents have been unbelievably supportive."
And what about the 60 or so other students not currently on the team?  "We're still working on getting them out here," said senior captain Clare Kondrat with a smile.
A lofty task indeed, but don't put it past Kondrat from making it happen as four years ago she was one of the first members of the newly formed girls team and played a vital part in laying the foundation for the long-distance running craze the school currently enjoys.
"I just wanted to get people excited about the team that first year," said Kondrat about her goal as a freshman. "And it worked. Word just spread that we wanted to have fun and support each other. Cross country is not really a sport you necessarily start out needing a lot of skill in. This team will support you whatever level you're at and Coach Weber will work with you to improve. You start out walking and just build up."
That's precisely what happened with the Pope John Paul II girls team as the Eagles claimed the 2019 1B/2B state championship in just their second year competing.
"I really have a special place in my heart for this team," Kondrat said. "The first year I was here was the first year we had a team. The second year we won state. The third year was COVID and now it's the fourth year, and we'll see what happens. We hope it culminates in winning state."
Kondrat and her teammates have plenty of reason for believing state title No. 2 will occur this year as Pope John Paul II has six runners placed among the top 20 running times for girls in the 1B/2B ranks, the most of any team in the state. Junior Moriah Steinbrecher (19 minutes, 34.7 seconds) leads the way, posting the state's fifth-best time. She is followed by Kondrat (19:36.2, sixth), junior Catelin King (20:12.2, ninth), senior Isabella Friedline (20:22.5, 14th), freshman Adeline Hecht (20:42.1, 17th) and freshman Isabella Salvador (20:51.6, 19th).
"All our girls are working hard. Their times are dropping so much," Kondrat said. "We had a lot of new people join this year and we're so glad to have them. Everyone is so supportive. We don't split the team into varsity or junior varsity. We include everyone on this team. We try to make everyone feel like part of the family."
The Eagle boys are also in contention for a state title this year as they place a state-best four 1B/2B runners in the top 20 with senior Trevor Dugo (16:28.7, third), junior Luke Christensen (16:31.2, fifth), sophomore Logan Johnson (16:43.4, 13th) and junior Samuel Rucker (17:00.7, 18th).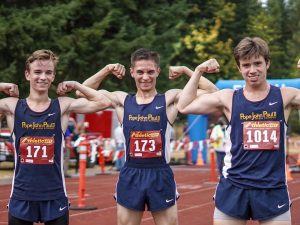 But it's not all about winning races with the Eagles. The squad has also claimed academic state titles and has won the last two league sportsmanship awards, an accomplishment they put on par with winning a state championship.
"This team is so bonded together and love each other," Weber said. "They support each other and encourage each other, but they also do that with other teams. I've never seen a team like them encourage other teams the way they do. They have that perceptive of wanting other teams to succeed. At league meets they cheer on other teams. They will wait around and cheer until every runner finishes the race, which to me is just as important as how they run in the race."
And it's because of such support that nearly 40% of the students at Pope John Paul II are members of the cross country. "That positive energy that comes with running cross country is such a draw for everyone at JP2," said Dugo, one of the captains on the boys team. "We have a lot of team and personal goals, but two of the most important ones around here are to keep your grades up and always be positive. It just means a lot when you're out of energy after a race and someone comes up to you and says, 'Good job.' Those are two goals that we really focus on."