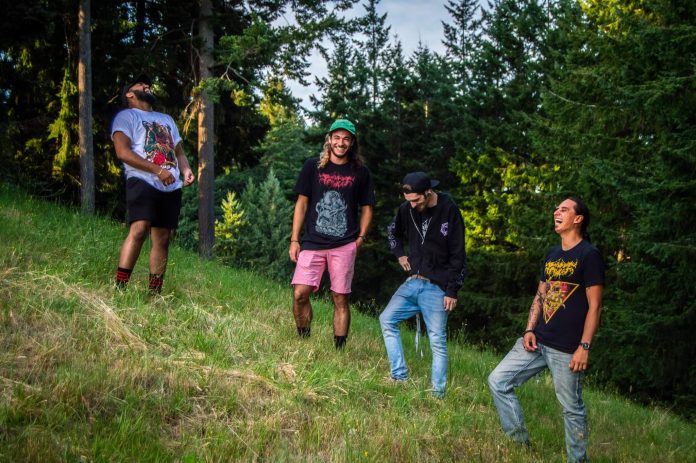 Thurston County boasts a terrific music scene, with exceptional bands and musicians across every genre. Primordial Atrocity is a Pacific Northwest death metal band that is taking their music to a new level. Over the last year they have been working diligently on creating a brand-new concept album, complete with accompanying videos and artwork to tell the story. Members Benjamin John, Jake Lloyd, Sean Hawkins, and Krishna Bhola share their history and some insight into the new sound they are featuring in their upcoming EP.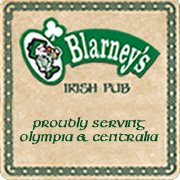 Primordial Atrocity was established 6 years ago by original members Ben and Jake. At the time, they were both looking for fellow musicians to connect with, and found each other on Craigslist. Since then, they have been working hard to develop and improve their musical sound together. Despite seeing band members come and go, Ben and Jake have stayed committed to keeping the band going. Two years ago, Jake reached out to Sean and recruited him to the band. He became an integral part of the sound and style behind Primordial Atrocity, and has been a key contributor on guitar.
The newest member of the band is Krishna, who was brought on as the drummer in March. Krishna grew up playing Latin and Caribbean music, and didn't start playing metal until later in life. "One thing I bring to the table is that variation on metal," he shares. With outside influences, his beats can really groove and add a new flavor to the genre. He has infused different styles into his playing, which has prompted the other members to reimagine their sound and break away from traditional metal tropes. "With the addition of Krishna, we are going through a major style change," says Jake.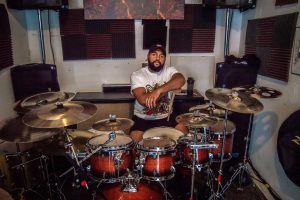 Krishna's musical perspective and style has really sparked a positive shift in the band, which inevitably led to the birth of their upcoming EP. This one will be a concept album, which means that all of the songs are connected to a main, overarching story. The band members have worked countless hours brainstorming ideas and plot points behind the concept album. "We have a whole story concept, character development, scenes, and names of planets and races," Ben shares. "We are very happy with how things are coming together."
Coupled with this in-depth story is professional art depicting certain scenes in the plot. The band has contracted two artists, Juanjo Castellano Rosado and Pedro Sena-Lordigan, that have done some masterful pieces for other metal bands, and the members are super happy with the work they have created so far. "They are really talented guys, and it fits well with what we are trying to do," Ben says. Now that Primordial Atrocity has the storyline, art, and instrumental mapped out for the album, Jake is working on writing lyrics that will help connect everything. "The lyrics will essentially be telling you the story and painting the picture in your mind with the audio," Jake explains.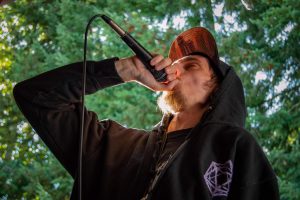 All of the guys in the band are so grateful for one another. Together they have been able to create something amazing and connect musically with each other and the community. "Playing with these dudes has been the best musical experience I have ever had," Sean says. "Our love for music and passion is going straight into the album." Krishna expressed a similar sentiment and feels lucky to have been welcomed into the band. "Not only are they talented musicians, but they are dedicated to growing and learning new skills," he says. "Every time we play, I find myself learning something new."
Primordial Atrocity is intended to be a 5-piece band, so the guys are actually hoping to add one more member to the group. "We are looking for a musician who plays bass," Jake says. "We need someone who is open to different genres and wants to come in, have a good time, and work hard." If you are interested in being a part of a metal band that has a true passion for their craft and values creativity, then this is the group for you. Message the band on Facebook or Instagram to learn more.
Primordial Atrocity has gone through a major shift in this creative process, and they are eager to attract new listeners to the genre with their upcoming album. Although their latest work is much different from their old music, the members also hope that their longtime listeners will appreciate the new twists they are putting on their original sound. They are hoping to finish the album by next year, and encourage fans and newcomers to follow them on social media to stay apprised of the release date. In the meantime, check out Bandcamp to stay posted on live shows.