Submitted by Gateway Rotary
Portland's Briana Renea was part of the 2019 Brats, Brews, & Bands Festival  (BBB), and blew away the country stage audience with an amazing show of her vocals and broad range of musical talent. Her musical style was greatly influenced by her childhood growing up on 80s rock and 90s country. Briana blends the two genres in her own musical compositions and live performances. Since launching her touring career in 2013, Briana has become a must-see, fan favorite at fairs, festivals and venues throughout the Northwest where she's shared the stage with notable country recording artists such as Joe Nichols, Old Dominion, Canaan Smith, Love and Theft, Diamond Rio, Sammy Kershaw, The Cadillac Three, Jackson Michaelson and The Gatlin Brothers. Don't miss her show at the 9th Annual Brats, Brews, & Bands Festival in Lacey on September 11, 2021.
"Such a wonderful event to be part of, full of fun times and fabulous food," Briana Renea says of the BBB. "Looking forward to being back on stage and getting to make memories with new people,"
Expect this event for adults 21 and over to sell out. Tickets are $25 in advance with 5 drink tastes, and $30 at the door. From 2017 to 2019, the BBB doubled in attendance annually from 800 to over 3,200 attendees. Buying tickets in advance guarantees you through the door, especially with COVID-19 crowd restrictions.
The Brats Brews, & Bands Festival is a one-day, 100% volunteer-operated event for those 21-years-old and over. Hosted by the largest rotary membership in the area, Gateway Rotary, the event raises thousands of dollars annually for local children's charities in the area. Rotary International has over 1 million members, and has been helping provide humanitarian service and advancing goodwill globally as a non-political, non-religious organization since 1905.
"For the 2021 event, the Club has brought in local food truck vendors to provide more food selection than ever before!" says Nathan Peters, Gateway vice president and BBB chair. "Not only do you have more food options, but you're also supporting local, small businesses."
It features over 50 types of craft beers, ciders and Washington wines, and a lot of great food, including brats and tacos. It is the end of the summer party before we head into the fall.
"Can't wait to have the energy and vitality that the BBB bring to the HUB and the heart of Lacey," says Gateway President Janine Ezzell. "Looking forward to showcasing the multiple bands, local beer, wine and ciders and giving the opportunity for sponsors to spotlight themselves for the event too in signage, media, social media and live on stage too!"
Gateway Rotary Member Spotlight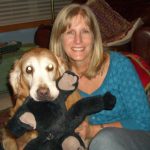 Meet Laurie Carroll.  Laurie is an active club volunteer with the Gateway Rotary Club of Thurston County.  Laurie joined the Gateway club in June 2013 and has worked tirelessly on the club's many literacy projects. Laurie really helped to create a strong tie between the Gateway Club and the Pleasant Glade Elementary School, located in Lacey.  Laurie consistently demonstrates the Rotary motto of "Service Above Self."  Our community is made better through Laurie's actions. Thank you, Laurie!
What We Do In The Community: We Are Gateway
Our fundraising from the Brats, Brews, & Bands Festival creates impact in our community. Rotarians are committed to reading, and have donated nearly 600 children's books to the South Sound Reading Foundation annually. Gateway Rotary and Lacey Rotary actually have a friendly competition about who can donate more children's books, and both clubs strive to ensure that literacy in our community is valued as it helps share the educational prospects of children in the area.
Founded in 2011, Gateway Rotary meets in an Irish Pub (O'Blarney's) every Wednesday at 7 a.m. with a membership of 114 and growing. We provide a high-energy experience to those who want to help their community, roll up their sleeves and engage in a setting that welcomes a great group of active people in our area.