Homes in the Puget Sound region are selling practically as fast as sellers can list them. Even so, the team at Boggs Inspection Services wants you to know that there are a few simple tips you can do to make your home shine brightly through the inspection. A few simple things can smooth out the bumps when it comes time for closing, and perhaps even speeding up the process just a bit. Check out this list from Boggs Inspection Services below for things that you can do to ensure the home you are selling is ready for the inspection.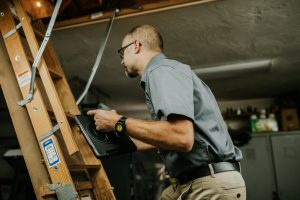 Replace Burnt-Out Lightbulbs
"Replacing burnt-out lightbulbs seems like such a simple fix, but it's overlooked more than you might expect," says Heather Derrick, content marketing specialist for Boggs Inspection Services. It's simple enough to do a walkthrough of your home and check every light fixture, but some people still forget, she explains. When the inspector flips the switch and the light doesn't come on, it could be a simple problem or a sign of something bigger. "Buyers tend to assume the worst," she says, "so the best bet is to make sure every fixture has a good bulb."
Fix the Little Things
A leaky faucet, a door that sticks, or a cracked window pane: these are all small, simple defects that you should take the time to fix. "Sure, many buyers are willing to overlook these small, mostly cosmetic imperfections to see the big picture, but others will see the long list of findings in the inspection and go running for the hills," says Heather. Some buyers may see these small findings as an indication of neglected maintenance and they may worry that they are stepping into a money pit.
Provide Access
A home inspection is a thorough process, from the crawlspace to the attic and everywhere in-between. For the inspector to properly inspect, they need access to every room in the house. "The garage, the crawlspace, closets, everywhere, if the inspector is going to inspect them, they need access," says Heather. If you have rooms, closets, or outbuildings that are locked, be sure to leave a key so the inspector can get in, and they will make sure to lock up tightly when they leave. Also, ensure that no doors or access points are blocked, particularly crawlspace access. "Sometimes homeowners will forget that the electrical panel is blocked by boxes or furniture in the garage," she says, "but if our inspector can't access it, they can't inspect it, and they will have to come back."
Replace Filters and Consider an Annual Service
Fresh filters are a great way for your HVAC system to put its best foot forward, and replacing them before the inspection is an easy action to take. To take it up a notch, schedule a professional service of the system. The service might cost a little upfront, but the peace of mind for the buyer that comes from a system that has had annual maintenance within the last few weeks or months is a big plus when it's time to sell.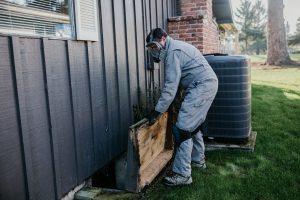 Protect your Pets
Home sales and moving can be a very chaotic time for pets. Strangers in the home, especially when they are not accompanied by the homeowner can be very stressful for your pets. Even the calmest creatures may react in erratic ways. "Sometimes people think that it will be okay if they just close the pet in a bathroom or bedroom," says Heather, "but those rooms still need to be inspected, and when the inspector opens the door, the pet may panic and run out." Ideally, the best option is to remove the pets from the home during the inspection. However, if that is not possible, placing the pet in a secure pet crate or travel carrier would be a good option. "For the safety of the pet and the inspector, please have a plan to keep your pets safe and secure," she adds.
Following these simple tips before your home inspection can help the process be simpler and smoother. If you are unsure of other preparations your home may need before you list it for sale, Boggs offers pre-listing inspections, which can make you aware of any issues before a buyer even takes a look at your home, giving you time to make necessary fixes and maximizing the return on your investment.
The team at Boggs Inspection Services has been inspecting homes across Puget Sound for 17 years.  You can find them at the Boggs Inspection Services website, or give them a call at 360. 480.9602
Sponsored