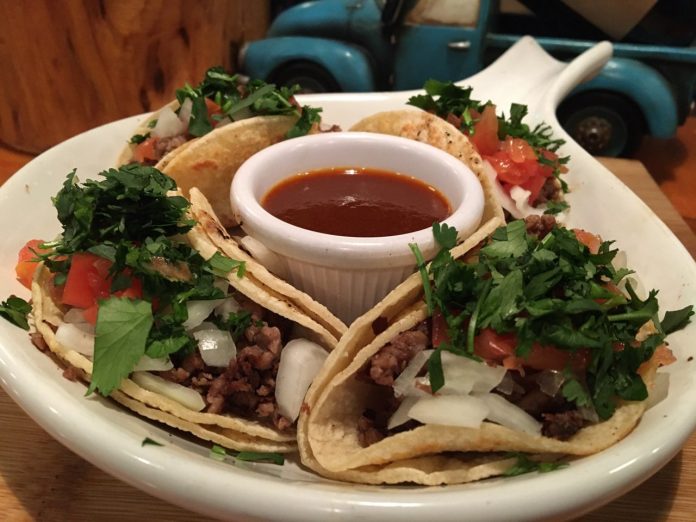 As a vegan or vegetarian, it can sometimes feel impossible to find something to eat when dining out. Luckily, Olympia and Lacey have many wonderful restaurants that feature plant-based menus, so everyone can enjoy a night off from cooking. Whether you're a vegan or just looking to try something new, these restaurants have delicious options for everyone. For your next takeout night, try one of these vegan restaurants in Olympia or Lacey.

El Sarape
955 Black Lake Boulevard SW, Olympia
360.352.1201
Looking for some plant-based Mexican food? Look no further! El Sarape brings the heat with authentic Mexican cuisine, all completely meat- and dairy-free. Their vegan menu features plant-based twists on classics like the burrito verde, street tacos, and fajitas made with your choice of soy pollo, soy steak strips, or veggie chipotle chorizo. They also feature vegan cheese so you can enjoy quesadillas, nachos, and Mexican pizza without the dairy. In addition to offering plant-based options, they are hugely committed to health and never cook with lard or MSG. Check out the El Sarape menu and place your order online for pick-up.
Le Voyeur Lounge
404 4th Avenue E, Olympia
360.943.5710
Le Voyeur
 is a local favorite for a reason. They get back to basics by serving classic meals with a delicious twist. They recently revamped their entire menu and have gone fully vegan! They now serve burgers, hot dogs, sandwiches, and wings using meat and dairy alternatives. These meals can be hard for vegans to find, but thanks to Le Voyeur, this struggle is over. Vegans rejoice! You can order from 6 different burger favorites, including a Chili Chz Burger and BBQ Burger. Want to try something new? Try the Currywurst, a bratwurst covered in a curry sashlik sauce, caramelized onions, and jalapeños. Don't forget to add one of their unique order of fries on the side! Call 360.943.5710 to place your to-go order!
Cascadia Grill
200 4th Avenue W, Olympia
360.628.8731
Cascadia Grill is the perfect place for omnivores and vegans alike! They have a regular menu as well as a vegetarian/vegan menu so no matter your dietary preference, you are bound to find something great to eat. Cascadia has an extensive vegan menu and recently added four new dishes, including Inland Empire Street Tacos, Guido's Balls, Tofu Squared, and Viet-Thai Baguette, all of which can be made either vegetarian or vegan. One of the fan favorites is the Nopales Frito, or deep-fried cactus, which is exclusive to Cascadia Grill! See the Cascadia Grill menu for more delicious vegan and vegetarian options.
The Wayside Cafe
500 Capitol Way S, Olympia
360.350.0233
When you want some good old fashioned comfort food, there's only one place to go that is completely vegan. The Wayside Cafe offers classic southern favorites such as wings, fried chicken, and BBQ! They use a variety of meatless alternatives, including jackfruit, tofu, tempeh, and soy curls that bring the flavor without any real meat or cheese. They serve two hot and tasty sides with every meal such as mashed potatoes, mac and cheeze, and creamed corn, so be sure to bring your appetite when you order here. And don't forget to try one of their vegan desserts! See The Wayside Cafe menu for more delicious options.
The Park Side Cafe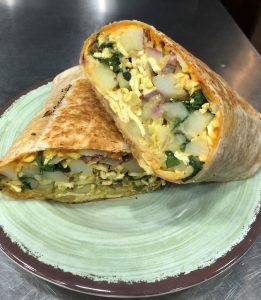 1909 Harrison Avenue NW, Olympia
360.352.8344
Breakfast is a tough meal to find vegan options for, but The Park Side Cafe has you covered. From biscuits and gravy to breakfast burritos, this quaint little restaurant marries savory tastes to plant-based foods. They also feature delicious seasonal meals that are very popular, such as roasted beet and tofu salad. Everything is made in house using locally sourced, organic ingredients. Whatever you decide to order, make sure not to fill up too much, you'll want to save room for one of their delicious vegan desserts! Their menu features a variety of cookies and hand pies that will satisfy that sweet tooth in no time. Check out The Park Side Cafe menu and order online to try one for yourself!
Kamakura Japanese Cuisine
4804 Pacific Ave SE, Lacey
360.456.8638
If you have recently transitioned to the vegan lifestyle, you may be struggling to find a meatless seafood option. Sushi-lovers can rejoice with Kamakura Japanese Cuisine as they now feature a full vegan menu. From fried tofu rolls to vegan spicy California rolls, there are plenty of options for vegan sushi fans to enjoy. The rolls feature vegan crab meat and vegan tuna paired with a variety of sauces and vegetables to keep your tastebuds happy. In addition to vegan sushi rolls, they also serve delicious vegan appetizers, including vegan potstickers and vegan rangoons with cashew cream cheese. Go to GrubHub to see the full Kamakura Japanese Cuisine menu.