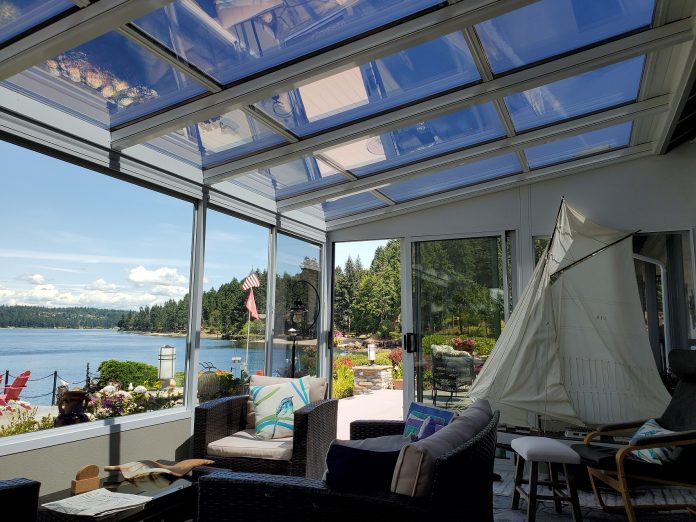 There are few things more relaxing than being home and enjoying the natural beauty around you. With winter months, it can prove challenging to spend time outside to really take it all in. Precision Patio Covers specializes in outdoor living improvement so that you can have the perfect space in your home to enjoy the sights while staying warm and dry year round. From sunrooms to patio covers, Precision Patio Covers offers a range of options so that you can revamp your outdoor living space to suit your style and needs.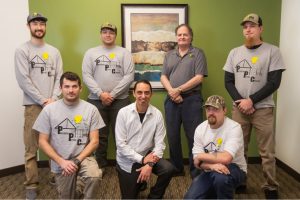 Owner Benjamin John comes with 15 years of experience in the industry. He founded Precision Patio Covers in 2018 after coming to the realization that he could be running his own operation rather than working for someone else. "My nephew told me I should start my own business, and I couldn't get the idea out of my head," Benjamin says. "I thought, 'you're right, why not?'" From then on, he has been dedicated to developing a successful outdoor living improvement business that is centered around quality products and putting people first.
Precision Patio Covers offers top of the line service from start to finish. When someone asks about getting a quote, either Benjamin or a sales representative will visit the property or complete an estimate virtually. "A lot of times we can get enough information over the phone to get an idea of what someone is asking for and what it will cost," Benjamin says. Any changes that happen throughout are always shared with the homeowner, so they are never left out of the loop. Transparency is huge to Benjamin, so he always practices open and upfront communication regarding the process and price so there are no surprises along the way.
Once you start a project with Precision Patio Covers, you can trust that they will be there every step of the way. Benjamin focuses on a timeline so customers are aware of how long a project is going to take and what permits will be needed. A job like this can feel overwhelming, which is why Precision Patio Covers takes the lead on helping homeowners obtain all the necessary permits and clearances to get started. They coordinate directly with the city and county by providing site plans and setting up site inspections so that you don't have to deal with the hassle. They will also serve as the first line of defense in HOA approval if you live in a neighborhood with a community association. This above and beyond service simplifies the process and keeps you from getting bogged down by any red tape.
The experience and knowledge of the company's team takes the headache out of a home improvement job. Benjamin prioritizes proper instruction and training for all staff to ensure every job is done properly and successfully, which is why the company is certified in almost every product they install. It takes a few days of training and a lot of extensive work, travel, and money to get and maintain certifications. "Being in this industry for so long I know first-hand that a lot of the companies out there are not certified," Benjamin shares. "Some contractors simply aren't willing to go through that process." The dedication to exceptional quality truly sets Precision Patio Covers apart from the competition.
Quality comes with its own price tag, and with such exceptional service and quality work, the value is there. "If you are looking for something quick and cheap, we are not the best fit," Benjamin says. He recognizes what it takes to truly make a project successful, and that's why he always uses top-notch materials and invests back into his team. Additionally, companies that are cutting the cost are likely also cutting corners. He warns that oftentimes the cheapest option upfront ends up being quite costly in the long run because of problems that may crop up down the road. "You run the risk of having to redo things or fix issues," he explains. By starting the project out right with a company that understands the industry and puts you first, you can trust that you will be happy with the work for years to come.
Even with the pandemic, Precision Patio Covers is still working hard to bring outdoor home improvement to individuals up and down I-5. They are practicing social distancing and wearing masks whenever they are interacting with homeowners, and the team is being mindful of each other when working on jobs. The pandemic has resulted in more time being spent at home, so this may be the perfect time to finally build that sunroom or patio cover you have been dreaming of. With finance options available, it is easy and affordable to get started regardless of your financial situation.
Many homeowners just like you have been exceptionally satisfied with their work, which has earned them many 5 star ratings online. For examples of their work, you can visit their Facebook page to watch videos of their work. Contact Precision Patio Covers to get an estimate for your home improvement project today!
Sponsored