There is one Christmas song that just keeps going through my mind these days: "We Need A Little Christmas." This year we could all do with a big dose of holly and jolly. It's time to bring the kid in all of us out to play and not worry about looking silly in ugly sweaters or feeling immature watching old claymation Christmas specials. Things are going to be a bit different in 2020, but the Lacey Parks, Culture, and Recreation department is bringing us their annual holiday cheer at the Huntamer Park Holiday Lights to raise your spirits, even if it hasn't snowed a single flurry.
"I am excited to be offering something for families to look forward to that they can do in a safe way," says Jeannette Sieler, recreation supervisor for Lacey Parks, Culture, and Recreation.
2020 is a special year for the City of Lacey: It marks the 25th anniversary of the annual Lacey Tree Lighting. Sieler shares that in the early years, the City lit up the grand tree in the Fred Meyer parking lot. The ceremony was later moved to Huntamer Park and that's when they started adding lights to the entire park. It became a Christmas Festival like one you would see in a small-town Hallmark movie, with local choirs, hot chocolate, and of course, Santa. "In 2016, when the City celebrated its 50th anniversary, we added the lighted vehicle parade, which continued over the next three years," she adds.
Due to current government mandates, the City decided not to host the vehicle parade, grand tree lighting ceremony, or breakfast with Santa this year. But, they are turning on the brightest string of lights you've ever seen hung on an evergreen bough for everyone to enjoy! Starting December 1, the park will be lit up with holiday cheer every night from 5 to 8:30 p.m. and it's free to come and enjoy the lights. They have also come up with some creative ways to incorporate those small-town festival touches we all love and really need this year.
"This year we are working to create a fun experience for families to come to the park, tune in their radio, and listen to Santa read some holiday stories and enjoy music from the comfort and safety of their vehicle," says Sieler. There will be signage at the park with instruction on how to tune in to listen.
While Santa may not be able to join the City for breakfast this year, he is taking time from "checking his list twice" to Zoom chat with children of all ages. You can register for these chats now through November 30, or until full. The calls will take place on December 1, so Santa has plenty of time to shop. Visit the Lacey Parks website to register. And, don't forget – while you're at Huntamer Park, tune in to listen to Santa read holiday stories that he pre-recorded just for the City of Lacey!
Mrs. Claus didn't want Santa having all the fun, so she is offering a very special opportunity this year as well – Cookies with Mrs. Claus! This virtual class includes a kit with 4 or 10 cookies, frosting, and fun decorating items. After you pick up your kit, watch the step-by-step video of Mrs. Claus and listen to a special story while you decorate your cookies. Cookies with Mrs. Claus is for ages 6 to 12. Register by December 4 and pick up your kit on December 11 at Lacey City Hall. Register on the Lacey Parks website.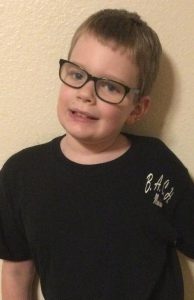 It's just not a holiday event without music, and the Huntamer Park Holiday Lights will have the lovely vocals of the B.A.C.H Musicians, a local homeschool music program that includes in-class or private lessons. Their festive singing of familiar carols were previously recorded and will be playing for all to enjoy, just tune in while at the park! The kids were so excited to be a part of the holiday show. "It is a very special opportunity to sing on a radio," says Ginnette, a B.A.C.H Musicians choir member. "The Christmas lights will sparkle and shine as we sing our Christmas songs. Please sing along! I hope you have a very nice holiday!"
For many years, the River Ridge High School Band and the City of Lacey have collaborated on a number of events. They have participated in Lacey Spring Fun Fair and Lacey Cultural Fair. Each year, they have also been part of the Holiday Parade of Lights and played music before the annual tree lighting. Sieler wanted to continue that tradition. She and John Theine, the River Ridge band teacher, came up with a plan to record holiday songs to play at the park. "We are using Soundtrap, an online platform that allows a group of people to work together on a single recording project. Each person records tracks remotely and then they can be mixed down and exported as one file," explains Theine. "So, I am working from the school to set up the projects that I can share with the students online. The students work from home to record their tracks."
Theine says that his students are really busy trying to keep up with school work and the extra challenges online schooling has brought on, especially for music class. "We've tried playing together earlier this year in jazz band and got frustrated really quickly with the lag from different connections hitting at different times," he shares, but he says many of them were glad to have an opportunity to do something outside of school work. "I would assume those who signed up were glad to have the opportunity to do something with a purpose. I know that a lot of my students are missing the opportunities that we normally have to be together playing music and performing. This isn't exactly the same as what they've lost, but it is something for the community and purposeful."
"We need a little music/Need a little laughter/Need a little singing, ringing through the rafter." Truer words were never felt and Lacey Parks, Culture, and Recreation is delivering with their annual Huntamer Park Holiday Lights December 1-31. So deck those halls, slice up the fruitcake, and hang the tinsel. We all need a little Christmas now.
Sponsored